Citi FM's 2018 Heritage Caravan has rounded up its seven-day tour with lots of relaxing and fun-filled activities at the Busua Beach Resort, on the shores of the Atlantic ocean in the Western Region.
Patrons were treated to a bonfire night and highlife tunes from a live band after dinner on the first night at the Busua Beach resort.
Patrons then had lots of fun at a pool party before going clubbing that same night.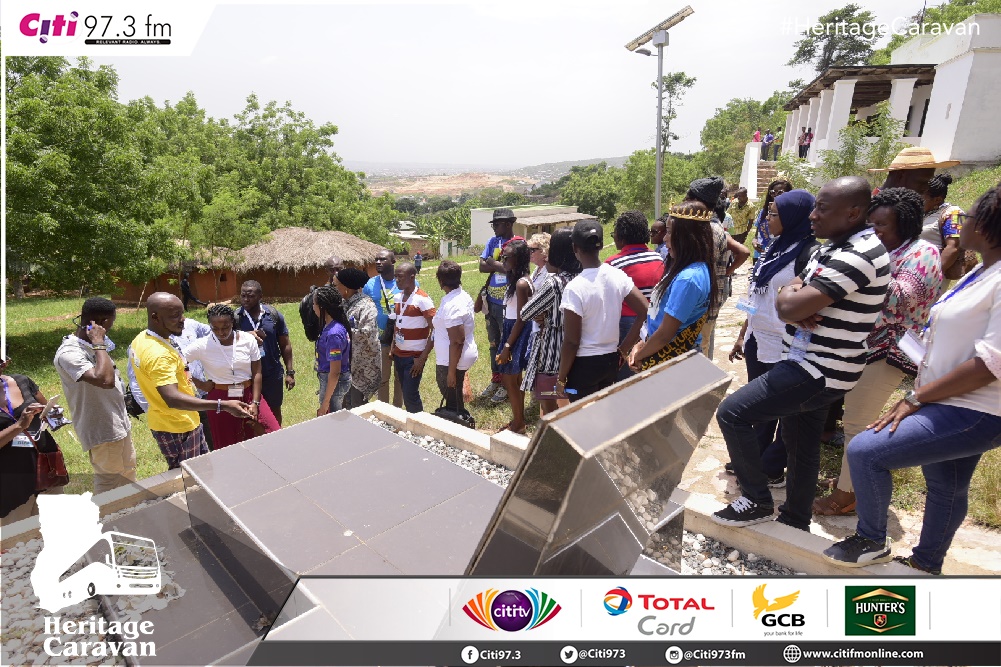 "Thrilling," "awesome", "fascinating", "naturally beautiful", "adventurous", "breathtaking" and "emotional" were just a few of the words patrons used to describe their experiences on the 2018 Heritage Caravan.
The seven-day tour began at Seseimi, along the Akuapem mountains, and continued to the Volta Region, where patrons experienced a thrilling Kente Weaving Festival intertwined with a showcase of the magnificent Borbor dance.
Day two of the caravan was spent in the Ashanti Region, where patrons visited the Manhyia Palace Museum and the Military Museum.
The Heritage Caravan then embarked on a long journey from Kumasi to Tamale, which, despite the distance, the patrons thoroughly enjoyed because of the entertainment on the bus.
From on-bus-karaoke to comedy, soothing musical performances from two guitarists, Nene and Nii, to drinking and partying.
The breathtaking scenes, like the Savannah, the Black and White Volta and traditional mud houses, among other things added a great deal to the experience.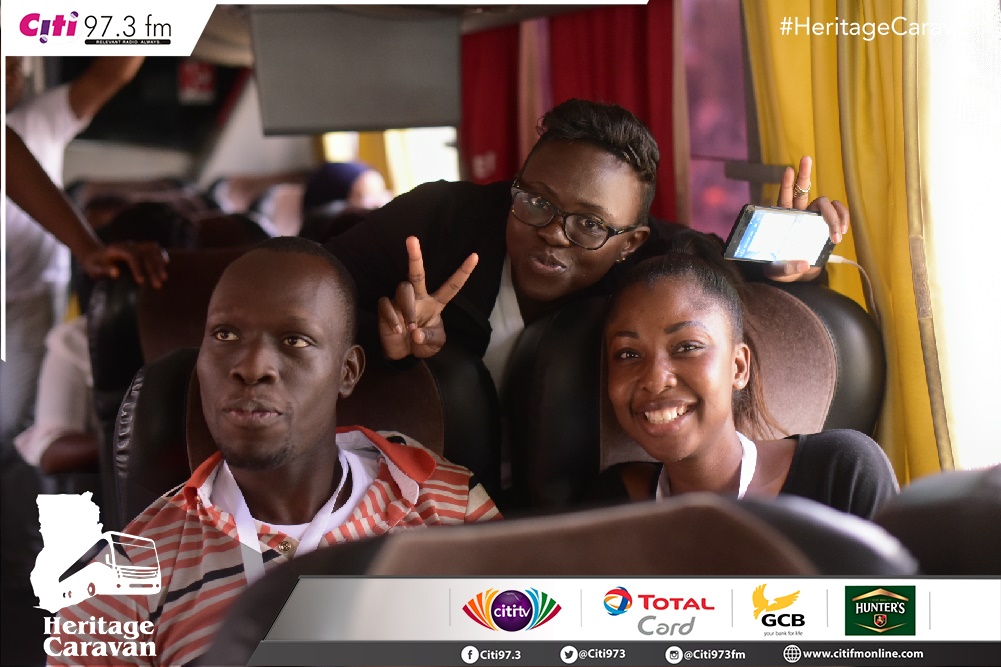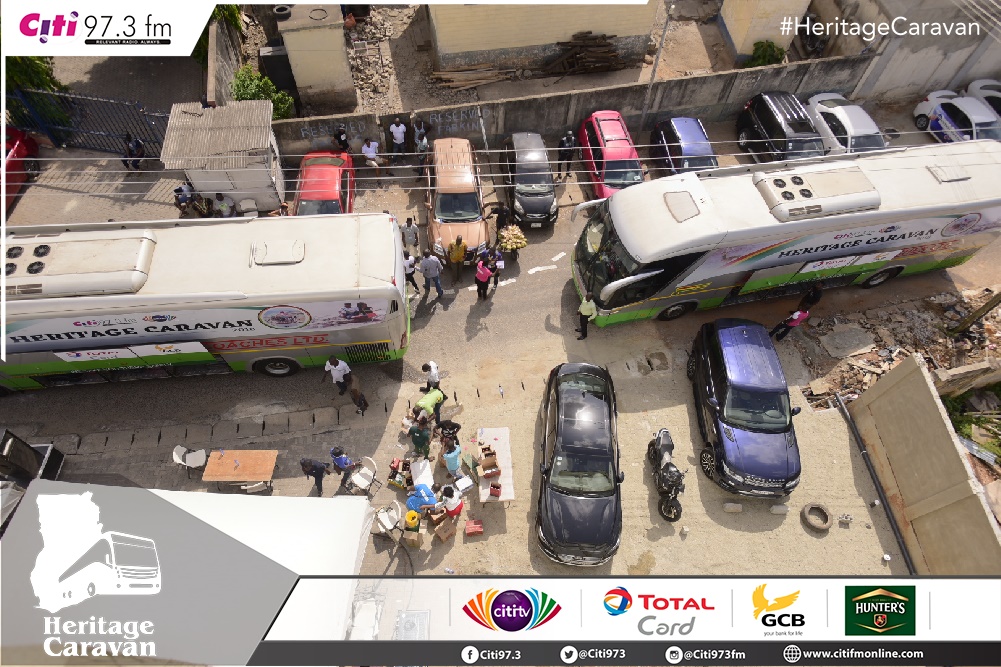 While in the Northern Region, the Tamale Chief, Dapkema Naa Alhassan Dawuni hosted patrons with his annual ritual, a cultural durbar night.
The Caravan also visited the fascinating Mole National Park and the Larabanga Mosque.
The group then headed to the Wechiau Hippo Sanctuary in Kpanfa, a town where Black Volta separates Ghana from Burkina Faso, near Wechiau in the Wa West municipality in the Upper West Region.
The hippo sanctuary is in the black Volta and is home to the two of the remaining Hippopotamus population in Ghana.
Day six of the tour took the group to the Brong Ahafo region to relax and de-stress before return home.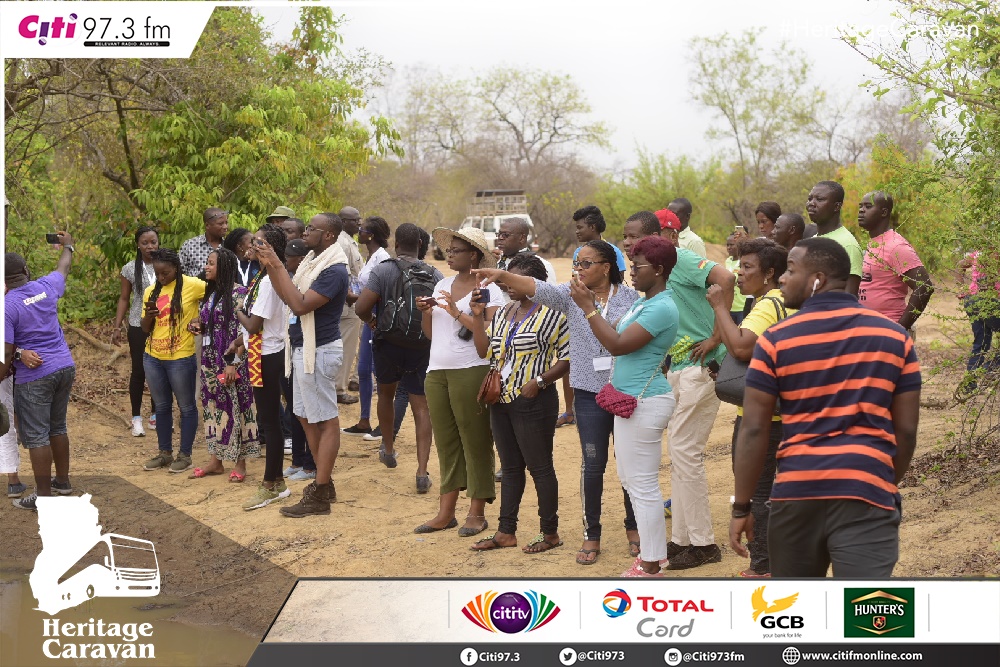 The plush Busua Beach resort on the Atlantic Ocean in the Western Region hosted the patrons as they prepared to make their way back to Accra.
There were mixed reactions as patrons boarded the buses for the last time with many of them wishing the trip would never end
Others were elated because of the friendships and networks they had formed on the trip.
Most of the patrons said they would be counting the days until the 2019 Heritage Caravan.
–
By: Kojo Agyeman/citifmonline.com/Ghana