Following complaints from the Deputy General Secretary of the New Patriotic Party (NPP), Nana Obiri Boahen in a leaked conversation that he has been neglected by the party and not been paid a salary for months, the acting General Secretary, John Boadu, has clarified that only the National Organizer and General Secretary of the party are paid salaries.
According to him, despite having served in an acting capacity for close to two years, he hasn't received any allowance or salary from the party.
"The only people that are paid or are supposed to be remunerated in our party are the General Secretary and the National Organiser. They are full time employees of the party. All other officers are not given a salary so if you expect to be given an allowance or a salary then it means that you don't understand your mandate," John Boadu said on Point Blank on Eyewitness News on Wednesday.
"I've acted for almost two years, but I've never been given a salary but do I shout on the rooftops about it? We must raise enough resources such that we can pay ourselves."
His comments come on the back of a leaked recording of a conversation between Obiri Boahen and an activist of the opposition National Democratic Congress (NDC), Kwaku Skirt, in which he claimed that despite playing a key role in NPP's victory in the last general elections, he had been ignored since the party came into power.
According to him, the party has failed to provide him with an official car for his work, adding that "I don't remember the last time I received a monthly salary from the party."
"Till date, I don't even have an office at the party's headquarters. To be frank, I have been using my own private car, and the party has not given me any official car for my use as Deputy General Secretary. I buy my own fuel. And even on official trips abroad, I'll be left to my fate. When I recently went to Germany, it was an NPP Member who bought a ticket for me. I went to Spain, Dortmund it was an individual that processed my trip. I do virtually everything, and I don't remember the last time I received a monthly salary from the party," he said in the leaked tape.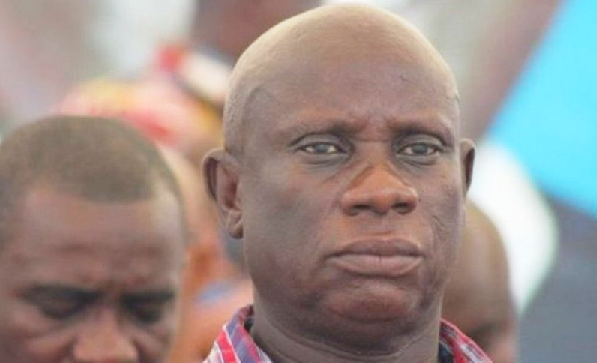 'No contracts'
Obiri Boahen also lamented that no Minister, DCE or even the acting General Secretary has offered him a government contract, suggesting that others who had not worked as hard as he did to ensure the party won the polls were benefiting greatly.
"No Minister, DCE, MCE has called for any contract. What is happening is grabbing" he claimed.
"John Boadu has never called me to say there is a contract at the headquarters so bring a paper and claim it. It has never happened so I am quiet and watching," he said.
However, John Boadu dismissed this assertion on Eyewitness News, intimating that he does not give contracts to party officials
"Is that what is supposed to be done; that ministers will call party officials and dole out contracts to them, that as I sit at the headquarters, I should be able to call my colleagues that I have contracts and that they should come for them, is that how the country should be run, that party officials, because we are national officers of the party, we must be given vehicles just because we are in government?"
Obiri Boahen has since admitted he made the comments, including his suggestion that the government gave the party GHc50 billion in 2017 for its annual delegates conference, but claimed that he had deliberately misled the NDC sympathizer, who was looking to extort money from him.
The New Patriotic Party (NPP) on Wednesday issued a statement indicating that it had tasked the Steering Committee to look into the claims, saying they were completely false.
–
By: Edwin Kwakofi/citifmonline.com/Ghana