You and I have no way of knowing if the Yale medical student who wrote that unflattering essay about Ghana last week did see what she says she saw. Parts sound slightly exaggerated or conflated from different experiences over her four-week stay into one experience outside the airport. But if you think her account is not feasible, then I'm afraid you haven't been looking. Or you've been looking with the wrong eyes.
You see, when I moved back home in 2012 after nearly 15 years in America, I experienced reverse culture shock. Suddenly I could see clearly the peculiarities of our country—good, bad, and ugly—that we have come to see as normal. Since then, I make deliberate efforts to ensure that things that should be abnormal for a serious, modern country don't ever become normal to me. I want my senses to always be shocked by things that should shock the senses. So I may be a Ghanaian, but I strive to see Ghana through foreign eyes.
What do I see?
Sure, when you land at Kotoka from some other West African countries, you may think for a second that you've landed in London, as an American friend of mine who flew into Accra from Monrovia once remarked. You will be impressed by the smooth tarmac, the Ebola screening, the orderly immigration process, the fact that your driver used a smart card for parking, the pretty little roundabout at the airport. You will certainly be wowed by Airport City, the nice buildings, the smooth road, the imposing Flagstaff House. If you go in the N1 direction, you'll be excited to see the Accra Mall, the Villagio towers, four lane highways. You will wish Donald Trump were here to see that it's not a shithole.
If you're coming from a developed country and you thought you were going into a jungle, you too will be impressed.
But what if you're coming from New Haven, Connecticut, and it's your first visit to Africa, and you have high expectations because you have brilliant classmates from Ghana and you've heard it's the most developed country in West Africa and Accra will be the cleanest city in Africa within three years and Ghana will soon be beyond aid?
The first shock will be the heat, as the young Yale lady reports. Next, the Ebola screening will assure you that the government is serious about health (even if with donor money) and at the same time scare you into thinking that Ebola is still prevalent. Most of the arrival procedures will seem pretty normal unless you've lost a bag and you go to report it and you wonder why they have people crowded around the counter instead of organizing a queue.
When you step out of the airport terminal, you might be a bit worried that you can't simply stand right there to pick a taxi or for someone to pick you up. As you begin to walk all the way to the car park for a taxi, you'll get scared when two strangers accost you to carry your bags for you by force. "What if they're robbers?," you'll wonder.
When you get a taxi, you'll wonder why it doesn't have a meter to calculate the cost based on the distance and time instead of you having to haggle with the driver over the price in a currency you're not used to for a distance you're not sure of in traffic you can't predict. You might think taxi drivers everywhere cheat anyway so whatever, give him the $40 equivalent to Mamprobi. (This decision will come back to haunt you in a couple of weeks when you start feeling everyone is trying to get something from you)
On a day when "the system is down," you'll wonder why someone has to stand at the exit and take the smartcard from the driver though it's supposed to be an automated system.
As you drive through Airport City, you will feel more at ease to know that international hotels are comfortable enough to locate here, but you'll certainly be frightened as the hawkers and beggars—yes, some with bare feet—rush at you at the traffic light. But look past the beggars, and you'll see a fancy Mercedes showroom (#Africarising). Unless, of course, you're distracted by the occasional goat grazing on the side of the street.
When you get to the 37 Hospital roundabout, you'll wonder why these old rickety minibusses are blocking the traffic, why they can't just stop at a bus stop and pick people. You'll look forward to riding in them, though, for the real Ghanaian experience.
By this time, the traffic will be getting to you and you'll be wondering why those big SUVs with blinking lights get to cut through traffic. Could it be the president going back and forth so frequently? He must be a man in a hurry. You'll be even more shocked to see a motorbike flying along the inner lane in the opposite direction. And you'll be horrified that your taxi driver speeds up when he sees pedestrians crossing at a zebra crossing. He'll tell you they're troublesome.
Soon you'll drive past the seat of the presidency and you'll wonder why the grass isn't cut.
If you happen to go down the N1 instead of Independence Avenue, you may find the Villagio towers interesting. If you go inside, you will be pleasantly surprised to find an oasis with all your Western comforts, including restaurants where a meal for one can cost more than your taxi driver's monthly income.
With Villagio in the background, you will be particularly jarred as you go down N1 and see children and women carrying loads sprinting to cross this four-lane highway, scaling a fence, and then sprinting across another four lanes while vehicles speed at them as if their goal is to hit them. But as the traffic slows down to a crawl because of the chaos at the traffic lights at Lapaz, you will notice that the items sticking out of the mesh in the median along the highway are not welcome-to-Ghana ribbons; they're pieces of trash. (A foreigner just like you once asked if there's a cultural or spiritual prohibition against removing the garbage on the sides of the streets.)
By this time, any concerns that you may have had that the man who exposed his penis to you a few hundred yards back is a sexual pervert will have been be doused as you realize that it's normal. They're just peeing. Ghana is a peaceful country.
Over the next couple of days, many new sights and sounds will slowly start looking normal to you and you will start appreciating Ghana and Ghanaians more—the food, the friendliness, the resilience, the intelligence, the freedom to speak our minds on radio, the colorful clothes—but nothing will prepare you for your first day at work at the nation's premier teaching hospital—the horror of horrors.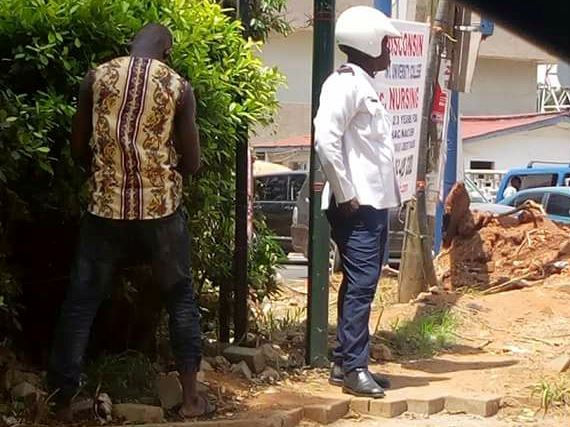 When you see that an expectant mother who doesn't have family members with money to run to the pharmacy to buy IV fluids to save her life and the life of her baby will receive no care even though you read in class the fascinating case of Ghana's leadership in health insurance in Africa, you will begin to question everything. When you see people getting surgeries without anesthesia because there is no oxygen, your mind will speed back to the big SUVs cutting through traffic like butter and wonder how much they cost.
In perspective
So, real or not, the young lady's account is feasible. Do some men wear women's clothes in Ghana? Yes. There's even a name for it: emaata. Do stray goats roam the streets? Yes. Cows, even.
Of course, that's not the narrative we want about Ghana, but it is what it is. We can cover the garbage in the gutters of Oxford Street but the stench will seep out. We should expect multiple narratives about Ghana—good food, friendly people (even though it's time to go beyond that), vibrant cities, good, bad, ugly—through which we can proactively carve a unique identity for our country.
Normally I wouldn't give much attention to such a small slice of Ghana's image, but since her essay has received so much attention by Ghanaians, it's useful to take from it what lessons we can. Her perspective should give us perspective.
But what I find most interesting about the conversation following the essay is that we seem more embarrassed by her "inaccurate" portrayal of the airport area (a lot of it built by foreigners) than by her description of the unconscionable situation at our premier hospital (run by Ghanaians), which we agree is accurate.
You see, rich people everywhere can do the same things. Any fool with money can build a nice house. Any foolish government with money can get Chinese or Italian contractors to put up nice buildings and roads. That's the hardware. Our level of development can be more meaningfully measured by how well we maintain those buildings and manage the spaces in-between those buildings. That's the software.
Notwithstanding the utility of seeing a foreigner's perspective, we should never judge ourselves by how foreigners see us.  We should strive to improve our lot for our own sake, because we're human beings with self-respect, ambition, and compassion for our neighbors.
More important, we shouldn't judge our development by how the rich live; we should judge by how the poor live.
I leave you then with pictures of low-cost government housing that I took in Singapore that would make even America jealous.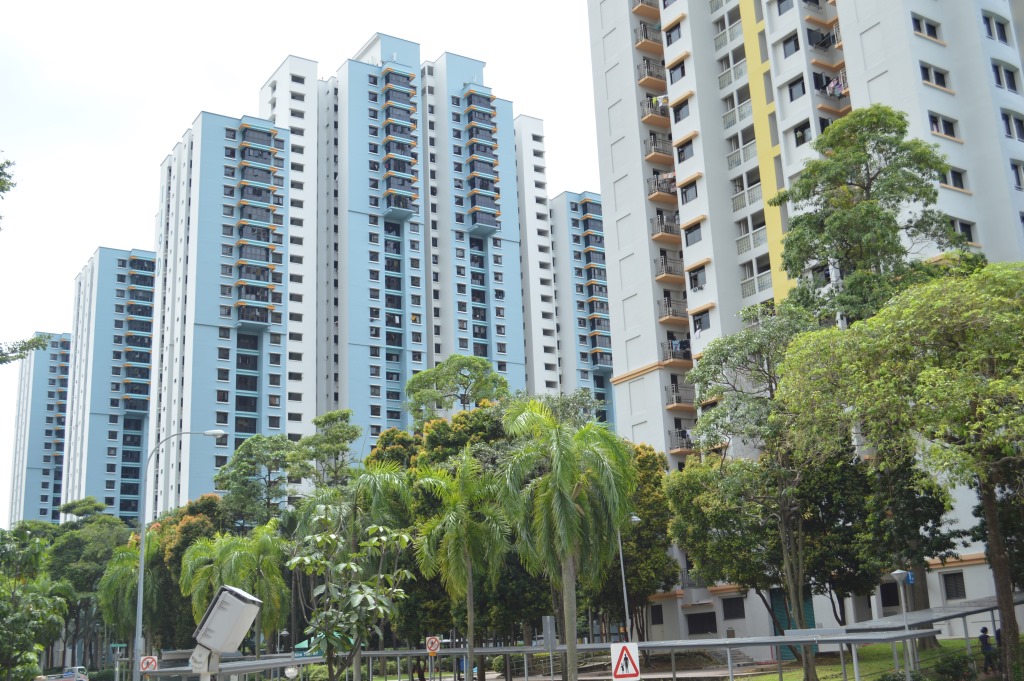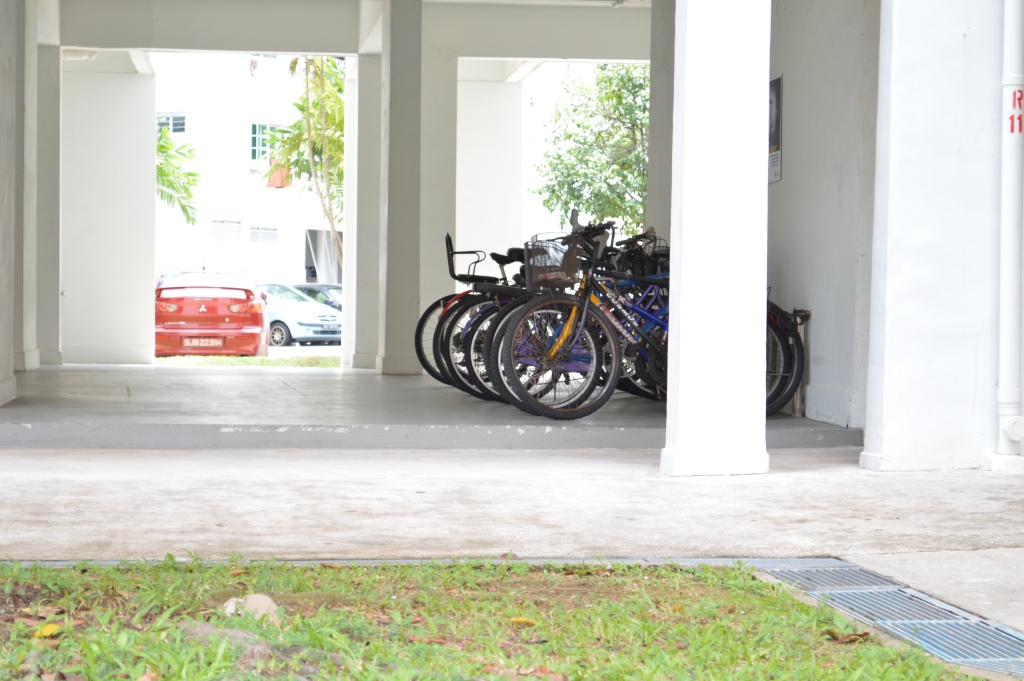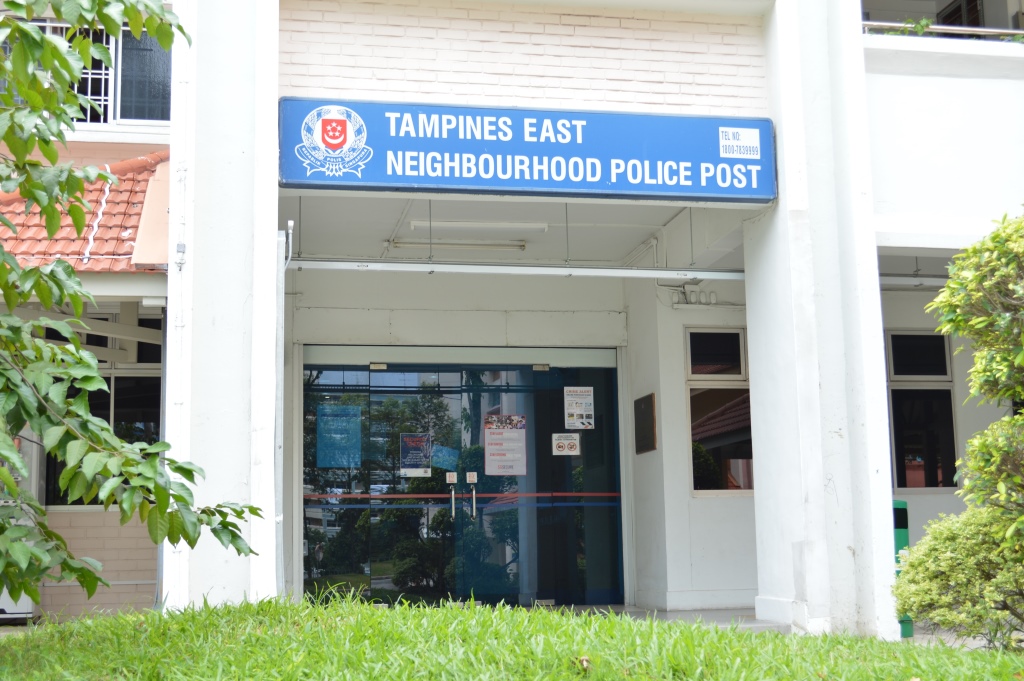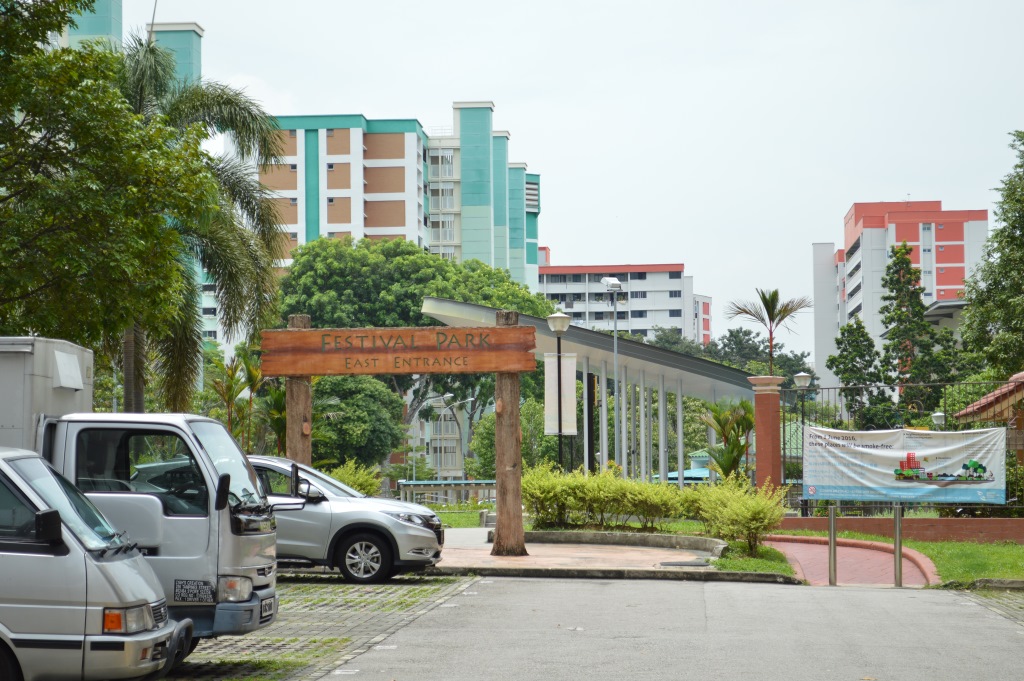 –
By: Kobina