The Chief Executive Officer of Goodwill International Group, Philip Assibit, will be appealing his 16-year jail term.
Speaking to the media after court proceedings, Assibit's lawyer, Kwaku Paintstil, said the appeal will include an application for bail.
[contextly_sidebar id="scjnJSQUfBXgulJBJAsZqRiLPxOVwmTV"]"Obviously, I have gotten instructions [to file an appeal against the conviction] and we are going to do that," he stated.
"To the very best of what I know and what we have discussed, anytime next week, the appeal will come out and I can also assure you that it will be coupled with an application for bail, pending the determination of the substantive appeal," Mr. Paintstil added.
Assibit was sentenced alongside the former National Coordinator of the Ghana Youth Employment and Entrepreneurial Agency (GYEEDA), Abuga Pele, to a combined jail-term of 18 years on various counts, including willfully causing financial loss to the state.
Abuga Pele was handed a four and six-year sentence which will run concurrently, meaning he will spend six years behind bars.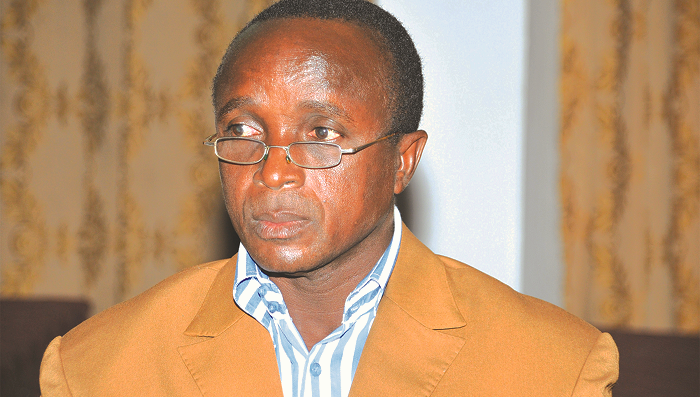 Assibit, on the other hand, got sentences of 12 and four years on different counts, also to run concurrently, meaning he will be in jail for twelve years.
The court also ordered the state to recover all assets and money belonging to the state from the convicts.
Delivering her judgment, Justice Efia Serwaa Botwe said the prosecution succeeded in proving their case by producing enough evidence.
She also added that the defence and the accused person, on whom a lot burden of proof was laid, failed to prove their innocence in the matter.
The lawyer also expressed some displeasure with the handling of the case saying the prosecution had not proven its case beyond any reasonable doubt.
Mr. Paintstil further alleged that some evidence, favourable to his client had been withheld by the prosecution.
"…there is a lot of evidence on the record and indeed, the prosecution was specifically accused, not only by one witness but by about two or three witnesses, of deliberately hiding evidence from the court. The issue is; if the prosecutor has a good case, why withhold evidence from the court?"
Possible refund of money
The court gave the accused persons an opportunity to negotiate payment of the monies embezzled after a prompt from the prosecution.
The accused persons, however did not express any desire to refund the monies in a move Mr. Painstil said was tactical.
"The real point of the matter is that, if you are not satisfied with the judgment, there is a danger that you will compromise that judgment by making certain concessions to the court because if you are not satisfied, you have a right of appeal. But if you go beyond that and making reparations, it is as good as admitting the conviction and that may impair your ability to appeal," he explained.
–
By: Delali Adogla-Bessa/citifmonline.com/Ghana