President of policy think tank, IMANI Africa has urged the Special Prosecutor nominee, Martin Amidu, to turn up the heat on the Office of Government Machinery and assess the expenses incurred by the agencies under the office in recent years.
"…If we are looking at the office of the government machinery for instance in the last 12 years, you would see consistently that it has been the most wasteful and actually the source of corruption as well. That is why we are saying that if you want to fight corruption, let's start from the office of government machinery because they put up all these portfolio of agencies that are duplicatory and not needed," he added.
[contextly_sidebar id="20ea9K28krKpbe5mFWeBZSK249szWoiz"]Mr. Cudjoe made the remark on Citi FM's news analysis programme The Big Issue on Saturday during discussions on the vetting of Mr. Amidu last Tuesday.
The vetting, which lasted more than seven hours saw members of Parliament's Appointment Committee quiz Mr. Amidu his plans for the Special Prosecutor's Office and how he intends to carry out his mandate of fighting corruption.
Although Mr. Cudjoe said he is not alleging corruption within the government machinery, he said there have been several instances of wastages in the system, thus warranting his call.
"I'm just saying that the root causes of corruption lie within the political establishments that we've created for ourselves. We've always said that there are…a lot of examples of how odious expenses are made all from government machinery for instance. Look at the instance of the Ministry for Special Development Initiatives trying to create a website for close to $200,000. These are not necessarily stealing, but it is attempted waste and somehow attempting to waste and actual stealing may be the same," he said on.
'Turn up heat on Procurement Ministry too'
The IMANI Africa boss also called for the establishment of a special department under the Special Prosecutor's Office which will be in charge of interrogating the cost of projects that come to the Procurement Ministry and the Public Procurement Authority to ensure that such projects are value for money.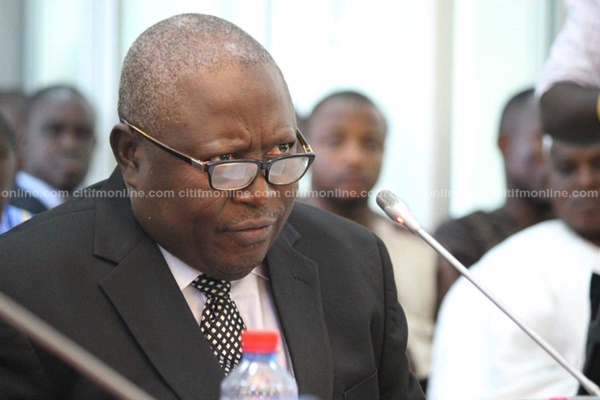 He suggested that a special commissioner could be appointed to head that department in order to assist the Special Prosecutor to protect the public purse.
"The office must have some commissioner of sorts who can do proper due diligence on projects and they should start with the Procurement Ministry and the Public Procurement Authority," he added.
'Be wary of political mafias'
A private lawyer, Dr. Rainer Akumperigya, who also spoke on The Big Issue, charged Mr. Amidu to brace himself to face stiff opposition from persons with political and economic interests within and outside government.
Dr. Akumperigya explained that Amidu's task will be a tough one since Ghana's democracy itself is built on what he termed as "corrupt proceeds."
"Martin cannot be naïve to think that no one will interfere with his office. He will be tempted. If you look at it from 1992, our Constitutional and multiparty democracy system have been built on corrupt proceeds, most of the party activities especially during general elections, where you require massive resources, where do such resources come from? If we want to be sincere with ourselves the system itself has been based and financed by pieces of corruption. So he is an individual, he now has the singular opportunity; he's done it in the past as an individual now he is a public officer. He has to fight this, but he has to be aware that all the political actors and economic interests that prevailed prior to his appointment still prevail," the lawyer added.
Parliament to approve Amidu on Tuesday
Meanwhile, Parliament will consider the report of the Appointments Committee on the nomination of Martin Amidu as Special Prosecutor on Tuesday, February 20, 2018.
According to the Majority Leader, Osei Kyei Mensah-Bonsu, they may either approve Amidu that same day or defer it to the following day.
–
By: Godwin Akweiteh Allotey/citifmonline.com/Ghana
Follow @AlloteyGodwin