The government has distanced itself from comments made by the Speaker of Parliament, Prof. Mike Oquaye, acknowledging Jerusalem as the capital of Israel, days after the United States had issued similar sentiments.
The US state department has been directed by President Donald Trump to begin moving the US embassy from Tel Aviv to Jerusalem.
The US' decision is viewed as having hefty consequences because of the standing of Jerusalem to Israel and the Palestinians; two counties that have been in conflict for decades.
Israeli sovereignty over Jerusalem has never been recognised as all countries situate their embassies in Tel Aviv.
East Jerusalem, was annexed by Israel after the Six Day War of 1967 and has not been recognised as part of Israel until the US' decision.
In an interview with Israeli media network, i24NEWS on Tuesday in relation to these developments, Prof. Oquaye said Ghana would abide with Israel's wishes on the standing of Jerusalem because "whatever Israel wants, we in Ghana will go by that, because that is essentially an internal decision."
The Speaker was in Israel as part of the "Power Africa" initiative where he also alluded to the strong "historical ties between Israel and Ghana."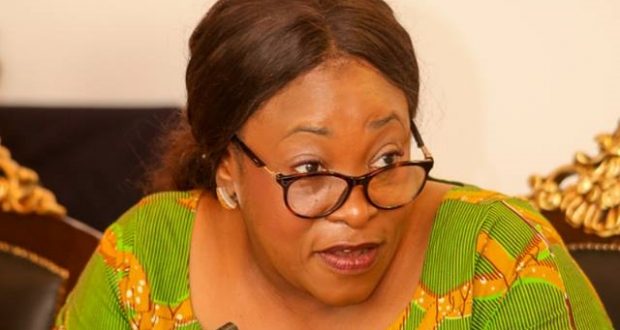 But with the knowledge of the volatile nature of Israel-Palestine relations, the Ministry of Foreign Affairs and Regional Integration stated that the comments made by Prof. Ocquaye did not reflect Ghana's foreign policy.
"While appreciating the interest taken by Rt. Hon. Mike Ocquaye, the Foreign Ministry wishes to emphasize that it is a personal view to which the Rt. Hn. Speaker is entitled," a statement from the Ministry said.
The ministry emphasized the government's neutral stance on the matter saying that "Ghana has always supported the position that the Palestinian-Isreali conflict should be resolved peacefully between the parties themselves and all the stakeholders involved. It is therefore important to all stakeholders and observers to remain neutral until final resolution by partners."
The statement also noted that Ghana has generally called "for a fair and comprehensive resolution of the conflict."
"While the Ministry of Foreign Affairs and Regional Integration does not wish to stifle debates on this issue which is of international concern, the Minister will appeal to all well-minded persons to take cognizance of the sensitivity of the issue."
–
By: Delali Adogla-Bessa/citifmonline.com/Ghana