Brong Ahafo Region-based farmer, Philip Kweku Agyeman has been honoured as the National Best Farmer of 2017.
The 50-year-old picked up a $100,000 cash prize at the 33rd National Farmers Day celebration at the Heroes Park in Kumasi in the Ashanti Region, which was under the theme, 'Farming for food and jobs'.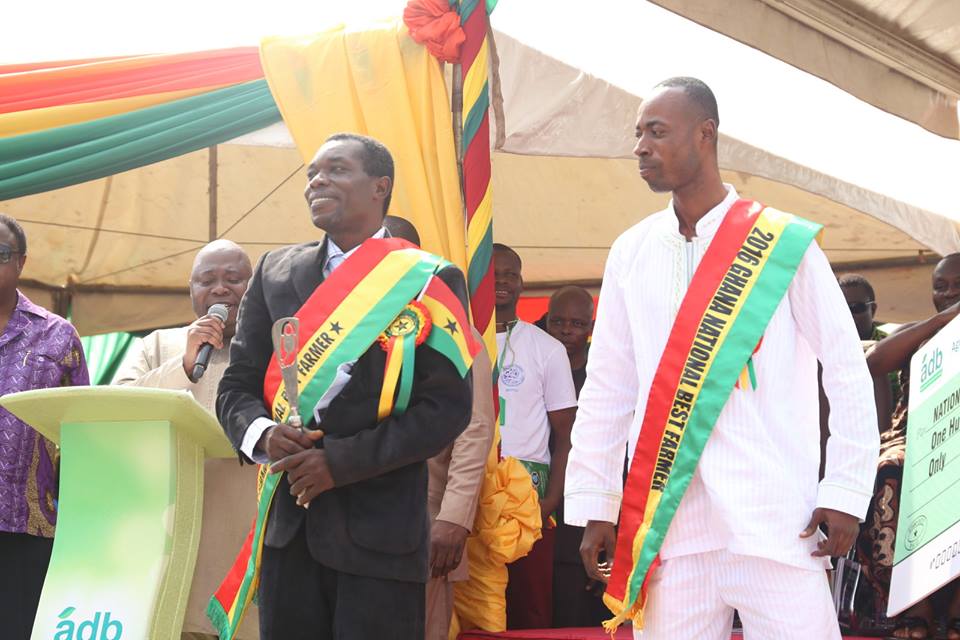 This marks the first time the overall winner has been awarded such a cash amount. In previous years, the winners were awarded houses at locations of their choice.
Mt. Agyeman, noted to have attained only basic education, has been farming for the past 28 years and currently has over 200 employees.
Both runner-ups at the 2017 Farmers Day Celebration were women; Mabel Akoto Kudjoe from Hohoe in the Volta Region was named first runner-up, while Rebecca Ann Commey from the Greater Accra Region came third.
The three were among close to 90 farmers who were honoured on the day.
President Nana Akufo-Addo was present at the ceremony and was accompanied by a number of his ministers and appointees.
In his address, he noted that agriculture was seen to be on the brink of collapse as evidenced by its declining contributions to GDP but added that his government was working to turn around the fortunes of Ghana's once vibrant sector.
The agriculture sector, which has been the mainstay of Ghana's economy for years, currently contributes only 22 percent to the country's GDP.
The sector has seen declining investments over the years but President Akufo-Addo said "we can and we should overcome these problems if we keep our focus, ensure efficient and effective implementation of policies and programmes, and fully rally behind the government to give agriculture the decisive impulse it needs to take its pride of place once again."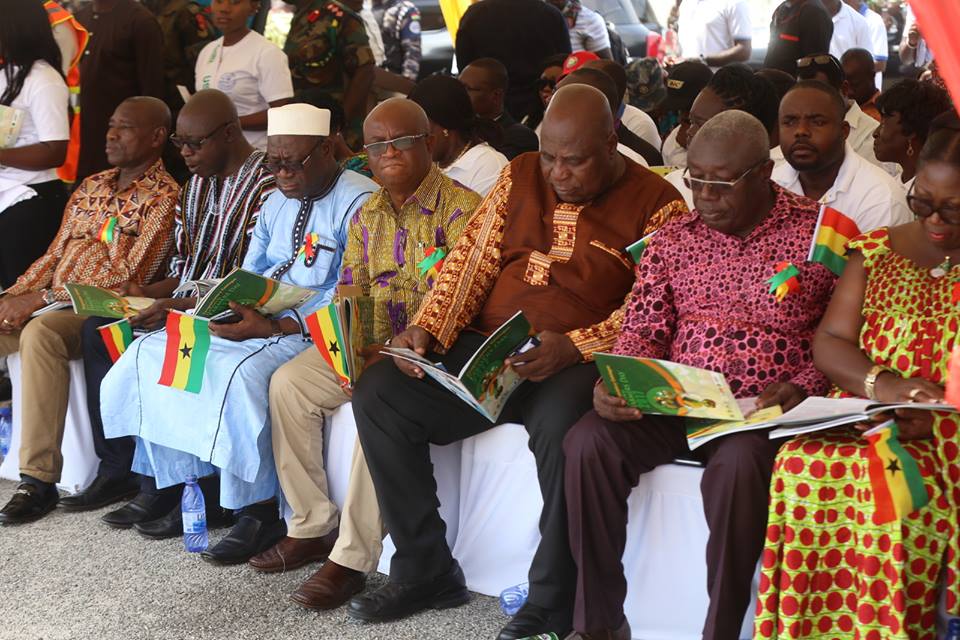 The National Farmers' Day celebration was established by the Ministry of Food and Agriculture in 1988, to honour the nation's hardworking farmers.
On the first Friday of December every year, farmers who excel in their respective fields are awarded prizes such as a house, car, farm implements, certificates and other prizes.
Prizes are awarded to deserving farmers and fishers in order of best practices and outputs.
–
By: citifmonline.com/Ghana