Parliament is expected to start debating the 2018 budget statement on Tuesday, November 21,  after the Minister of Finance, Ken Ofori-Atta presented the document to the House last Wednesday.
The Speaker of Parliament, Prof Mike Oquaye, has thus urged parliamentarians to gear up for a dispassionate debate of the budget.
According to the Speaker, a high level debate on the budget would send a strong signal to the Executive that Parliament would keenly monitor the implementation of the budget for the well-being of Ghanaians.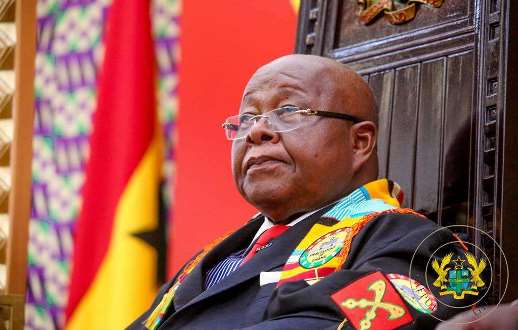 Prof Mike Oquaye made these remarks at the Post Budget Workshop for MPs in Koforidua.
"In the budget matter, some people get the impression that the economists and the statisticians are going to talk, it is not so.  So I will ask every member to roll his or her sleeves during the budget time. I feel uncomfortable when honourable members begin to stop other members to stop all those theories [and go straight to making their arguments]."
"A budget must have a conceptual and philosophical underpinning so that we will not allow a Minister for Finance to get away with not reconciling the good aims announced with actual provisions that will ensure their realization. This is very important, and moments you begin to think in this conceptual manner, there is no aspect of the budget that you cannot seriously analyze and make contributions  to," he added.
Stop post budget workshop for selected MPs, leaders
Meanwhile, the Minority Leader, Haruna Iddrissu, had earlier called on Parliament to stop the practice of organizing a post budget workshop for only selected Members and leaders of Parliament.
According to him, this practice, which has existed over the years in the House, does not allow for quality and in-depth debate on issues raised in the budget.
–
By: Godwin A. Allotey & Duke Mensah Opoku/citifmonline.com/Ghana
Follow @AlloteyGodwin