The Deputy Minority leader, James Klutse Avedzi has insisted that President Akufo-Addo cannot dismiss under-pressure High Commissioner to South Africa, George Ayisi Boateng over the latter's recent perceived shameful, irresponsible and divisive comments.
According to him, this is because Akufo-Addo has also demonstrated his commitment to prioritizing the needs of loyalists of his New Patriotic Party (NPP).
[contextly_sidebar id="pqsuWlTu3dE9beU6jOWmUqIFk9MBt39y"]Speaking to Citi News, Mr. Avedzi expressed regret at the High Commissioner's recent comments, saying that it appeared he was only taking a cue from his boss, President Akufo-Addo.
Mr. Ayisi Boateng whilst addressing some party youth at the Kumasi Technical University over the weekend, said he has resolved to prioritize members of the New Patriotic Party (NPP) in his dealings.
He said although he was to treat all Ghanaians fairly, he believes NPP members are more Ghanaian than others.
"This government is doing its best to create job opportunities and me for instance, I told my people over there [that], it is because of NPP that I'm here, so the NPP man is my priority. I told them when NDC was in power it was Kwesi Ahwoi who was there, now we are in power, so Ayisi-Boateng is here with you. My topmost priority is the problems of an NPP person before any other Ghanaian, take it or leave it."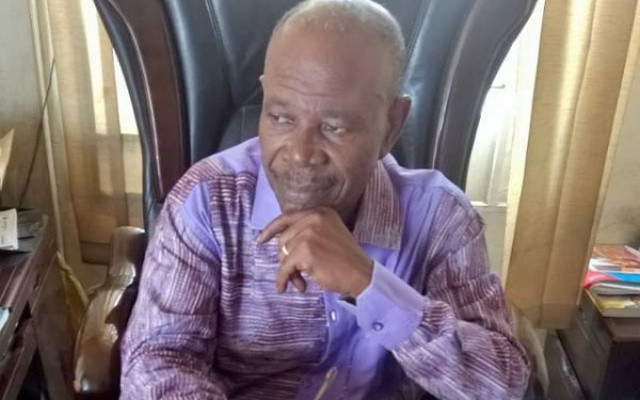 "Indeed, I'm not boasting, but I've started meeting the NPP groups. Every weekend I meet some group members and I tell you if I had my way, every job opportunity that will come will go to a TESCON member before any other person. And I know my colleague appointees also have the same feeling except that because of IMF we cannot do anything now," he said.
Following his comment, which the Minority Spokesperson on Foreign Affairs, Samuel Okudzeto Ablakwa described as reprehensible, and called for his dismissal, many Ghanaians have descended heavily on the diplomat.
There are also growing calls for an immediate termination of his role, but Mr. Avedzi believes that President will not take a decision to sack him despite the unfortunate comment.
"The man is taking a cue from what his boss, the President did. When he came, he asked all the CEOs in government departments and agencies to proceed on leave, sacked and replaced with NPP people. The High Commissioner is doing the same thing so if you ask the President to sack him, I don't think he can do it because he himself has done the same thing. The High Commissioner is only copying his boss the President," the Ketu South Member of Parliament said on Eyewitness News on Tuesday.
Sack SA High Commissioner for shameful partisan comment – Ablakwa
Meanwhile the Minority Spokesperson on Foreign Affairs, Samuel Okudzeto Ablakwa is urging President Akufo-Addo to sack the High Commissioner.
Speaking on Eyewitness News on Monday, Mr. Ablakwa said, "ideally, he should resign and apologize to Ghanaians, and to the President for betraying the trust that was reposed in him. He should be doing the honorable thing, but we know that in this our country, that does not happen quite often… The foreign minister, the president, must recall him with immediate effect…It is clear that this mindset cannot represent Ghana."
–
By: Jonas Nyabor & Duke Mensah Opoku/citifmonline.com/Ghana