Overlord of the Gonjaland traditional area, Yagbonwura Tuntumba Boresa I, has described President Nana Akufo Addo as an honest and ambitious leader determined to make Ghana work again.
According to him, implementation of flagship programmes such as the free Senior High School and the planting for food and jobs are ample testimonies of the President's commitment to deliver on his promises.
The Yagbonwura expressed optimism in President Nana Addo's leadership when the President paid a courtesy call on him at the Jakpa Palace in Damongo as part of his three-day official tour of the Northern Region.
His speech was read by the Convention People's Party's (CPP) 2012 Presidential candidate, Dr. Abu Sakara Foster.
Yagbonwura Tuntumba Boresa I said, "You promised free SHS and it is here. God bless you for hearing the cry of so many previously abandoned children who could not afford secondary education due to lack of money."
He asked President Nana Addo to reassure the people of Gonjaland of the progress being made to make Gonjaland a new region.
"We are more than committed to helping you succeed in creating a new region out of Gonjaland."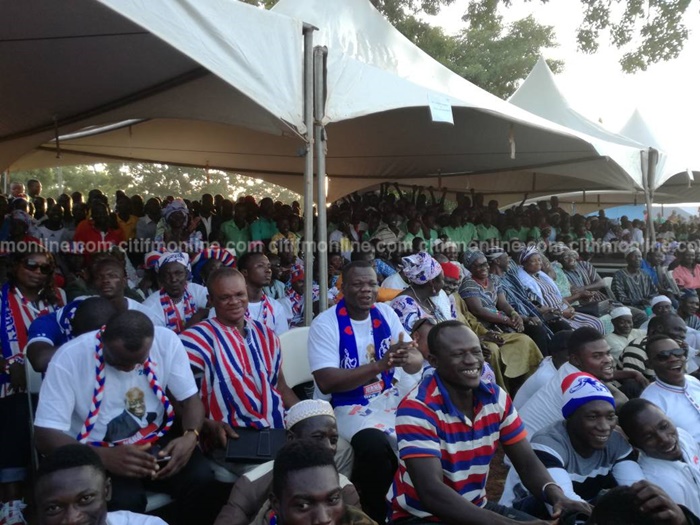 "The creation of new regions will help ensure equitable distribution of resources for development and a more developed decision for accelerated and economic progress that will create jobs for our teeming unemployed youth," he stressed.
He maintained that the Gonjaland traditional area is endowed with mineral resources and tourism potentials  that deserves to be a region on its own.
Yagbonwura Tuntumba Boresa I pleaded with government to upgrade the Damongo College of Agriculture to a fully fledged university to train commercial farmers and agribusiness entrepreneurs
He thanked government for granting the Gonjaland Traditional Council's request for a teacher training college in Damongo.
He further asked government to revamp the existing sheanut factory at Buipe, capital of the Central Gonja district.
He thanked government for elevating the West Gonja (Damongo) and East Gonja (Salaga) districts to municipal status.
As a member of the three eminent Kings mediating the Dagbon chieftaincy impasse at the Manhyia palace in Kumasi, the Yagbonwura promised that the issue might be permanently resolved by the end of 2017.
An elated President Nana Addo Dankwa Akufo-Addo reassured the Yagbonwura that he will work closely with him to improve the living conditions of the people of Gonjaland.
"I want to reassure you and to let you know that we are going to work very closely with you to improve the governance of Ghana. I am going to need your constant advice and guidance."
"My doors will always be opened to you and I will need your support and continuous prayers to accomplish all the commitments I made to the Ghanaian people."
–
By: Abdul Karim Naatogmah/citifmonline.com/Ghana