Calm is returning to Wassa Akropong after some irate youth burnt and vandalized several properties belonging to Chinese nationals following the killing of a Ghanaian by a Chinese businessman.
About 48 Chinese nationals are also being relocated from the town to other areas of safety.
Citi News sources also say the Paramount Chief of the Wassa Amenfi Traditional Area, Tetrete Okuamoah Sekyim II, is meeting with the irate youth who are determined to revenge the death of Nana Boamah, 30, at his palace.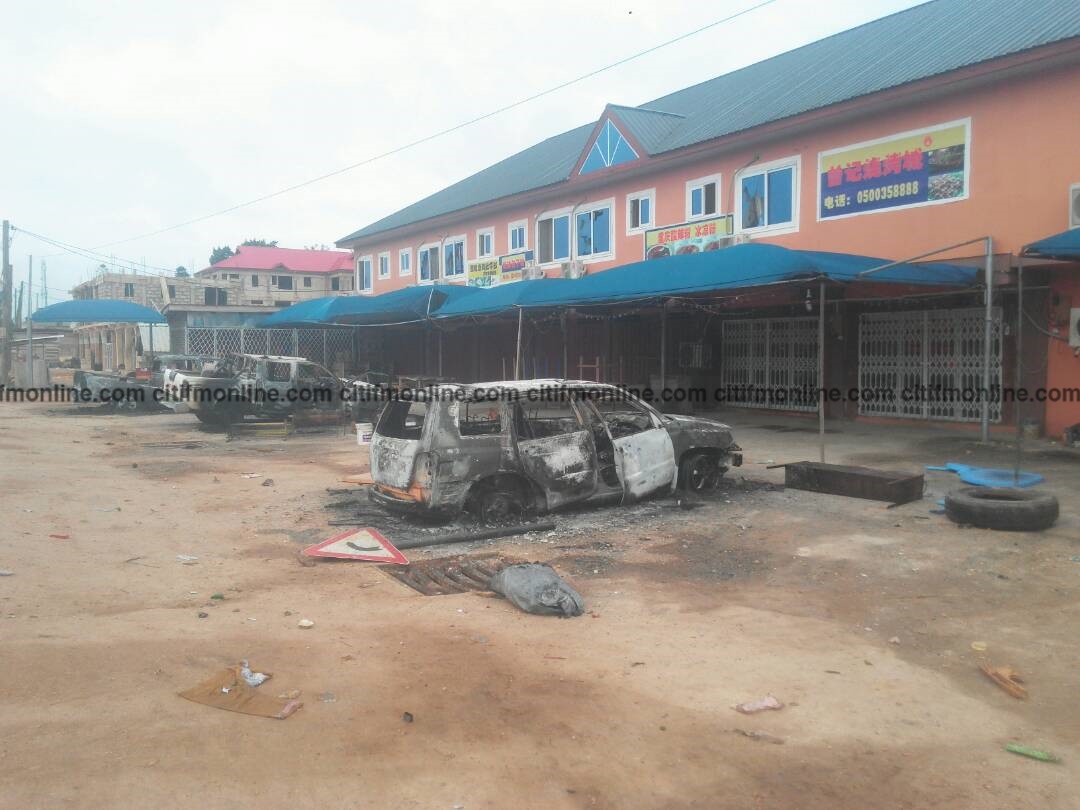 Police from the SWAT division in Takoradi as well as other units from Tarkwa and Asangragua, had to intervene last night when over thousand residents took to the streets to vandalize Chinese businesses and other properties.
Cause of riots
Eyewitnesses told Citi News that a plumber who was hired by some Chinese nationals for his services called in the deceased, Nana Boamah as a witness, after the Chinese refused to pay the Gh 150 he has charged.
During the confrontation, a gun brought out by one of the Chinese was seized by the duo. But a second gun was fired by the Chinese, killing the witness, Nana Boamah instantly.
The news of the death of Boamah, which had spread throughout the town, sparked series of attacks on Chinese nationals and their properties. Six cars were burnt, whilst other properties were also vandalized.
Initial reports had suggested that the Ghanaian was killed mistakenly by a stray bullet during an altercation between two Chinese nationals at a nearby casino, but it appears that story is inaccurate.
Situation is serious-police
"The situation is really serious because the Chinese are many and they live differently, so before you realize, there will be fire somewhere, so you rush there with your team. But before you could finish, there is another fire nearby."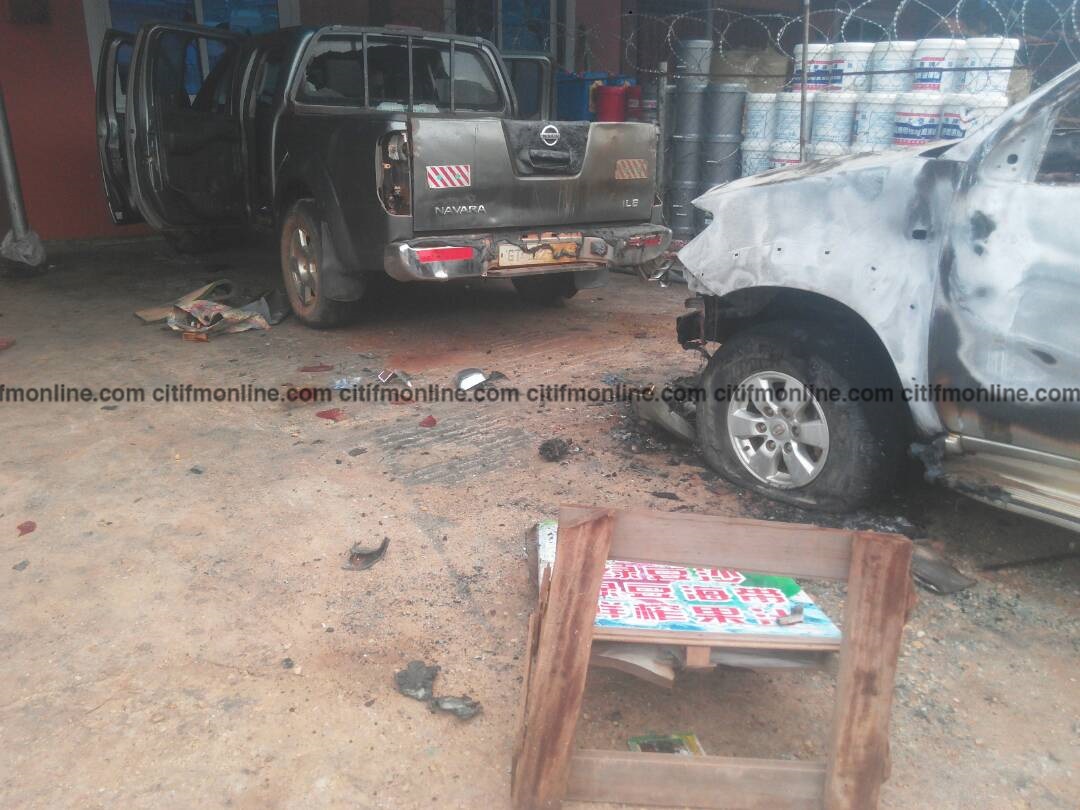 The Wassa Akropong District Crime Officer, Detective Chief Inspector Briamah, told Citi News in an interview on Friday.
"In all, about 14 cars belonging to the Chinese have been burnt. Hotels and Casinos operated by them have been vandalized, whilst many other properties have been looted" a source told Citi News.
Regional police commander visiting the town
The Western Regional Police Commander, DCOP Kwesi Duku, and a team of other security personnel are visiting the town to assess the security situation.
Already there is a team of officers who were deployed to the town last night to control the situation.
"Currently, the police is assisting to repatriate the 48 Chinese Nationals and also commence investigations into the matter" a police source told Citi News.
–
By: Obrempong Yaw Ampofo/citifmonline.com/Ghana