Achimota Retail Centre (ARC), the pride of shoppers in the Accra West Municipality, is warming up to a high-pitched celebration of its second anniversary in less than 10 days.
Located at Dome, near the St. John's Grammar School on the Accra-Nsawam highway, Achimota Mall, as patrons prefer to call it, opened for business on October 29, 2016.
Two years on, the mall remains Accra's latest and most hospitable one-stop retail shopping centre, serving patrons of a diverse mix of income categories from almost a dozen adjoining communities in the south-eastern quarter of the capital, including Dome, Tantra Hills, New Achimota, Kwabenya and Ashongman Estates.
An extensive programme of fun activities, games and promos have been lined up to commemorate the second anniversary of the mall, but according to Centre Management, the most thrilling would be a special party for all October-born shoppers in Accra.
"Having opened for business in the month of October, we intend to celebrate the Centre's birthday with all October-born patrons and shoppers from all parts of Accra. We have lined up a programme of variety entertainment for all patrons, visitors and our tenants and we will be giving away some gifts and parcels to October-born shoppers," ARC Marketing Manager Anthony Asamoah told newsmen.
The festive ambience will be set by popular DJ music throughout the day, followed by a special musical request show and a competitive singing and dancing challenge episode in the evening with handsome prizes for winners, the Marketing Manager disclosed.
He said Achimota Mall started warming to the celebration a month ago as throughout September, shoppers were treated to a series of fun games and rewarded with surprising gift offers.
"The past few weeks have been full of fun and excitement for our customers and visitors. We kick-started the month of September with a sidewalk sale, followed by the introduction of a loyalty discount club for regular shoppers and then with our ever-growing youthful clientele in mind, we launched a popular video gaming tournament," said Asamoah.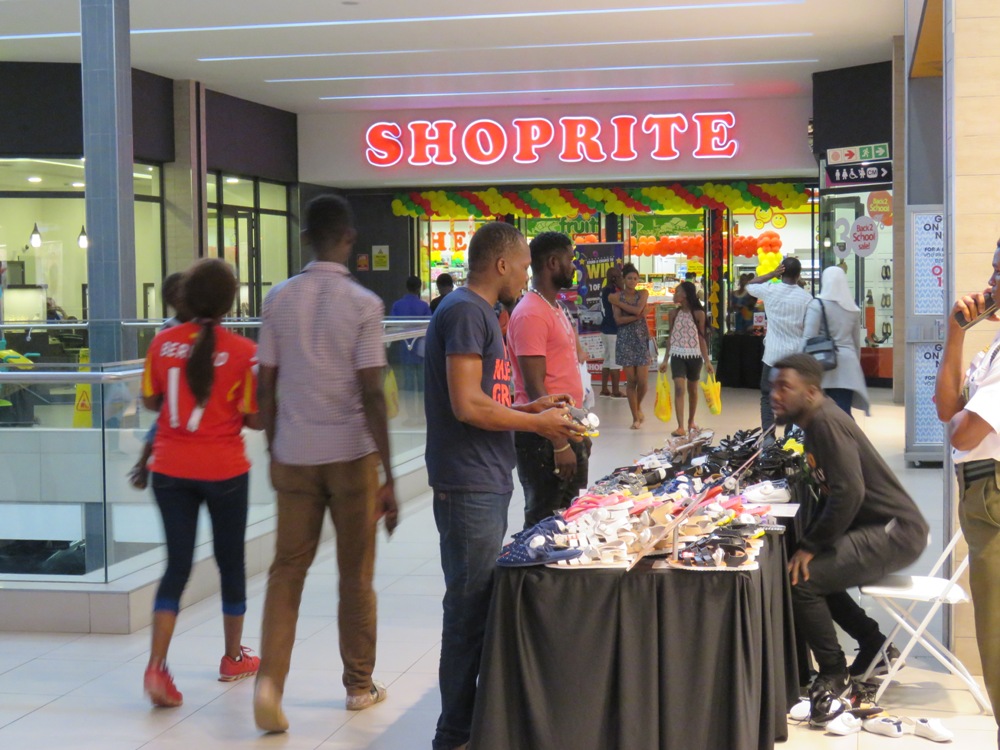 "So, we're all set for another fun-filled birthday celebration and we expect that our customers and patrons and of course all October-born residents of Accra would seize the opportunity of sharing this memorable milestone with us," said Asamoah.
He said shoppers who get to spend a minimum of Ghc500 on the birthday will stand the chance of winning prizes ranging from Bluetooth speakers, Selfie Sticks, steam irons to electric kettles and more.
Achimota mall is anchored by the popular food store, Shoprite and the giant domestic ware retailer, Palace and offers customers and patrons an extensive mix of goods and services delivered by both international and Ghanaian brands like Nallem, MRP, JET, Second Cup, CompuGhana, Unique Aroma, KFC, Chop Bar, First Choice Fashion saloon and ARA Children's Play World.
The Centre's 585 capacity car park – 250 of which are located in an undercover basement – is not only the biggest, but also the most secured and most convenient car parking space in the entire south-eastern sector of Accra.
–
Source: NeoBantu