Men, women, children, kinsmen and the entire folks in and around Teshie in the Greater Accra Region are in a jubilant mode as they bring their annual Homowo festival to an end, amidst merry making.
The festival will climax with street carnivals on principal streets in the area, which are expected to last over night.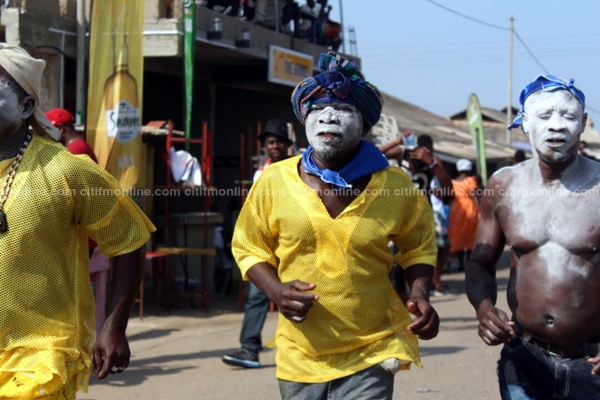 During the occasion, seven flags are hoisted around the Teshie Township by the various groups and clans in the town to show their allegiance to cooperate with each other as well as to signify peace, unity and stability among them.
While this is on-going another group will follow some selected persons to carry an ancestral big pot usually known as 'Sese,' around the town to invoke the blessings of the gods on them.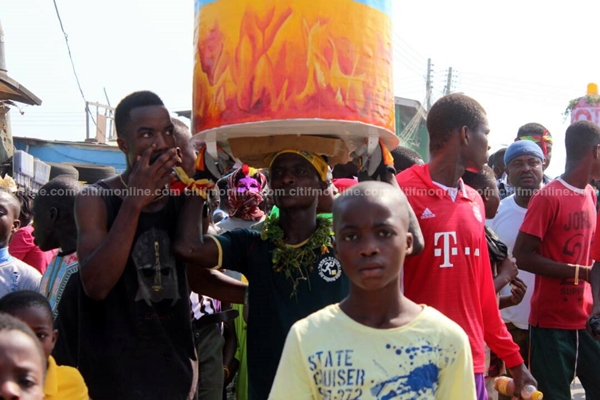 This harvest festival is celebrated by the Ga people from the Greater Accra Region of Ghana at varying times by different quarters of the Ga tribe.
The crux of the festival is to hoot away hunger.
The Ga-mashie group of the tribe celebrate theirs first, followed by the La group.
The festival begins with the sowing of millet by the traditional priests in May after which, a 30-day ban on drumming is imposed on the land by the priests.
Homowo recounts the migration of the Gas and reveals their agricultural success in their new settlement. The migration was plagued by a severe famine which sparked a massive food production endeavor which eventually yielded them bumper harvest.
–
Photos: Roberta Edem Abbeyquaye
By: Philip Nii Lartey/citifmonline.com/Ghana