Kenya's opposition leader, Raila Odinga, initially ignored the repeated advice from former President John Mahama, along with former South Africa President, Thabo Mbeki, to resort to the Supreme Court.
The Executive Director of the Institute for Democratic Governance, Dr. Emmanuel Akwetey, who was an observer during the Kenya's August polls, revealed the Raila Odinga did not trust the former presidents and "rather accused them of being friends or sympathisers of [the incumbent] Kenyatta."
This indication came as part of his response to the sentiment that there were shortcomings in the international observers' processes after Kenya's Supreme Court annulled the result of August's presidential election after hearing Raila Odinga's petition.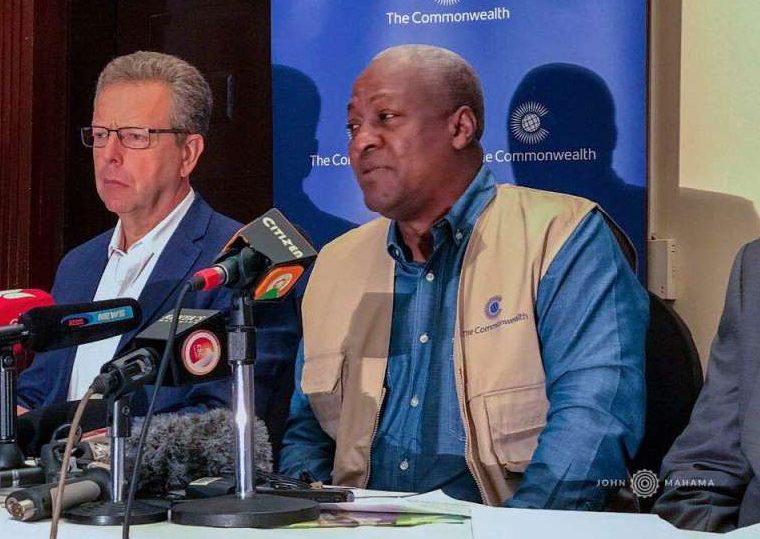 Dr. Akwetey recounted that international observers and their leaders could neither investigate the hacking claims made by Raila Odinga or stop the declaration of election results.
"The two leaders however engaged the IEBC [Kenya's electoral body] and reported back to observers and the international media the IEBC had rejected the allegations by Raila & Co. Prez Mahama and Mbeki repeatedly advised Raila & Co to resort to the Supreme Court to deal with their claims," he said.
"…Raila & Co initially rejected the two Prezs advice and rather accused them of being friends or sympathisers of Kenyatta. But the leaders maintained their composure and their stand that the elections as observed were transparent and credible. But doubts about the credibility of the results ought to be sorted out in the SC, which was empowered to scrutinise the issues being raised by Raila & Co."
It was only after Raila Odinga's call for a nationwide strike in protest "flopped" that the opposition leader resorted to the Supreme Courts, possibly sparing Kenya some post-election violence, according to Dr. Akwetey.
"It is a good thing that Raila &Co eventually went to the Supreme Court as they had earlier been advised. By eventually respecting the advice of Prez Mbeki and Mahama to pursue justice in the SC, Raila and Co saved Kenya from explosive post-elections violence. Both those who insisted on the SC route and those who acted accordingly have been vindicated."
The Kenya Supreme Court judgment on Friday held that the election was marred by irregularities and was not according to the Constitution. It thus ordered the Electoral Commission to organise a fresh poll in 60 days.
–
By: Delali Adogla-Bessa/citifmonline.com/Ghana