Government's proposed solution to ending the illegal mining menace also known as galamsey in the country will cost about $150 million.
This was captured in the much hyped Multilateral Mining Integrated Project (MMIP) document put together by the governing New Patriotic Party in its anti-galamsey efforts.
In the 66-page document, dredging of rivers, reclamation of degraded lands and freeing of lands for agribusiness is estimated to cost Ghana $50 million.
Implementation of social interventions to facilitate the livelihoods of persons likely be economically affected over the halt in galamsey activities has been captured in the document to cost $50 million.
Funding
In the document the amount is supposed to be financed by statutory funds such as the Mineral Development Fund and Annual Budgetary allocation from Government.
Other sources of funding include partnerships with Diplomatic Missions (Funding/Technical Support), Civil Societies, Corporate bodies and other funding organizations through PPP [Public Private Partnership] arrangements among others.
The government through the Ministry of Lands and Natural Resources as part of activities to stop the menace, has temporarily placed a ban on the issuance of licenses for small-scale mining, and directed all illegal miners to cease the practice and evacuate from the various sites.
50% of the amount is expected to come from funding partners, 20% from Government of Ghana, 20% from PPP and rest of the 10% from corporate bodies.
Anti-galamsey fight
Until recently, many of Ghana's fresh water bodies had become poisonous with thousands of acres of fertile farmlands destroyed as a result of the actions of illegal miners.
Government subsequently launched the MMIP policy document stating that it has a clear road map in how it intends to stop illegal mining in Ghana.
In a related development, stakeholders in the mining sector are currently meeting in Tarkwa in the Western Region for a National workshop on how to control illegal mining.
The Lands and Natural Resources Minister, John Peter Amewu used the opportunity to explain how the MMIP policy will work
He said government among other things has decided to decentralize the Minerals Commission to boost the fight against illegal mining.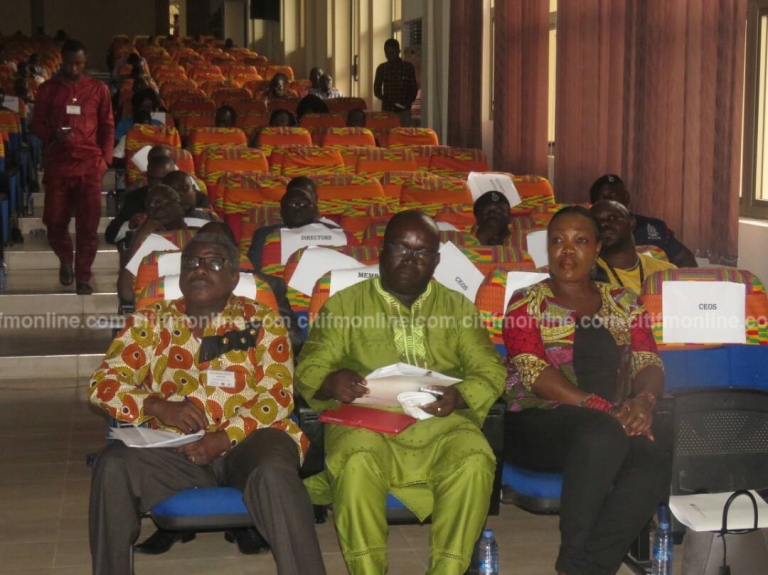 "We will ensure that mining activities are undertaken in an environmental sustainable manner. We will ensure that land restoration is undertaken after mining operations come to an end. We will fully decentralize the Minerals Commission by establishing additional districts of the commission where appropriate. These were the fundamental principles that we presented to Ghanaians based on which Ghanaians looked through and endorsed the NPP as a government."
"It is therefore a duty on us as a government to ensure that the rationale and fundamental principles based on which we've been elected are adhered to and strictly in terms of deliverables. These in many other strategies have informed the development of the Multilateral Mining Integrated Project document," he added.
Click for a copy of the draft of the MMIP policy document
–
By: Godwin A. Allotey & Kojo Agyeman/citifmonline.com/Ghana
Follow @AlloteyGodwin