A big church service, supervised by one of Ghana's famous preacher-men, was held in the West African country on Sunday to celebrate football club, Chelsea's 2016/17 English Premier League title success.
The massively-attended service hosted by Rev. Dr. Ebenezer Markwei (an Arsenal fan) at the Living Streams International Church in Accra was held with members dressed in their Chelsea jerseys while a cake was cut to celebrate the Stamford Bridge title.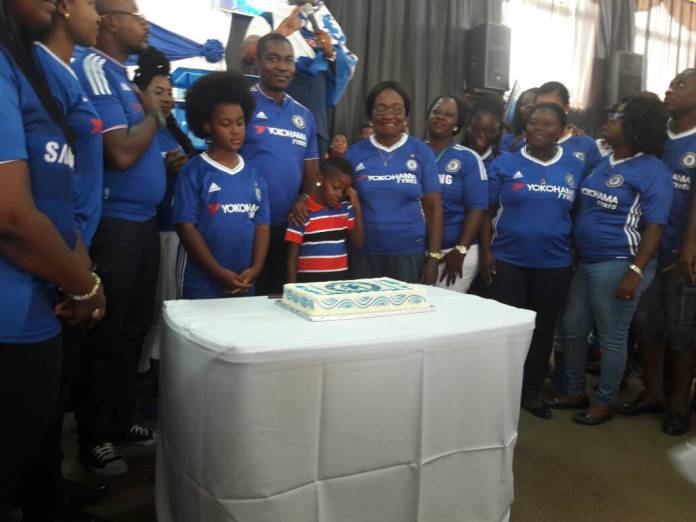 Despite the London-based club being thousands of miles away from Ghana, the Ghanaian fans of the club celebrated it gusto as the pastor preached the sermon under the theme 'Learn to promote the success of others'.
The event which was heavily publicized by another famous pastor Rev. Azigiza Junior, who is an ardent Blues fan, saw supporters of some rival English sides also attending to hear the sermon.
Rev. Dr. Markwei told the title-starved fans of Arsenal and Manchester United who were in attendance that it is Godly to also celebrate the success of others.
"Fellowship with those who rejoice in your victory. They were 10th last year and we called them names thinking they can't rise again but today here they are on top. With God nothing is impossible," Rev. Markwei  said in his sermon.
The exploits of former Chelsea stars Michael Essien and Marcel Desailly – both Ghanaians – have drawn a huge following for Chelsea in the West African country.
This results in massive rivalry between supporters of various English sides in the country with Liverpool, Manchester United, Arsenal and Tottenham having huge followers while West Ham has a growing fanbase because of their Ghanaian midfielder Andre Ayew.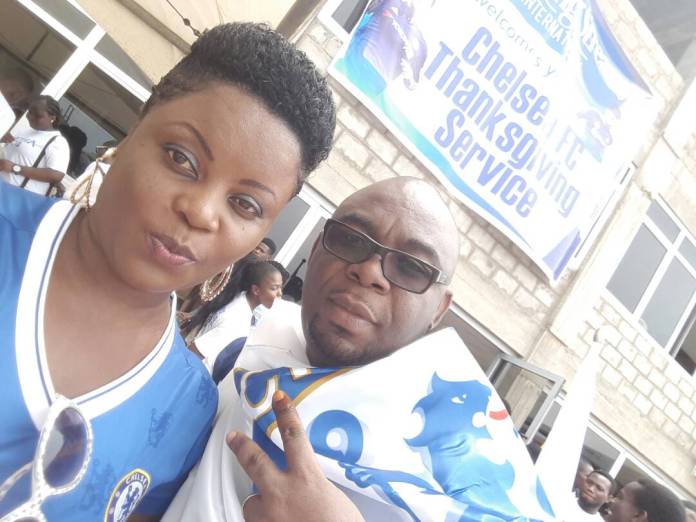 So when the poster emerged few weeks ago over the pending church service, many thought it was meant to poke fun at supporters of their rival clubs.
But the promise was delivered complete with the pomp and pageantry and the religiousness Ghanaians attach to every facet of life including football matches in the local leagues and international matches.
–
By: Rahman Osman/citifmonline.com/Ghana