The Northern Regional Chairman of the New Patriotic Party (NPP), Daniel Bugri Naabu, has apologized to the Upper East Regional Minister, Rockson Bukari, for suggesting that he connived with others to murder the late Upper East Regional Chairman of the NPP.
In an apology letter sighted by Citi News, Bugri Naabu said the allegations made were "a slip of tongue" as he had no ill-intent towards the Upper East Regional Minister.
Mr. Bukari was quick to deny any involvement in the death of the late Chairman, and gave Bugri Naabu 48-hours to retract the allegations or face a lawsuit.
Bugri Naabu, on his part, noted in the apology letter that, he called Mr. Bukari immediately he realized he had erred with his comments.
In his letter, he said "I write to sincerely and unreservedly retract wholly my comments about your client in an interview I granted Accra-based Radio XYZ."
"I note, most regrettably that those rather unfortunate comments have since Monday 8th May, 2017, gained wide publicity and may have implications for an ongoing trial in the High Court."
He further described Mr. Bukari as his brother and said, "under no circumstances would I seek to tarnish his hard won reputation."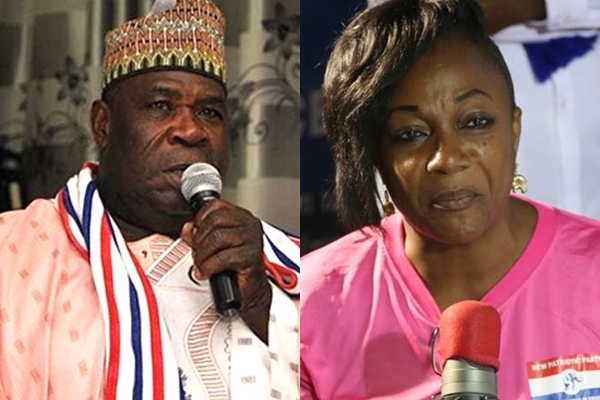 The allegations formed part of the fallout from the war of words between Bugri Naabu and the Minister for Gender, Children and Social Protection, Otiko Afisa Djaba.
After claims by Madam Otiko to the effect that Bugri Naabu was receiving gifts from persons with the promise of securing appointments in public office for them, the latter, in a subsequent media interview, raised eyebrows when he alleged that Madam Otiko and Rockson Bukari were "deeply involved" in the murder of the former NPP Upper East Regional Chairman, Adams Mahama.
Adams Mahama was attacked with acid on May 20, 2015, and subsequently died after sustaining extensive acid burns and acute respiratory distress syndrome, according to the autopsy report.
–
By: Delali Adogla-Bessa/citifmonline.com/Ghana