Some elders and opinion leaders of the New Patriotic Party (NPP) in the Bawku Central Constituency in the Upper East Region, has threatened to resist the appointment of one Ustarz Umar  by President Akufo-Addo as Bawku Municipal Chief Executive.
The group accused the Constituency Chairman, Mr. Yussif Salifu and Alhaji Sule Yirimea of manipulating and doing the bidding of Mr. Ustarz Umar, for the position of chief executive without broader consultation.
Addressing a press conference in Bawku, Spokesperson for the group, Mr. Abdulai Yahaya, expressed the group's dissatisfaction about hidden manipulation in the appointment of Municipal Chief Executive for the area.
He added that, urgent measures to widen the scope of consultation in such appointments, are key to averting any embarrassment on the party and the government.
"After conducting final interviews of candidates for the position of the Municipal Chief Executive, information reaching us indicates that, there are some manipulations in favor of one particular candidate in the person of Mr. Ustarz Umar."
"This our firm belief is grounded on a meeting that was held on the 12th April, 2017 by the Constituency Chairman, Yussif Salifu, with polling station executives and electoral area coordinators where he said, in consultation with some party elders, the president has nominated one of the candidates as his choice for the position of Municipal Chief Executive, and went further to say that we have no other choice than to accept him" Mr. Yahaya lamented.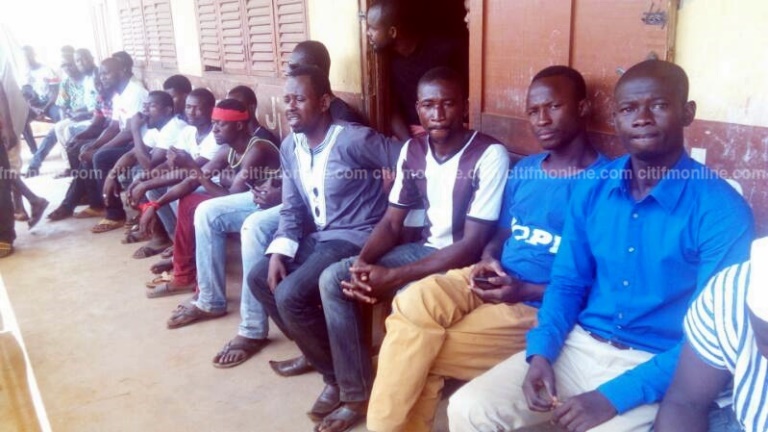 "We are reliably informed that the party chairman Yussif Salifu, is resting on the shoulders of Alhaji Sule Yirimea to impose a candidate on the good people of Bawku."
He also issued threats to anybody who will raise any objection or protest against the nominee, and that; he will call for the arrest of any party member who attempts to demonstrate against the decision"
Mr. Yahaya admonished the regional and national executives to swiftly intervene with a much broader consultation to avert any embarrassment on the party and the government.
"In order to avert any embarrassing situation, we the elders and opinion leaders are calming down the agitating youth and stepping in to curb any unfortunate incident from occurring. We are appealing to the regional and national executives of our party as well as the office of the president to urgently nib things in the bud to help curb any further embarrassment."
But the NPP Bawku Central Constituency Chairman, Yussif Salifu, refuted the allegations leveled against him.
He said the appointment of an MCE for the Bawku Municipality, is solely vested in the president and that; he has no influence in such an appointment.
–
By: Frederick Awuni/citifmonline.com/Ghana