The 19-year-old goalkeeper of Gambia's national women's football team has drowned in the Mediterranean trying to reach Europe.
Fatim Jawara was on board a boat that ran into trouble last month while crossing from Libya to Europe, the country's football association says.
Her family confirmed news of her death, according to association president Lamin Kaba Bajo.
Many of the undocumented migrants who arrive in Italy are Gambians.
Jawara made her debut with the women's side a year ago, after playing in the national junior team.
"She will be remembered for saving a penalty kick in a friendly encounter involving the national soccer team and the Glasgow Girls from Scotland," Mr Bajo told AFP news agency.
More than 3,300 migrants fleeing conflict and poverty have died in the Mediterranean this year, figures from the International Organization for Migration (IOM) show.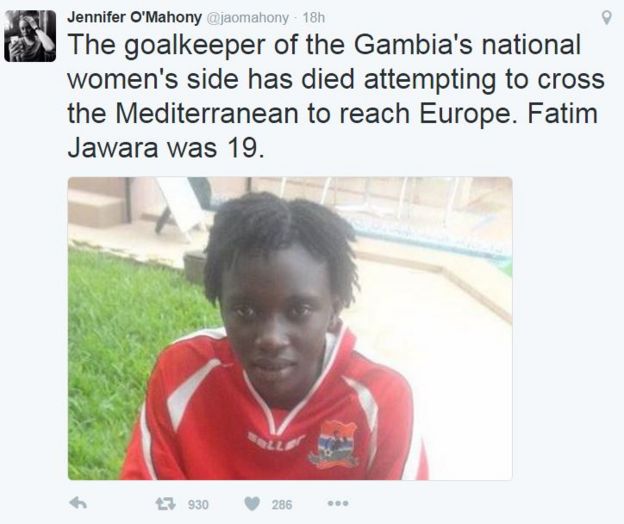 –
Source: BBC