The Paramount Chief of Anlo Traditional Council Togbui Sri III has enstooled Former President John Jerry Rawlings as Togbuiga Nutifafa (Senior Peace chief) of Anlo Traditional area for his leading role in maintaining peace and stability in Ghana.
The former President was enstooled at a mini Hogbetsotso festival durbar held in Tadzewu to herald the upcoming grand durbar of the chiefs and people in Anloga on Saturday.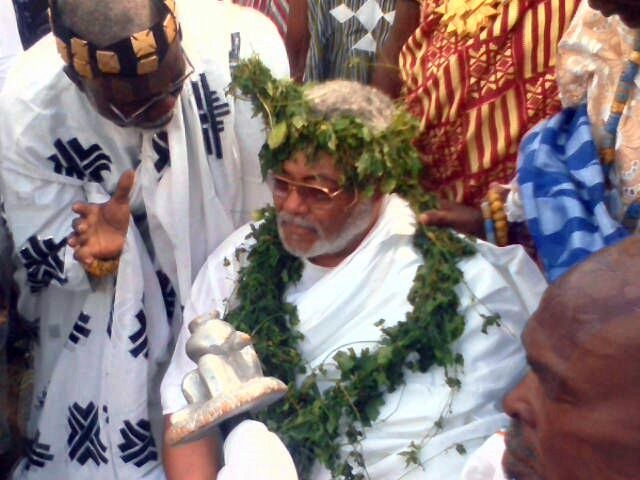 After leading a military coup, JJ Rawlings later brought democratic rule into the country.
The former President has since been admired by many for his charisma, sincerity, drive, patriotism, and participatory leadership approach.
Speaking at the ceremony, the Awomefia Togbui Sri said peace is an important element of national development and that those who work for peace deserve recognition.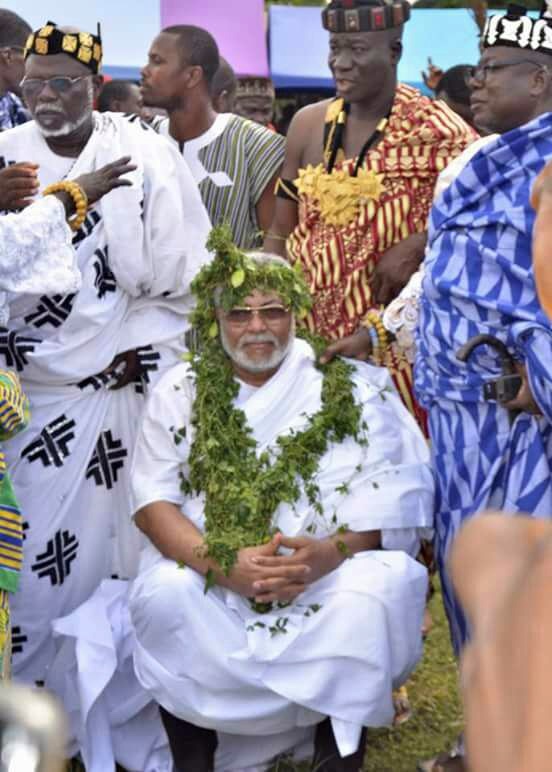 He described the JJ Rawlings as a brave son of the Anlo land who has brought peace and tranquility to Ghana.
The Paramount Chief tasked the new Togbuiga Nutifafa to promote peace before, during and after the general elections.
The Hogbetsotso festival is celebrate to commemorate the historical escape of the Ewes from the tyrant rule of Chief of Notsie Togbui Agorkorli in the Republic of Togo.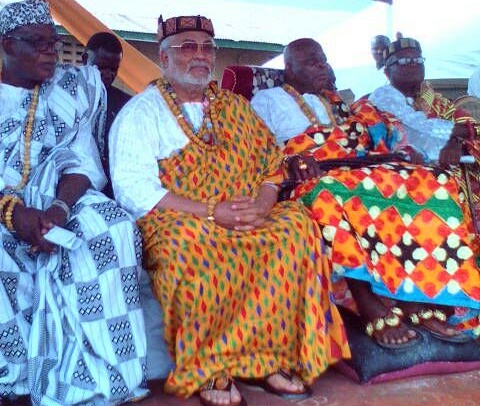 The mini durbar which was hosted by Togbui Gbeworze of Afife was attended by some personalities including the MM for Ketu North Dr James Klutse Avedzi, the DCE of Ketu North Kofi Lawson,  Dr Senanu Agumenu among others.
The main event is slated for Saturday, November 5, 2016.
The Anlo state which is described as the home of Ewe history can boast of historical sites such as 'Torkor Atorlia', which was the burial  ground  for recalcitrant  youths in the past,  'gblornyavudo' at Tegbi,   Awasadame  at Tsiame, Fort  Prinzentein  at Keta,  and the  birds and  monkey  sanctuary at Xavi.
–
By: King Norbert/citifmonline.com/Ghana