President John Dramani Mahama on Monday joined thousands of Muslims at the Independence Square in Accra to mark this year's Eid ul-Adha.
The president was accompanied by the Chief Executive of the Accra Metropolitan Assembly, Alfred Oko Vanderpuije.
The ceremony commemorates Prophet Ibraham's willingness to sacrifice his son in obedience to God's command and also marks the end of Hajj, which is the sacred pilgrimage to Mecca.
President John Mahama at the event expressed regret over the challenges associated with the organization of this year's Hajj.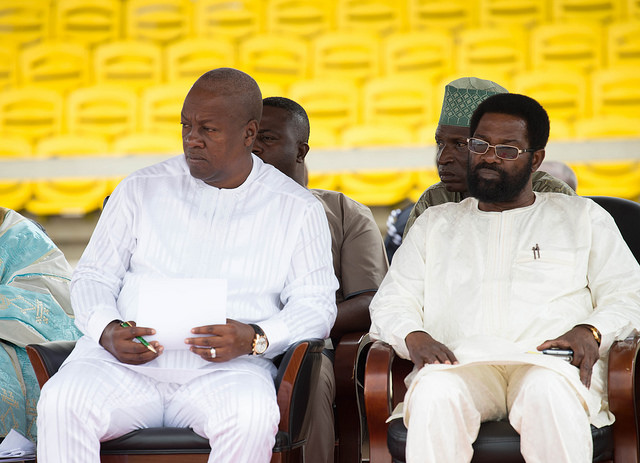 Speaking at the Eid-ul-Adha prayers; President Mahama announced measures government has put in place to prevent a recurrence of such challenges associated with Hajj.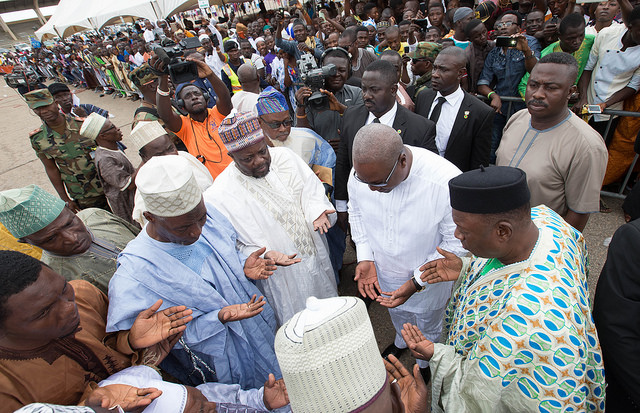 –
By: citifmonline.com/Ghana
Photo credit: Presidency