Chelsea boss Jose Mourinho believes Eden Hazard performed better than Ballon d'Or winner Cristiano Ronaldo last season.
The PFA and Football Writers' Player of the Year played a key role in helping Chelsea wrestle the Premier League title back from the Manchester stronghold, while Ronaldo was unable to help Real Madrid secure any domestic or European silverware in 2014/15.
And despite the Portuguese being crowned the best player in the world for a second successive year, Mourinho believes Hazard's contribution to the team gives him the edge.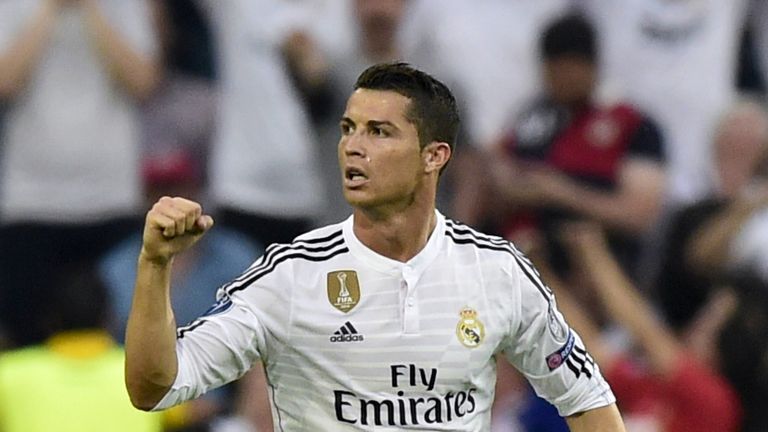 "Last season, yes [Hazard was better]," Mourinho said. "In spite of the fact that Ronaldo was fantastic. He was fantastic. He scored an incredible number of goals.
"I am not saying he is not fantastic. I am just saying that, in my personal view, every football player in the world should understand that a team has to be in front and no titles."
Mourinho also claims Hazard – who was on the wrong end of 40 tackles last season that resulted in a yellow card – was fortunate not to suffer a serious injury.
"In the Premier League last season Eden was very lucky not to break a leg," Mourinho added. "He could have been injured many, many times. I saw lots of players breaking legs and ankles with less than that.
"I don't want to say names because last season is finished and let's have a fresh start. I won't name Mr A, Mr B or Mr C, but he had some very nasty tackles last year. I would like more protection for him."
The Blues are preparing for Tuesday's battle with Barcelona on their US pre-season tour following their penalty shoot-out win over Paris Saint-Germain in their International Champions Cup clash at the weekend.
As the players get set to take on the European champions Mourinho, who coached Ronaldo during his three years in charge at the Bernabeu Stadium, has picked out his Belgian midfielder as his star man.
On comparing the 24-year-old Hazard with Lionel Messi and Ronaldo, Mourinho added: "Obviously it depends on the season they have. They have to win some titles, no? Football without titles is nothing. Messi won the treble.
"He won three competitions last year, he reached the Copa America final. He had a fantastic season for him and for his team. I don't like players or managers to win individual trophies without the team."
–
Source: Sky Sports