The Special Prosecutor nominee, Martin Amidu, has said that failings within Attorney General's office contributed to Alfred Agbesi Woyome's initial acquittals between 2012 and 2015, in the midst of the GHc 51 million judgment debt saga.
Without naming any individuals, Mr. Amidu was of the firm belief that Mr. Woyome should have been prosecuted alongside his "accomplices", in reference to his article titled 'Woyome's suspected crimes and the missing link."
[contextly_sidebar id="MtaqSsbriK8WwEXnljkIOl6dvEK3o0zy"]"As Attorney General, I had said that Woyome cannot be prosecuted alone and that all his accomplices must be prosecuted," he told Parliament's Appointments Committee during his vetting.
He further recalled that, during a meeting with lawyers in the Attorney General's office, "they all agreed that part of the fault is from this house [the Attorney General's office]."
Thus, Mr. Amidu maintained that "if we are going to prosecute, we should prosecute everybody involved and not Woyome alone."
"That is one of the reasons why the hoodlums hounded me so that they would not be prosecuted. So Woyome alone was prosecuted and if you remember, in the judgment, the judge said that Woyome could not be prosecuted alone and that those who acted with him were not brought. So [John] Ajet-Nasam, who was proven to be a corrupt judge, later acquitted Woyome."
"If I had prosecuted that case, together with the accomplices, the result would be different and my perception is that, the prosecution was bundled to get that guy out," Mr. Amidu added.
Background
Mr. Woyome was paid GHc 51 million after he claimed that he helped Ghana to raise funds to construct stadia for purposes of hosting the 2008 African Cup of Nations.
The businessman had sued the state for a breach of contract relating to the construction and was awarded the default judgement because the state did not put in a defence.
However, an Auditor General's report released in 2010 said the amount was paid illegally to the Mr.Woyome, who is a known National Democratic Congress financier.
He was subsequently arrested on February 3, 2011 after the Economic and Organised Crime Office (EOCO), which was commissioned by the late President John Atta Mills to investigate the matter, had cited him for wrongdoing.
Mr.Woyome was initially charged with conspiracy, defrauding by false pretence and corrupting a public officer.
He was later re-arraigned and charged with two counts of causing financial loss to the state and defrauding by false pretence.
The interim report of EOCO, which was presented to the President on February 2, 2012, also indicted  Yaw Osafo Maafo, the then-Minister of Education, Youth and Sports and his deputy, Mr. O. B. Amoah.
But Mr Osafo-Maafo secured a court order which declared that EOCO's investigation of him as illegal.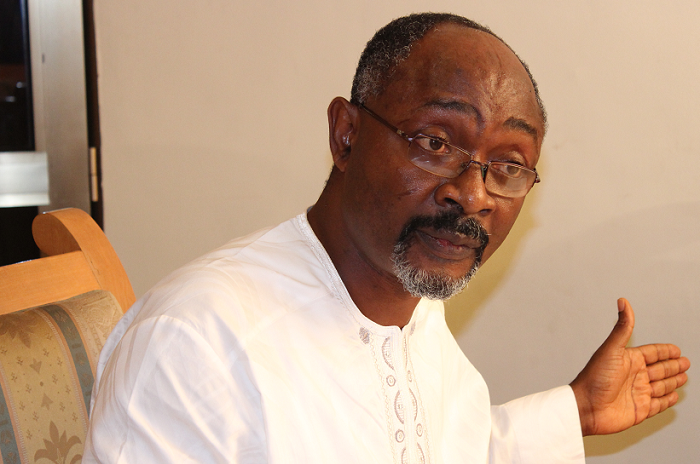 On June 5, 2012 Mr.Woyome was discharged but re-arrested and charged with two counts of causing financial loss and defrauding by false pretence.
The case unravelled until March 12, 2015, where the Fast Track High Court trying Mr. Woyome, again discharged him.
Delivering his judgment, Justice John Ajet-Nasam, said the State woefully failed to prove beyond reasonable doubt that Mr. Woyome was guilty.
Justice Ajet-Nasam also said there were no contradictions to the documentation evidence on the agreement for compensation claimed by the accused person.
–
By: Delali Adogla-Bessa/citifmonline.com/Ghana