Every day is literally a warfare for commercial pineapple plantation firm Golden Exotics, a Ghanaian subsidiary of French fresh fruit producing company, Compagnie Fuitier.
At night, three separate groups, comprising real estate companies, land guards and sand winners reportedly invade the 1000 acre pineapple plantation located at Obuom, a low lying valley under a mountain called Sekyerekurom in the Ga West Municipality of the Greater Accra Region.
"They come to your land with pay-loaders, bulldozers…look, it's a matter of one hour for these guys to get on your land and destroy over 20 hectares" an incensed Production Manager for Golden Exotics Samuel Sarpong noted."
"The memory of such attacks is fresh in the minds of workers of Golden Exotics. 60-year-old security man on the large tract of land, Julius, recollects how he was chased with a machete not long ago by a gang of 20 to 35-year-old land guards at night. "They came armed; they chased me with a machete on one of our plots which we have abandoned now," he said.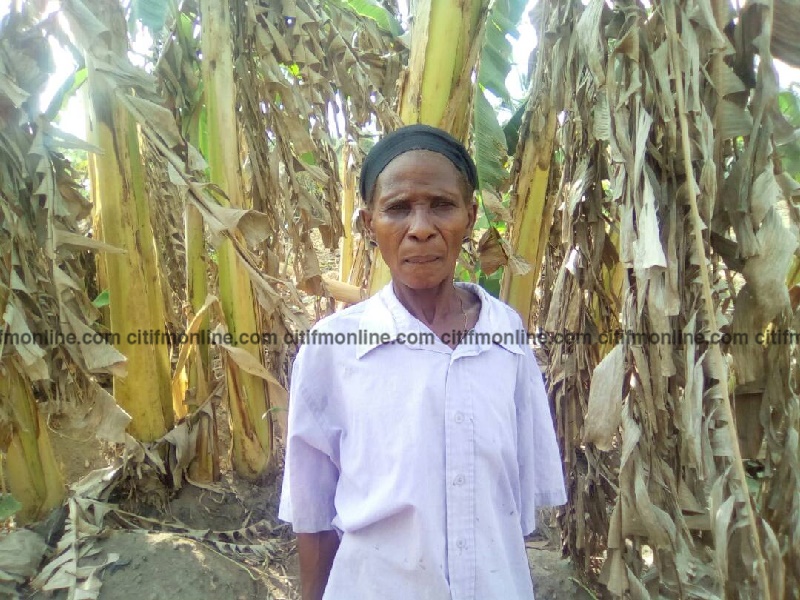 The sand winners and the land guards, with the support of some real estate companies in the fast developing area, are plaguing the farms of Golden Exotics and they are doing it at a fast pace.
"If you have something like sucker beds they remove everything at the top including the plastic mulch, whatever you use in planting, they remove everything and then dig out a pit. They take out the topsoil to the extent that they leave gullies in there. They do this in a way that the land becomes unusable."
At a 2.5 acre of the plantation used as a sucker bed, I saw heaps of sand mixed with suckers and plastic mulch. There were several pits, deep enough to hit the water table. It looked like an abandoned galamsey pit. According to the staff of Golden Exotic, this operation was carried out last Saturday night.
The police were called in, and arrests were made, but reports say the culprits managed to flee.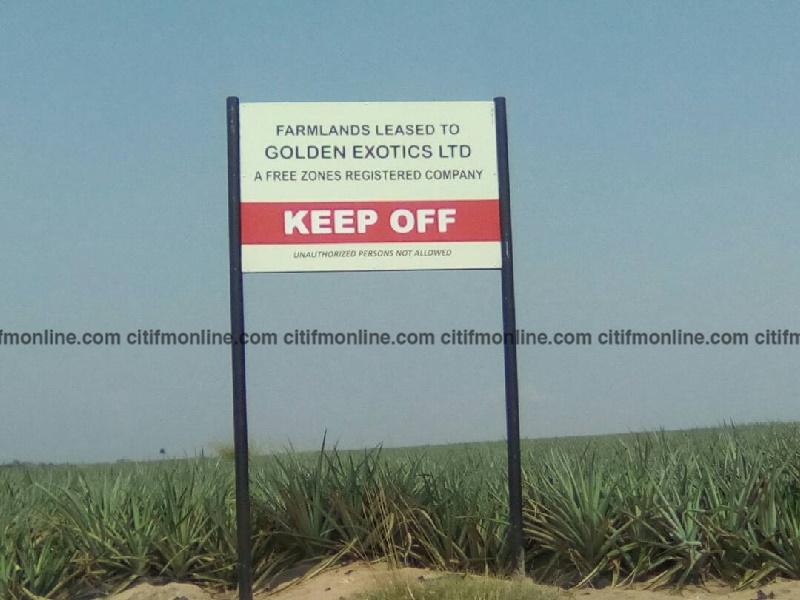 The hydra-headed cabal of sand winners, land guards and real estate developers are winning big against the commercial plantation and other smallholder farms. For example, Golden Exotic, which is a free zones company has had to lay off 800 of its 1000, all of whom are residents of Oboum, and cultivate only 200 hectares out of its 1000 hectare plantation.
For Golden Exotic, which also produces pineapples and banana at Asutsuare for exports, its only hope in this war is the Police.
But for the Production Manager of Golden Exotic, Samuel Sarpong, the Police give little hope.
Click below for the full report filed by Citi News' Caleb Kudah:

–
By: Caleb Kudah/citifmonline.com