Some alumni of the Unity Hall at the Kwame Nkrumah University of Science and Technology (KNUST) besieged the Ministry of Education to protest the University's decision to convert all male halls into mixed residential accommodation.
Arguing its case against the conversion, the group, which calls itself the Old Continentals Association, said the decision will erase erode the pan-African roots of the hall whilst "destroying the intention of the forebearers."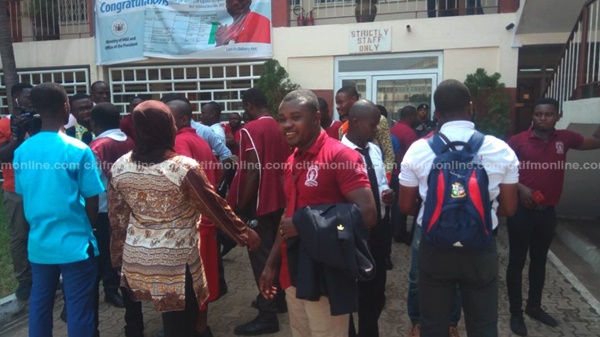 Speaking to Citi News, the spokesperson for the Old Continentals Association, George Tetteh, insisted that the establishment of their hall was part of an African heritage which ought to be preserved.
"In summary, what we are petitioning the Ministry is that the intention to convert the hall into a mixed-sex hall is not welcomed by the old boys of the hall. The hall stands for a certain monumental legacy.
"The hall was named Continental Unity Hall. That reminds us of the continental struggle and the emancipation of our continent. So it doesn't stand there just like that but it stands as a hall with certain historical significance," he argued.
The Unity Hall, also known as Conti, and University Hall, also known as Katanga, are being converted to boost the female intake and meet international standards of gender balance, according to the school's management.
Some students, however, believe that the management's decision to convert the halls into mixed residences is a strategy to curtail the long-standing feud between the two halls, which has been known to turn bloody in the past.
–
By: Michael Ogbodu/citifmonline.com/Ghana