Michelle Obama has sent congratulations to the makers of Black Panther after a weekend that saw the superhero film rack up blockbuster box-office takings.
"I loved this movie," wrote the former First Lady on Monday.
"Because of you, young people will finally see superheroes that look like them on the big screen," she said.
And it seems she's not alone in loving the movie – with box office takings far higher than anticipated.
Revised studio estimates put its US and Canada grosses over the four-day President's Day weekend at more than $235m (£168m).
That's miles ahead of the $120m (£86m) the film was predicted to take over the same period as recently as last month.
Wonder Woman director Patty Jenkins joined Mrs Obama in celebrating the film's achievement.
Based on the Marvel comic book character, Black Panther revolves around the ruler of a fictional central African nation who moonlights as a costumed crime-fighter.
The film has drawn praise for having a black director – Creed's Ryan Coogler – and a predominantly black cast, the majority of whom speak with African accents.
According to Fortune, Black Panther's success is "dispelling industry concerns that a superhero movie revolving almost entirely around black characters [can] resonate with a general audience".
"No studio can say again, 'Oh, black movies don't travel, overseas interest will be minimal," box-office analyst Jeff Bock told the publication last week.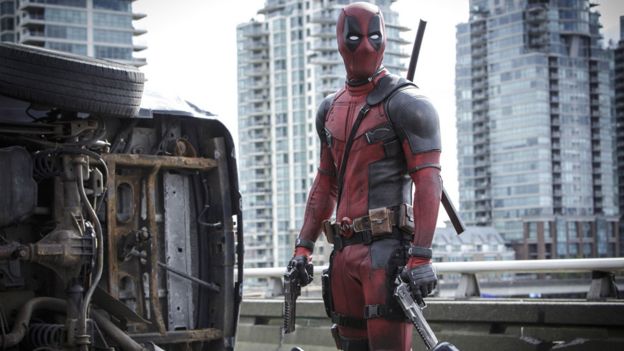 February is not generally used as a launching pad for "tentpole" blockbusters, which tend to be held back until after the Oscars and the end of "awards season".
Recent years, however, have shown there is an appetite at this time of year for other kinds of material.
Deadpool, the last superhero film to open in North America over the President's Day weekend, notched up an impressive $152m (£108m) when it debuted in 2016.
Black Panther, though, surely received an additional boost from positive buzz, rave reviews – it currently has a 97% rating on reviews aggregator Rotten Tomatoes – and huge social media awareness.
Last week, Variety reported that the film had become the most tweeted-about movie of the year so far, having amassed more than five million tweets on the social platform.
"I haven't ever worked on a film where people were this excited about it before we even rolled a camera," Coogler told the BBC earlier this month.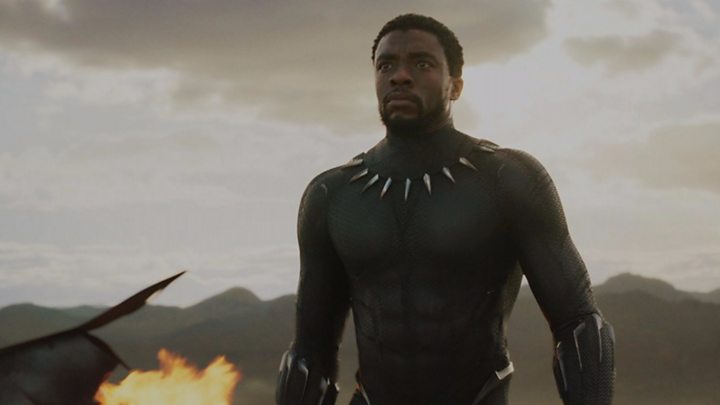 Other factors in the film's success may include a crowd-funding initiative to raise funds to buy cinema tickets for children.
According to the GoFundMe website, the #BlackPantherChallenge has so far raised more than $400,000 (£285,000) to enable children to see the film in a movie theatre.
Actress Brie Larson, star of forthcoming Marvel release Captain Marvel, is among many to champion the scheme.
Black Panther's stars, meanwhile, have their own theories on why the film has struck such a chord with audiences.
In a post on Instagram, actress Lupita Nyong'o paid tribute to her co-star Chadwick Boseman and his "quiet, confident, regal nature".
"We celebrate BREAKING BOX OFFICE RECORDS with @blackpanther for many reasons, but chief among them is because we had you as our king," she went on.
Britain's Daniel Kaluuya, meanwhile, has suggested the film's success lies in audiences seeing it in cinemas rather than using illegal means to access it.
"If you complain a lot about visibility and representation you have to pay, you have to support it when we do it," he told 1Xtra presenter Dotty earlier this month.
"You have to support whatever you want to see. Ryan Coogler and us lot, we've been given support and we need the support back."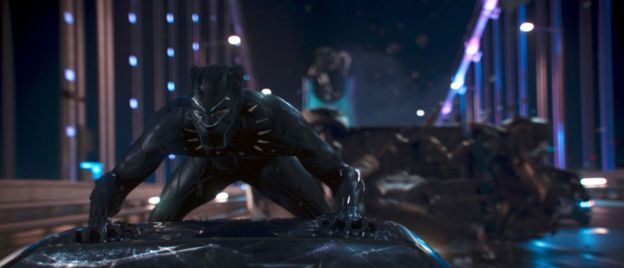 Black Panther's success extends beyond America's borders. The film took $25.3m (£18m) in South Korean cinemas during its opening week – more than anywhere outside the US.
The fact a key action sequences was filmed in the Korean city of Busan is understood to have driven its popularity.
Closer to home, meanwhile, Black Panther has recorded the biggest February opening at the UK and Ireland box office.
Since arriving in British cinemas a week ago, the film has made £17.7m – which, according to The Guardian's Charles Gant, is more than such previous Marvel releases as Thor and Ant-Man made over their entire UK runs.
–
Source: BBC