A man has been charged with killing his girlfriend's six-month-old baby after mistaking him for a spider. Dwayne Lindsey is said to have let out a 'long dingo howl' after realising something was wrong with Chayse Dearing, who suffered severe traumatic brain and spinal chord injuries.
Lindsey, who is on trial in the Supreme Court of Victoria in Melbourne, Australia, had been alone with Chayse when he died on June 26, 2016. His mother, Michelle Dearing, had gone on a shopping trip with friends to a 24-hour supermarket at 4am on the morning of Chayse's death. Lindsey, from Melbourne, says the baby had fallen asleep on his chest and claims he jumped up in fright after mistaking the baby for a spider. He says Chayse rolled off his chest and hit his head against a heater, accidentally killing him.
But prosecutor Nicholas Papas QC has reportedly said Mr Lindsey's version of events did not match medical reports, which suggested Chayse's death was unlikely to have been accidental. Neighbour Brian Woods said – via pre-recorded evidence played to the court – that on the night of Chayse's death, he heard people next door arguing, keeping him awake for hours.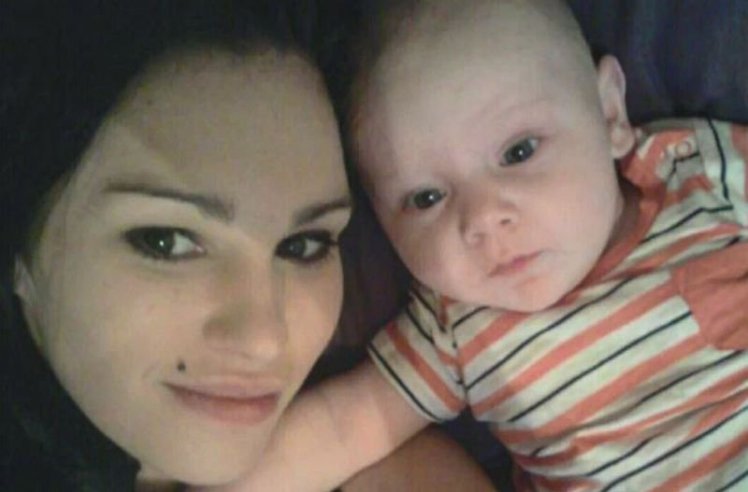 Then about 8am, he heard Lindsey trying to wake the baby. 'He kept saying "hey you". He said it about 60 times,' Mr Woods said. Lindsey let out a 'long dingo howl' when he started to 'realise there's something pretty serious with the baby', the witness added. Mr Woods said he heard swearing and Lindsey stomping his feet before calling the child's mother about 8.20am, telling her 'there's something wrong with the baby – come home'. Chayse's mother Michelle Dearing told the court yesterday that she and Lindsey, then 34, were planning to get married before the fateful night. She said Lindsey had proposed to her only nights earlier.
Another woman told the court how she'd been at Kmart with the boy's mother when Lindsey called them, saying 'Chayse wasn't breathing'. 'I heard Michelle screaming my name and I knew something was wrong,' Melissa Jones said. 'She was a mess.' She said she called triple zero and returned home with Ms Dearing and another woman to find 'medics working on Chayse'. 'Michelle collapsed in the doorway of my bedroom. She was in shock basically,' she said.
–
Source: Mirror UK