A "warped and sadistic" paedophile who blackmailed victims and shared abuse tips and images on the dark web has been jailed for 32 years.
Cambridge graduate Matthew Falder, 29, admitted 137 charges – including rape – against 46 people, some of whom were in court to see him jailed.
He coerced victims into acts including licking toilet seats and self-harming.
At Birmingham Crown Court, Judge Philip Parker QC labelled Falder an "internet highwayman" with a "lust to control".
The former geophysics lecturer at the University of Birmingham will spend a further six years on licence when he is released from prison.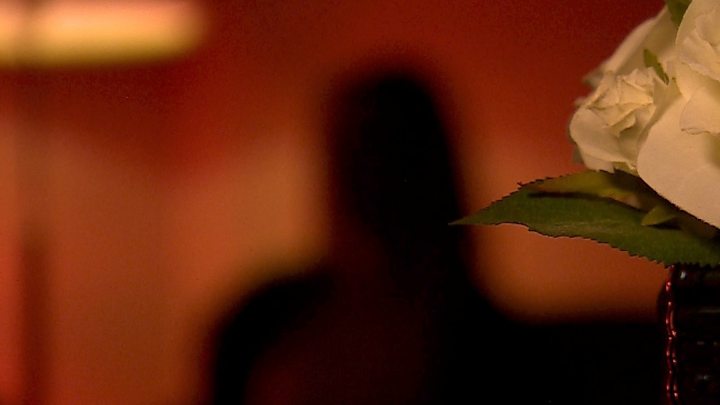 The court heard Falder, who lived in Edgbaston, had no previous convictions and excelled at school, where he was described as "one of the finest students with an international impact".
However, his offending lasted nearly 10 years and became "increasingly menacing", Judge Parker said.
Victims described how they "will never get over" what happened to them.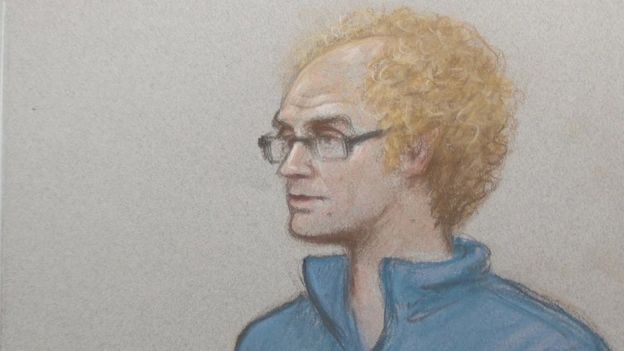 Others described how they feel "dirty, like used goods" since their interactions with Falder.
One mother, who was duped into sending Falder images of her daughter, said: "I feel as if I failed my daughter massively by being too trusting.
"That will never go away, and it is something I have to live with and struggle with the guilt for the rest of my life.
"I am carrying the weight of what happened on my shoulders daily and its been exhausting."
Phil Mackie, in court for BBC news
In 25 years as a reporter covering countless trials I have never heard evidence so sickening.
Matthew Falder never showed any emotion during the three-and-a-half days of sentencing at Birmingham Crown Court, but for the brave few victims who faced their tormentor during sentencing, it was hard to contain their tears.
Hardened investigators were also visibly upset as some of the evidence was read out. Those who suffered extreme abuse and degradation say they are still suffering the impact of what he made them do, but it's hoped that the knowledge he's behind bars will begin to ease their nightmares.
Four of Falder's victims attempted suicide.
Falder duped victims on Gumtree, then immediately moved them away from the website's servers and on to email.
This meant he could maintain anonymity to his victims, demanding increasingly depraved images.
'Lick toilet seats'
Once he had compromising images of his victims, Falder told them to send him more material or he would share images with their friends and family.
He forced victims to lick toilet seats and eat dog food and then posted the images on "hurtcore" websites, described as hidden forums on the dark web dedicated to sharing images and videos of rape, torture, paedophilia and degradation.
Some of the posts Falder made to these websites included: "Glad you are all enjoying her suffering" and "I love blackmail, especially forcing someone met online to do things they don't want to for amusement".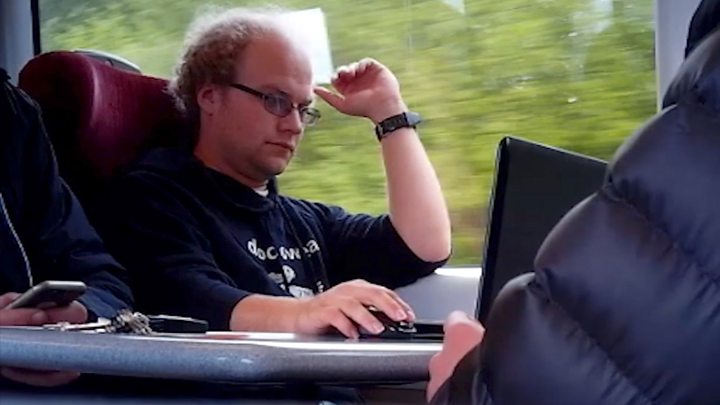 In one post, he described what he had made his victims do: "I have had a few push pins into themselves, sometimes to attach signs, and had one victim stand on them in bare feet."
The court heard how, because of the images he provided on dark web forums, he was given "VIP status" on the sites. A total of 484 images were found on Falder's computer after his arrest.
He evaded capture for so long by using heavily encrypted email addresses, which he obtained through Russian email services.
Falder was eventually caught by an international global taskforce, involving security services from Europe, the US, Australia, New Zealand and Israel.
The University of Cambridge said it was "actively pursuing" stripping Falder of his academic qualifications and could not say if that had ever happened before.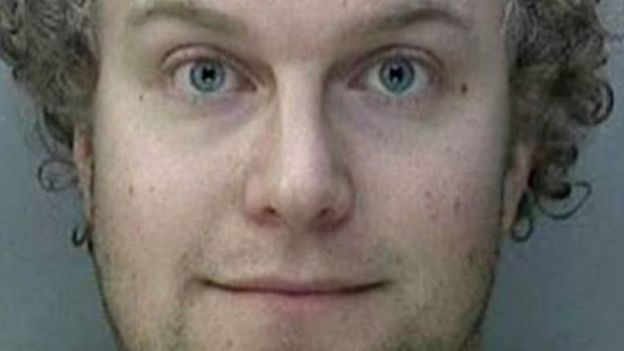 The investigation to catch him began in August 2013 when the FBI began looking into dark web paedophilia sites, identifying a user known as "Inthegarden" and passing files to the National Crime Agency (NCA).
This was the start of a four-year operation which saw law enforcement seek to identify Inthegarden, and eventually linking Falder to the username along with others "evilmind" and "666devil".
Scott Crabb, of US Homeland Security said: "There's some closure to be had with a sentence like this.
"I've just never seen anything like this, where someone is willing to go to these lengths to torment people.
"It's testament to the NCA who stuck with it for all these years, to ultimately catch him."
Investigation timeline
August 2013 – FBI begins its investigation into dark web paedophilia sites, identifying user known as Inthegarden and passing files to the NCA.
April 2015 – The NCA investigate 666devil with "daughter" icon posting on a dark web forum. Officers discover links between 666devil, evilmind and Inthegarden while seeking to "safeguard" the girl.
August 2015 – Suspect's webmail accounts are accessed, identifying the girl in his profile and further US victims. Taskforce set up between NCA, GCHQ, Homeland Security, Europol and Australian Federal Police.
March 2017 – "Person of interest" identified at an address in Birmingham.
April 2017 – Falder identified as the suspect.
June 2017 – Falder arrested while at work at the University of Birmingham. Devices seized and Edgbaston home raided. Three days of questioning reveals Falder is behind 666devil.
June to October 2017 – Falder admits to and is charged with 137 offences. A further 51 remain on file.
Will Kerr, director of vulnerabilities for the NCA, said: "At one point there were 100 investigators working on this case using the broadest range of new covert capabilities to try and identify and catch him.
"It's a bit of a watershed moment this investigation for policing."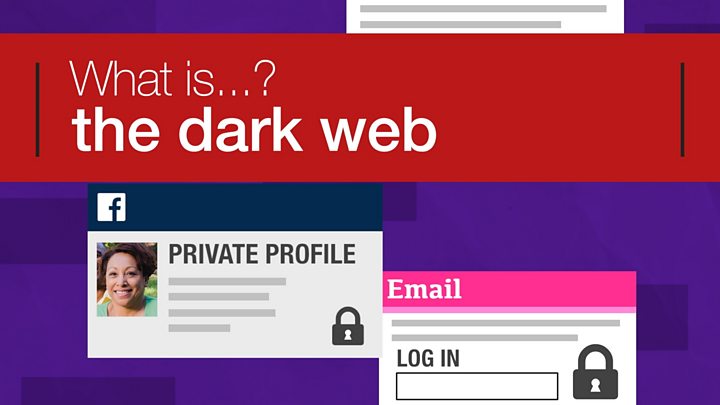 Prosecutor Ruona Iguyovwe, said: "These things are repulsive.
"The sentencing is a very strong reminder to people if they abuse children, no stone will be left unturned in finding them."
A spokesman for Gumtree said they welcomed Falder's conviction for the "appalling offences", adding the site took "the safety of our users extremely seriously."
–
Source: BBC