Hundreds of commercial drivers and consumers of petroleum products converged on the Obra Spot at the Kwame Nkrumah Interchange in Accra to protest what they describe as the persistent hikes in the prices of petroleum products.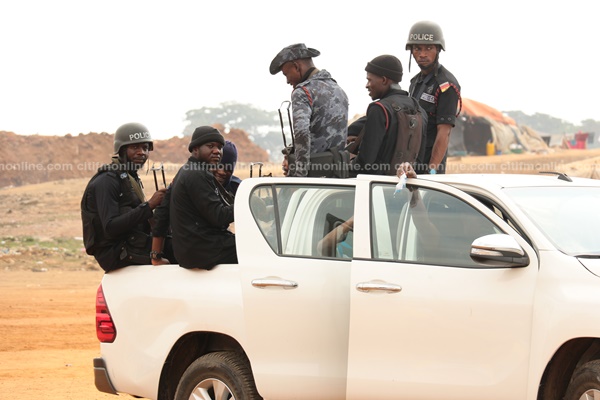 The demonstration, organized by the Chamber of Petroleum Consumers (COPEC) in collaboration with the Industrial and Commercial Workers Union (ICU), is to force the government to reduce taxes on petroleum products.
The demonstrators were adamant that the government must address their grievances.
Their placards alluded to the New Patriotic Party's promises to scrap a number of what it described as 'nuisance taxes' before coming into power.
"We have been pleading with the government for about a year now and nothing has been done about it.  so we have come here today to plead with President Nana Akufo-Addo to do something about this. he promised that this government was going to be better than the previous one and that is what we are expecting," a protestor from the Ashanti Region said.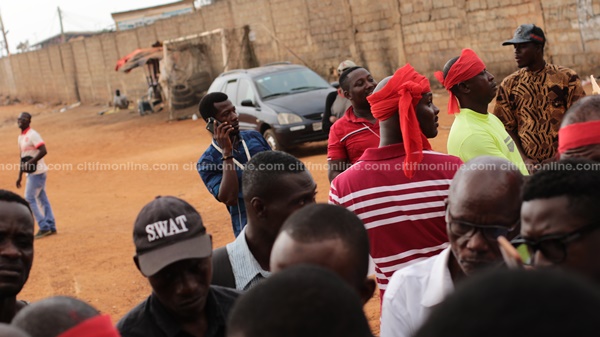 The Executive Director of COPEC, Duncan Amoah has been leading the charge in the media and he had earlier complained that "we are paying close to $5 in order to be able to get petrol to your tank. That clearly is not helping anything. We understand very well that some of the taxes were introduced as windfall taxes at the time that world market prices had dropped so low and Ghana needed a little more revenue in order to be able to cushion the world market prices that have gone down."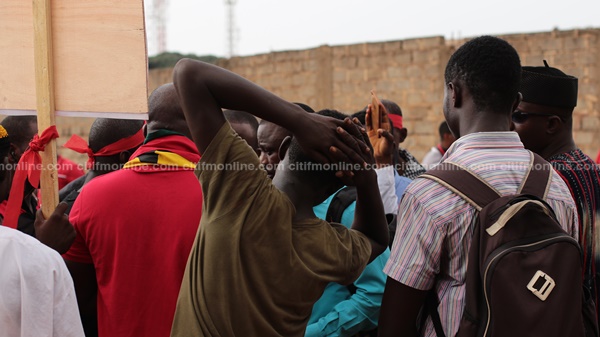 The National Petroleum Authority [NPA], has commented on the protests as being orchestrated in bad faith and ultimately misleading to the public.
The NPA, in a statement, said some interventions in the sector have seen prices rise by just between 0.66 percent and 1.08 percent
"This intervention by the government has brought down the expected increase of petrol's price for the period 1st – 15th February, 2018 from 5.06% to 2.16% and from 3.60% to 1.26% for diesel. Despite the expected increases above after the intervention, the actual price changes observed on the market at the moment range between 0.66% and 1.08%," the NPA said in a statement.
–
Photos: Roberta Edem Abbeyquaye
By: Michael Ogbodu/citifmonline.com/Ghana