Attorney-General and Minister of Justice, Gloria Akuffo has indicated that her outfit is in dire need of funds to address challenges facing regional offices under her jurisdiction.
[contextly_sidebar id="wL89Qa6sARzosJwFKUXDLw8w2UryKyTm"]According to Attorney General, these challenges include staffing and accommodation, among other things.
Touring the department's Eastern Regional Office, Ms Akuffo told Citi News her outfit is collating a report that will seek to provide remedies for these challenges across the regional offices.
"We have challenges with staffing, office space, residential accommodation, office equipment and reports and even administrative staff is a challenge but there may be slight differences in terms of priorities. What may be a real challenge in Wa, may not be a challenge at Ho so I have asked them to put together their needs in the form of a report and I am going to be collating a national report on the office of the Attorney General and its departments and agencies with the view of prioritizing them and looking for funds to begin to solve some of these problems," she said.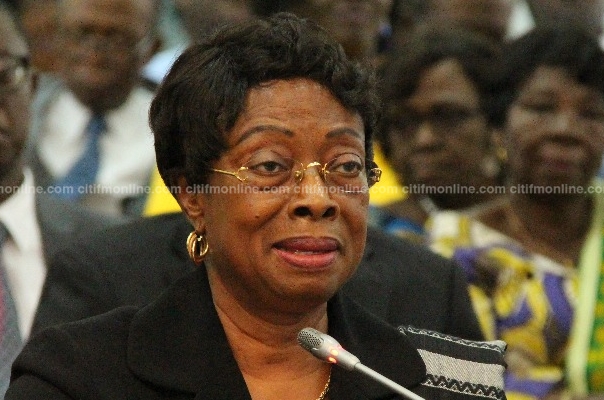 'Stop giving us scraps'
Her concerns come just weeks after the Chief Justice, Sophia Akuffo expressed her anger at successive governments for not placing priority on the judiciary in terms of funding.
Sophia Akuffo had said the adjudicatory arm of government is usually relegated to the background with considerations for funding usually being treated as an afterthought.
The Chief Justice called for adequate funding for the judiciary, given the critical role it plays in society.
Her Ladyship Sophia Akuffo made these comments at the 2018 GIMPA Law Conference held in Accra a few weeks ago.
"It is important that the financing of the judiciary should be given serious consideration. We cannot continue to be some pathetic backroom part of governance where after everything has been served out and enjoyed then we get the scraps. That cannot happen!" the Chief Justice fumed.
–
By: Marian Ansah/citifmonline.com/Ghana