Thibaut Courtois says he is "talking to Chelsea" over a new contract but admitted that he and his agent would "listen" if Real Madrid got in touch.
The 25-year-old's current deal at Stamford Bridge expires in 2019 and speculation has linked Courtois with a return to the Spanish capital, where he previously spent three years on loan at Atletico Madrid, and a move to the Bernabeu.
The Belgian has moved to clarify comments he made earlier this month when he said his "heart is in Madrid" but admitted that, while he is in discussions with Chelsea over his future, if Real Madrid contacted his agent they would listen to what the reigning European champions had to say.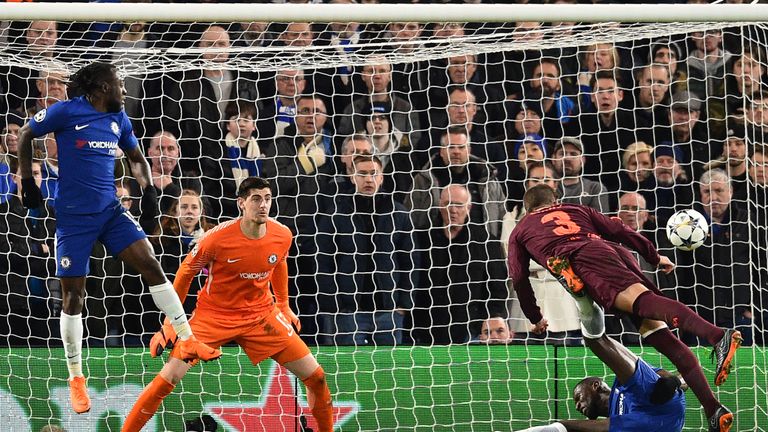 "I'm not clear about my future, what I said that my heart is in Madrid was misunderstood," Courtois said after Chelsea's 1-1 draw with Barcelona in the Champions League round of 16 on Tuesday.
"I have two children in Spain, in Madrid, and that's not easy. I have one year left [here] and I'm happy and talking to Chelsea.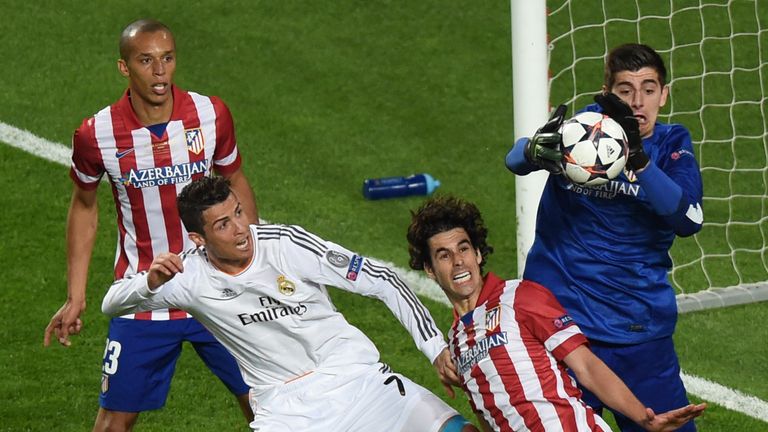 "They have bet on me from the first moment and that is not forgotten.
"I do not think [Real Madrid president] Florentino Perez calls me, he will call my agent and he will listen to him."