Nearly fifteen thousand youth from the Greater Accra Region alone have converged on the El Wak Stadium in Accra undergoing a recruitment procedure to enroll into the Ghana Immigration Service.
Generally, about 84,000 people applied to be employed across the country. But only five hundred are expected to be selected to join the Service nationwide, according to the Immigration Service.
Ghana's youth unemployment has reached alarming levels as thousands of graduates pass out from the universities each year.
Citi News' Felicia Osei reports that the applicants, made up of mostly unemployed youth are being taken through various stages including screening, body and height check.
The huge number of applicants has caused severe vehicular traffic as job seekers queue from the gates to gain entry into the stadium.
The Ghana Immigration Service on Wednesday cautioned the public to be wary of fraudsters parading themselves as officials of the Service in the ongoing recruitment exercise.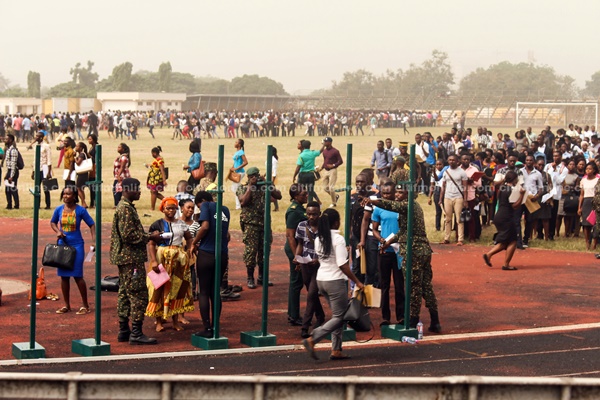 The Service said the deadline for the submission of applications online for recruitment has passed.
The Head of Public Affairs at the Immigration Service, Superintendent Michael Amoako-Attah, said some people are trying to take advantage of the ongoing process in order to defraud unsuspecting applicants.
According to him, the Service is no longer accepting applications, hence persons who attempt to sell application vouchers should be reported to the law enforcement agencies.
The Immigration Service's decision to automate the recruitment process was anchored on the relative success of the process used in recent police and fire service recruitment exercises.
The use of the online portals and e-vouchers was to make the process more transparent and discourage the payment of bribes and the use of middlemen who defraud potential recruits.
And according to Superintendent Amoako-Attah, the process has been very secure, with applicants given unique numbers by which they could be tracked and communicated with.
"For those who are qualified, we have their numbers. We have a unique ID number for each qualified applicant. So from the first day they enrolled onto our database, we've been communicating with them, and they know the source of our information."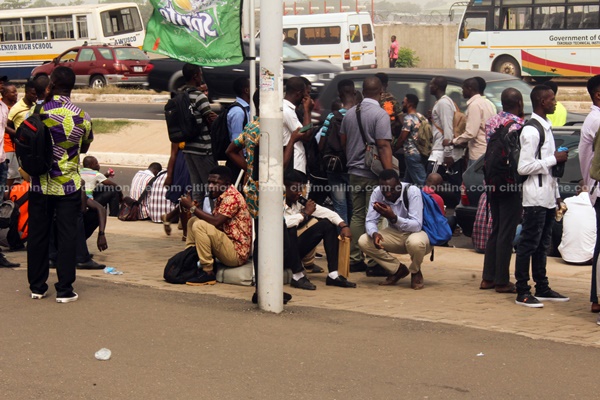 The recruitment exercises in the various security agencies in the country have traditionally been fraught with challenges, particularly the activities of fraudsters who target potential recruits.
However, in recent times, the agencies have attempted to address these challenges by taking their processes online.
–
By: Ebenezer Afanyi Dadzie/citifmonline.com/Ghana