The Deputy Minister for Sanitation and Water Resources, Michael Gyato, has toured the areas earmarked for the Greater Accra Metropolitan Assembly Water and Sanitation project.
The minister visited the homes of beneficiaries of the project in the Ga South Municipal Assembly area yesterday (Thursday).
He interacted with some of these beneficiaries on how the affordable toilet facilities have benefitted them and improved the sanitation situation in their communities.
One of the beneficiaries said, "the affordable toilet facility is such a relief. We no longer go through the frustrations we used to encounter just to answer to nature's call. The only challenge is that we don't have constant running water for flushing the toilets. But overall I would encourage everyone in the area to get one for themselves too"
The Minister, responding to the water concerns some of these beneficiaries raised said: 'We want to assure them that government is doing everything to make sure we extend the facility. Now at least we have some capacity, all we need to do is to extend the water system so that it gets to households."
"Be that as it may, this is better than queuing all day and night with our women being exposed to all the risks [of using the public toilet]."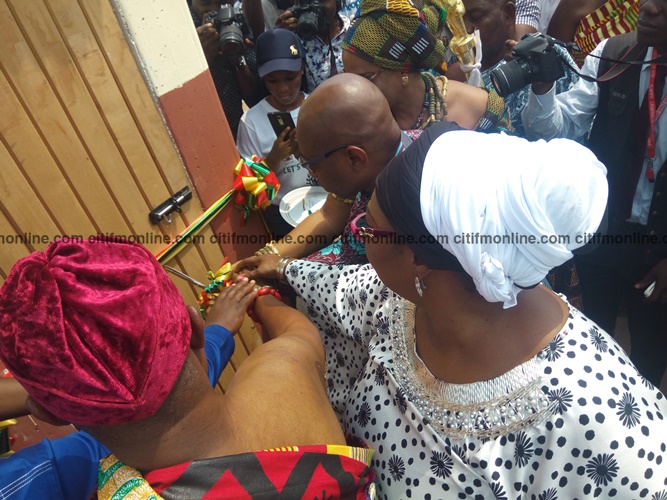 He added that for public schools along the GAMA area, 260 institutional facilities would be built so that the students in these establishments can benefit as well.
Background
The GAMA Sanitation and water project is a $150 million endeavour sponsored by the World Bank in collaboration with the Ministry of Sanitation and Water Resources to help lower income level communities have access to affordable toilet and water facilities.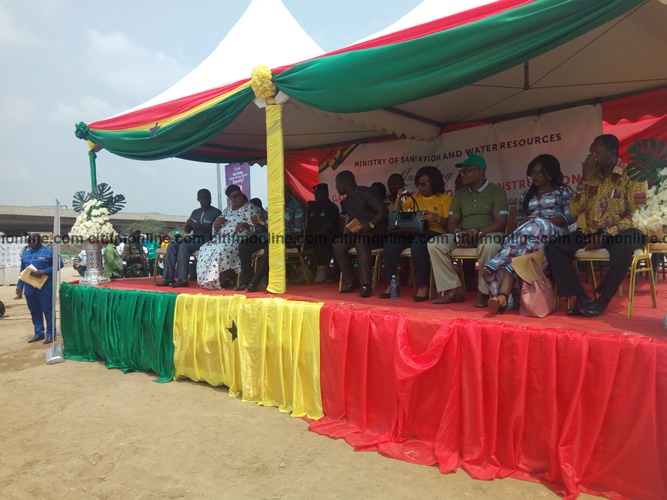 Rates for toilets
Beneficiary households would be expected to pay GHc 1, 100 for a complete facility which includes the structure, a toilet seat, a wash hand basin and a bio-digester.
For those with already existing structures the package would cost GHc 600, and if one required just the bio-digester, GHc 500.
–
By: Michael Ogbodu/citifmonline.com/Ghana