The Majority Leader in Parliament, Osei Kyei Mensah-Bonsu, has suggested that the Minority's calls for full disclosure of the medical condition of the Vice President, Dr. Mahamudu Bawumia, are hypocritical.
Osei Kyei-Mensah-Bonsu also described the calls as "preposterous".
[contextly_sidebar id="SKaqdhk8WoNKWENXS7ZkgNzftTeTXyRj"]He explained that, similar calls had been made to the government which had been in place during the tenure of the late President John Evans Atta Mills, prior to his death in 2012.
He recalled that those requests were rebuffed by state officials, and so it was surprising that the opposition is insistent on being given full details of the current status of the Vice President.
"For now, I think it's most preposterous for anybody to say that let's demand the report, what report? The report, based on suspicion?" he said.
"This is the same call that I made of late president Mills. Those who to this day are resisting it, are the same people who are now saying this"
Dr Mahamudu Bawumia left Ghana for the United Kingdom (UK) on medical leave last Friday, on the advice of his Ghanaian doctors after taking ill.
It is as yet unclear what ailment the Vice President is suffering from.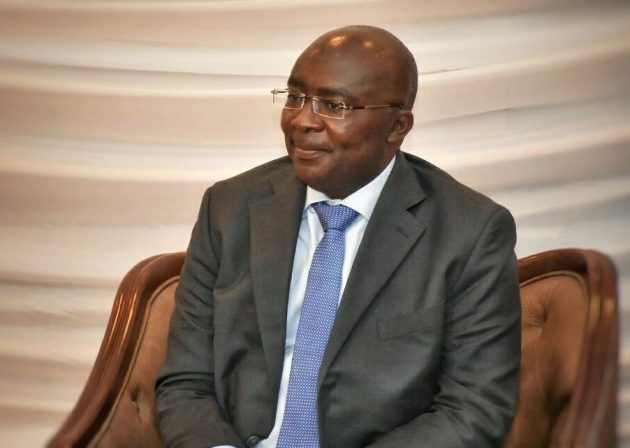 A statement from the Presidency, signed by the Chief of Staff, Akosua Frema Osei-Opare said "the Vice President of the Republic, Alhaji Dr Mahamudu Bawumia, on Friday, 19th January 2018, left Ghana for the United Kingdom for medical leave, on the advice of his doctors."
"The Minister for Information, Mustapha Hamid has assured Ghanaians that the Vice President, Dr Mahamudu Bawumia, will soon return to the country after leaving on Friday for the United Kingdom on medical leave. accompanied by the 2nd Lady, Hajia Samira Bawumia," the statement added.
Two days after his departure, the Minority in Parliament on Sunday registered its displeasure over the apparent lack of communication from the government on the health status of the Vice President.
Following the swearing in of the Prof. Oquaye as the acting president in the absence of both Nana Akufo-Addo and Dr Bawumia, the Minority leader,  Haruna Idrissu said the governments' handling of this "sensitive matter" was not the best.
"Mr Speaker, we are not happy with government communicators at the office of the Presidency. Mr Speaker, it is a sensitive matter. I could be ill myself, but Mr Speaker, they should communicate well. I have sighted a letter where they say he is on Medical leave. What medical leave? Words matter," he said.
–
By: Farida Yusif/citifmonline.com/Ghana