The Northern Regional Minister, Salifu Saeed has tasked law enforcement agencies in the region to intensify their surveillance efforts and clamp down on the activities of arms smugglers.
He attributed recent killings in some parts of the region, including Kalampor and Najong Number 1 in the East Gonja and Bunkprugu/Yunyoo districts respectively, to the proliferation of unlicensed weapons which the police administration has revealed, is on the rise.
[contextly_sidebar id="WRkLGIf9X2JAwLN35BChRTVGOnnVlvV3″]Salifu Saeed gave the order when he led members of the Regional Security  Council (REGSEC), to the troubled Kalampor community where six persons, including three children, were killed by unknown assailants.
He condemned the recent killings and called for a ceasefire and the reinforcement of security personnel in all the identified hotspots.
Mr. Saeed, who doubles as the REGSEC Chairman consoled the bereaved families at Kalampor and reassured them of improved security.
The team inspected the homes and other valuables that had been destroyed by the unknown assailants, whose motive is suspected to be linked to a chieftaincy dispute in the area.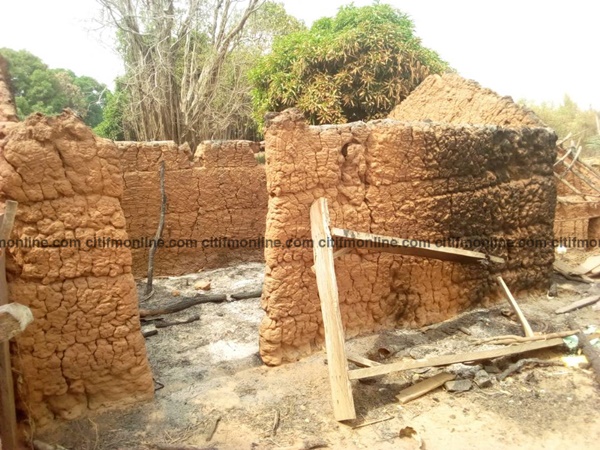 An opinion leader in the Kalampor community, Dramani Majeed, told the REGSEC members that the assailants stormed the area and sporadically shot into a number of houses.
"The perpetrators raided the community at about 5:10am on the day of the incident after they observed their dawn prayers. After the prayers I had a discussion with my uncle in the house and about time they realized a gunshot aimed at them and disclosed further that the bullet had hit his uncle and thereby he rushed to his room."
He narrated further that, "After the first shot, there was continuous firing and one of his brothers also heard it and started moving towards his house and it was there a second person was shot dead. He added the perpetrators were firing all over the community."
"It was there I decided to hide through the window and it was there I saw some of the attackers. They were in war dress and I saw one of them in police uniform but actually I can't identify him. There were other two people among the attackers I identified; they were Mahamudu from Kafaba and Sulemana. In fact, the people were many and they were just shooting and in the process they set these houses ablaze," he stated.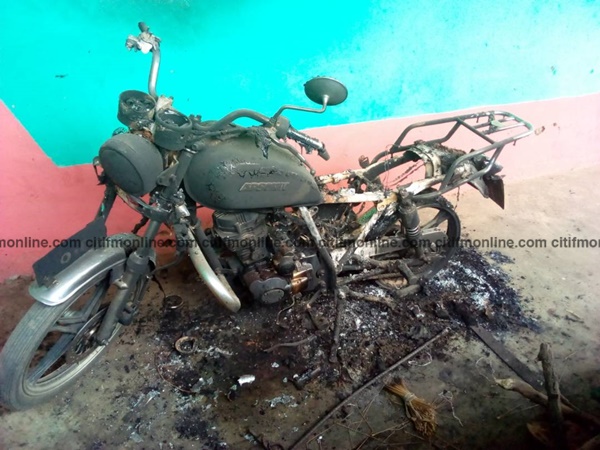 The REGSEC also visited the Kafaba community where the chief, Kafabawura Seidu Yahaya Nyosumu V rejected claims that the assailants were from the area.
"There are 10 communities under my jurisdiction and therefore it will be difficult to determine which individuals went to attack the people of Kalampor," he said.
Kafabawura Seidu Yahaya accused the people of Kalampor of attacking the Kafaba community in 2016.
–
By: Abdul Karim Naatogmah/citifmonline.com/Ghana