The police administration is confident it will have a strong case enough to put before court the Lebanese boss suspected to have raped his Ghanaian house help at his home in Accra.
"We still have more time for us to be able to work within the limit that we have or the hours of detention to be able to prosecute him or to be able to put all our facts together and put him before a court," the Public Relations Officer at the Accra Regional Police Command, ASP Effia Tenge said on Eyewitness News.
[contextly_sidebar id="7OgF0d6ymUV7R6bWD7G9O9VsCi73IOkS"]Even if a strong case is not put together before then, ASP Tenge said the police could "plead with the court to remand him so we can do further investigations if by that time we have not been able to gather what we are looking for."
According to ASP Tenge, the suspect, still unnamed, has so far denied the allegations against him.
Probe into misconduct
As the rape case has unraveled, the issue of suspected police misconduct has come up for discussion.
Initial reports indicated that when the case was reported to the Airport Police, the officer on duty is reported to have accompanied the victim to the Airport Hills residence of the suspect, supervised the packing of her belongings, and only ensured her November salary of Ghc350 was paid her without any arrest being effected.
ASP Tenge said investigations were also being carried out into the suspicions of misconduct and negligence "whatever it is that we find out, or we believed due process was not followed, those ones will be handled internally."
But shedding some light on the victim's first visit to the police where an assault complaint was made, she noted that "to her [the rape victim], she didn't even want to pursue it."
"All that she wanted was the assistance of the police to be able to accompany to her to her boss' house so she collects her belongings so that is what the police did. She also demanded that she has worked in that house for the period of a month and therefore, she has the right to collect her monthly salary."
No complaints were made of previous rape and the issue of rape had not even come in the reports, ASP Tenge added.
Background
The victim in this rape and assault case, who speaks only Ewe and French, said the suspect beat her after his apparent displeasure with the coffee she had prepared for him.
Following the incident, he dragged her to a bedroom and raped her, according to the victim, who spoke to Citi News at the police station.
She said he slapped her twice in her face, finally overpowered her and dragged her to his bedroom to rape her.
She had also told the Daily Graphic newspaper that she is consistently harassed for sex by her boss anytime his wife was not at home.
Former AG to serve as victim's lawyer
Ghana's former Attorney General, Marietta Brew Appiah-Oppong, has stepped in to serve as the lawyer of the victim.
Mrs. Appiah-Oppong told Citi News she was keenly following the case and expressed some satisfaction with the course of the investigations so far, and said she will ensure justice is served.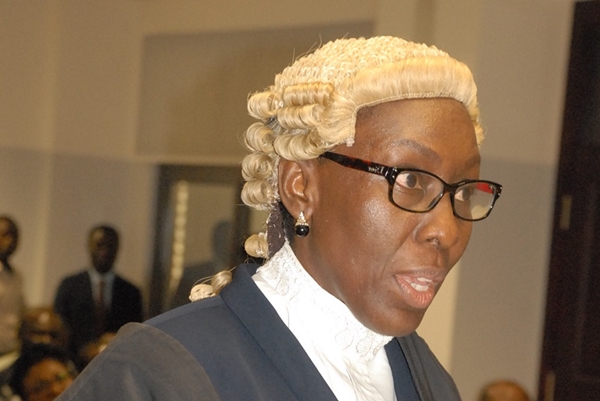 "We are fortunate to have caught this one early so that the investigation can be done properly. Very often, by the time we become aware of a situation like this, time has elapsed, evidence is lost and it becomes very difficult to follow up on it. That is why we are very keen to follow up on this one to make sure that the proper investigation and proper prosecution is also done," Mrs. Appiah-Oppong said.
–
By: Delali Adogla-Bessa/citifmonline.com/Ghana