A Professor of Public Health, Irene Agyapong is calling for public education on influenza, following the deadly outbreak of H1N1 at Kumasi Academy in the Ashanti Region.
According to her, the public education will help calm the fears of the persons who had become alarmed over the number of student deaths recorded at the school due to the viral infection.
[contextly_sidebar id="M4DCbYN2sTZGWedYvDexFG3SHuuQesQg"]Speaking to Citi News, she explained that when the public is better informed about the condition, they can effectively protect themselves from being infected.
"We need to put messages out there because there is still work to be done now that we have identified that there is an H1N1 outbreak. People need to be educated about hand-washing, about covering their mouth and nose when sneezing, and avoiding crowded places when you have symptoms "she said.
Prof. Irene Agyapong further commended the regional health directorate for their swift response to the situation at the school.
"I think they have done what they should do, they quickly put a team together, they establish there is an outbreak, they have verified the diagnoses and in a few days they have come out to confirm it is H1N1," she noted.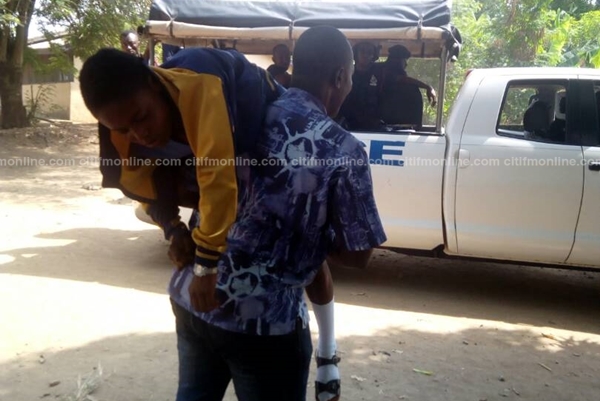 It emerged on Thursday that out of the 19 samples sent to the Noguchi Memorial Institute from the Kumasi Academy in the Ashanti Region, 12 tested positive for influenza type A.
The Health Minister, Kwaku Agyeman Manu who made the announcement said reports on further tests received confirmed Influenza type-A H1N1 2009 [Otherwise known as Swine Flu], pandemic strain.
The tests became necessary following what many have called mysterious deaths involving four students of the school in the past week.
Four other students had died earlier in 2017, bringing the total number of deaths to eight students.
Officials from the Ghana Health Service had previously ruled meningitis out in the recent deaths and noted that a bacterial infection was more likely.
The whole student population has been administered with antibiotics as part of a prophylaxis.
There are three types of seasonal influenza viruses, types A, B, and C, but only influenza type A viruses are known to have caused pandemics.
Some symptoms of the disease include; sudden onset of fever, cough, headaches, muscle and joint pain, severe malaise, sore throat and a runny nose.
–
By: Farida Yusif/citifmonline.com/Ghana