The Health Ministry has disclosed that the despite the completion of the first phase of the 597-bed capacity University of Ghana Medical Centre, it has not been operational because the facility has not been officially handed over to the Ministry.
The facility has not been operational since its completion in November 2016, however, there are reports of disagreements over the legitimate manager of the facility – whether it should be managed by the Health Ministry or the University of Ghana.
[contextly_sidebar id="mfmTla9OSvIT7NZAflchsX7e6u7uxY7A"]In 2012, government signed a contract with Messrs Engineering and Development Consultant (EDC) of Israel to build the first phase of the facility, and hand it over to the university.
The university designated 400 acres of land for the entire project.
Sources close to the development told Citi News that, another agreement was subsequently signed between the Ministry of Health and the University of Ghana in 2015, which gave ownership of the $217 million facility to the university.
The phase one of the project was inaugurated by former President, John Dramani Mahama on January 6, 2017, and charged his successor Nana Akufo-Addo to work hard to ensure the facility is made fully operational soon.
However, the facility is wasting away over ten months since its inauguration.
Health Ministry's contradictory clarification  
Speaking to the issue on the Citi Breakfast Show on Monday, the Head of Communications at the Health Ministry, Robert Cudjoe, gave contradictory responses on why the facility is not functioning.
Whereas he rejected claims of a standoff between the Health Ministry and the University of Ghana, Mr. Cudjoe later alluded to that fact, following intense probe by show host, Bernard Koku Avle.
"That is not part of the reason, I haven't seen any power struggle, only that we want to streamline the way the management of the hospital will go on," he said.
But when probed further, Mr. Cudjoe said: "go to Legon and ask whether it [the Medical Centre] has been handed over to the Ministry. Go and ask them. It was handed over to the Ministry or who?"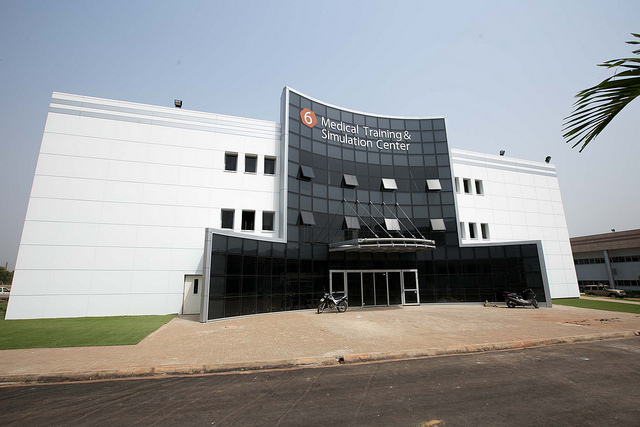 "There is no power struggle; the Minister just wants to tread cautiously to make sure that all things that need to be put in place could be in place."
"I don't think that all the equipment have been fixed now – there are other things that need to be done, but at least, where ever it has gotten to, it can open for public use. And like I said, measures are far advanced to ensure that it's opened to the public…even if it takes government a full year to get this hospital functional, I don't think anybody should be worried too much," Mr. Cudjoe noted.
–
By: Godwin Akweiteh Allotey/citifmonline.com/Ghana
Follow @AlloteyGodwin