The 2018 budget as presented by the Finance Minister, Ken Ofori Atta before Parliament on Wednesday, 15th November, 2017, indicated a significant cut in budgetary allocation to some Ministries compared to what was allocated them in the 2017 budget.
The Roads and Highways ministry had its budget slashed by at least 80% from GHS444 million to GHS77 million.
The Youth and Sports Ministries also had its budget cut by about 20% from GHS47 million to GHS33 million.
Ministries such as the Gender, Children and Social Protection, Food and Agriculture, as well as Communications, also saw a cut in their allocation for 2018.
Other Ministries, however experienced an increase in their allocation.
They include the Education, Aviation, Defence and the Employment and Labour Relations Ministries.
The infographic below highlights the changes between the 2017 and 2018 budgetary allocations.
NB: The ministries are grouped into sectors; Social, Infrastructure, Economic and Public safety.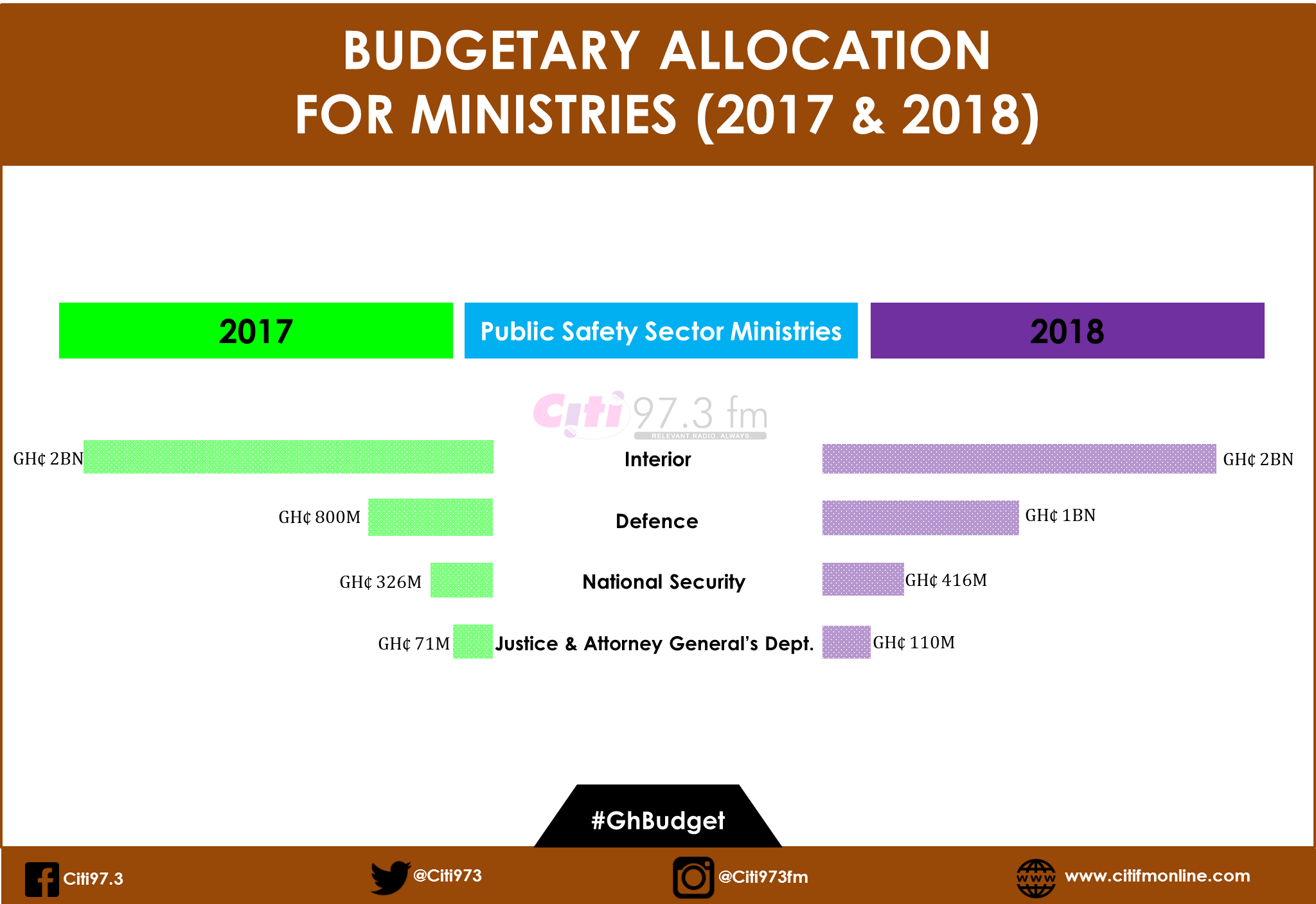 –
By: Jonas Nyabor/citifmonline.com/Ghana