Government has announced an extension of the ban on all forms of small scale mining in the country by three months.
The Lands and Natural resources, John Peter Amewu, who made the announcement today, Friday, said the ban is expected to be lifted by January 2018.
The extension comes not long after some small scale miners in the Ashanti Region, embarked on a demonstration to demand an end to it, saying it was having an impact on their livelihood.
"There is an extension for three months, and the Association has been informed. The people we are dealing with are aware. The ban has been extended. This was supposed to end somewhere in October," he added.
The government earlier in 2017 imposed a six-month ban on small-scale mining as part of efforts to end illegal mining and its related activities, which adversely affected the environment, particularly water bodies and forest reserves.
The sector minister, John Peter Amewu, during a tour of some reclamation projects at Kyebi in the Eastern Region, said government has set up a committee to monitor development in the sector before the its five-year Multilateral Mining Integrated Project (MMIP) would be implemented.
"Just yesterday [Thursday], cabinet has given approval for the multi-sectorial mining integrated project. But as you may know, there is an adhoc committee in place that is doing some exercise. Immediately the committee finishes its work we will roll out the MMP project. I'm expecting it to commence maybe in February because we expect the ban to continue for the next three months. And when the ban is finally lifted, then the MMIP will be rolled on which there will be more sustainable approach," he added.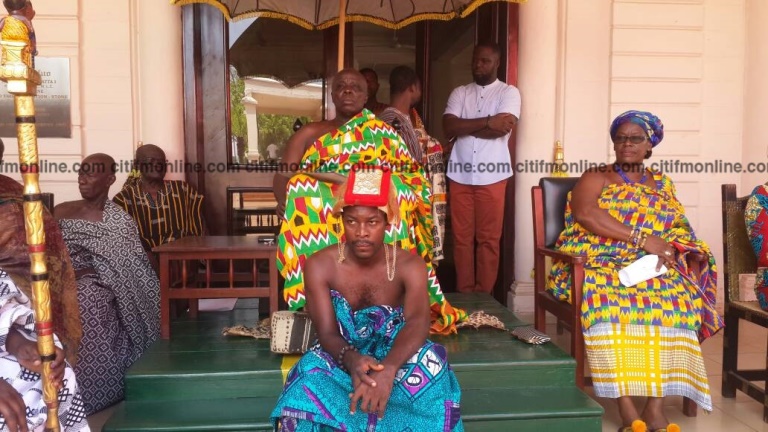 Government had earlier in August tasked a joint military and police task-force code-named Operation Vanguard, to enforce the ban on illegal mining.
So far, the team has been able to arrest over  nearly 500 people some of who are facing prosecution in different parts of the country.
In some cases, seized mining equipment have been seized and destroyed from various mining sites.
–
By: Kojo Agyeman/citifmonline.com/Ghana