Retired diplomat and once secretary to Dr. Kwame Nkrumah, K.B. Asante, has said the pledge by Ghana's High Commissioner to South Africa, George Ayisi Boateng, to prioritize the welfare of New Patriotic Party members in his dealings "doesn't make sense".
Comments like that put the country on the verge of "rot", he asserted on the Citi Breakfast Show.
[contextly_sidebar id="qPzSitbqxMyPOgWYeVhlgkm1t7ufRA0s"]Mr. Asante stated that, "no Ghanaian is more Ghanaian than another. We are all Ghanaians… all that the High Commissioner is saying is that, with all due respect, it doesn't make sense. He is there for all Ghanaians."
The diplomat, while addressing members of the Tertiary Students' Confederacy Network  (TESCON) in the Ashanti Region over the weekend, said his first priority is to members of the party, and that if he had his own way, members of TESCON will be prioritized for various jobs.
[contextly_sidebar id="WOwRPmSAZ1zF4NFSXGfccfB4EnzotbRS"]Mr. Boateng said he considers NPP members as more Ghanaian than others.
"…this government is doing its best to create job opportunities and me for instance, I told my people over there [that], it is because of NPP that I'm here, so the NPP man is my priority. I told them when NDC was in power it was Kwesi Ahwoi who was there, now we are in power, so Ayisi-Boateng is here with you. My topmost priority is the problems of an NPP person before any other Ghanaian, take it or leave it," he said.
Ayisi Boateng can change
Although Mr. Ayisi Boateng's comments have been met with outrage and calls for his sacking, the retired diplomat said there was still room for reform for the embattled South African High Commissioner.
"If I am in charge, I will move him from South Africa and perhaps send him to another place and warn him. If he doesn't change, I will get rid of him."
Training for envoys
Stopping short of calling this a second chance for the embattled envoy, he suggested that, Mr. Ayisi Boateng may have also lacked the required training leading to his comments.
"When I was appointed an envoy, I was then a schoolmaster in Achimota School, and I was sent to Turkey to learn. Ten of us were selected and we were all given that sort of training… since then, we are supposed to train them, but I don't think we do, so part of the fault is the government or those who send them."
"That is why I say he may not know so we should send him to another place and hopefully, he would learn. If we change all the High Commissioners and representatives for faux pas, we won't have any… He deserves to learn. He has made his faux pas. He can go somewhere else for a time, and we will watch him and if he is sensible, he will learn."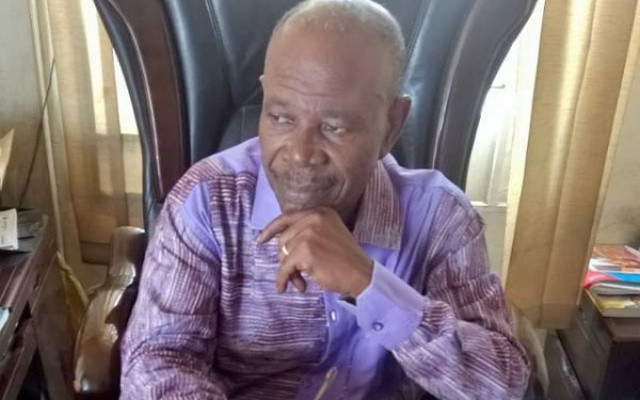 No remorse
Despite the widespread condemnation, there has been no remorse from Mr. Ayisi Boateng, who insisted that there was nothing wrong with putting his party people first.
Speaking on Kumasi-based Abusua FM on Tuesday, he said: "I didn't speak evil at all… When you have a large family but you first make your wife and children eat first before others, what is wrong with that? I am not divisive. E.T Mensah is my senior colleague, when he came to South Africa, find out what I did for him. I have not said anything bad, I stand by my words."
–
By: Delali Adogla-Bessa/citifmonline.com/Ghana