Chief Executive of the Asokore Mampong Municipal Assembly (AMMA) in the Ashanti Region, has indicated that, his office will ensure by-laws are enforced and implemented effectively.
This according to Alhaji Alidu Seidu, will address issues of indiscipline and make the governing of the municipality easier.
He cited the roaming of stray cattle on the streets of the area, insanitary conditions in some areas of the municipality, and the blocking of major streets for social events without permits as issues that need to be addressed with the strict enforcement of by-laws.
Alhaji Seidu made the remarks at a Town Hall meeting of the Asokore Mampong Municipal Assembly (AMMA), where stakeholders including staff members, departmental heads of the Assembly as well as traditional and religious leaders within the municipality attended.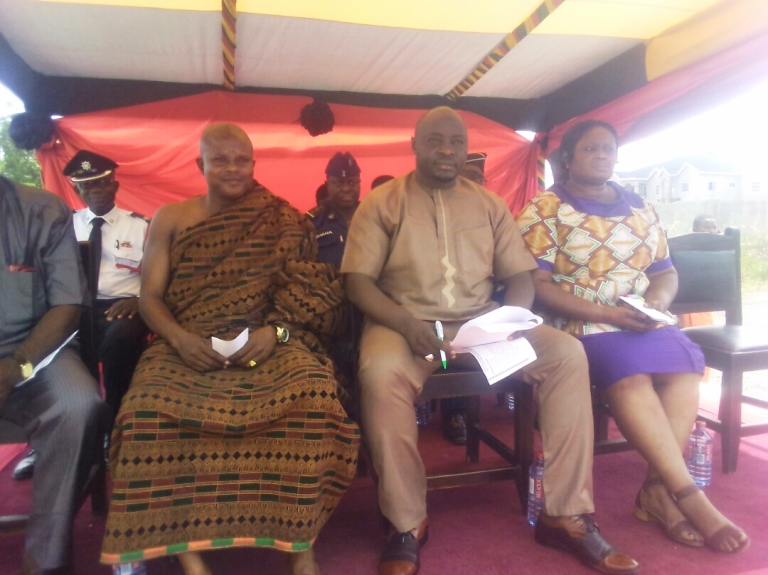 The Asokore Mampong MCE touched on key areas of development including Education, Heath, Roads, Economy and Security, and has pledged to improve on them.
He maintained that the absence of by-laws and the failure of their enforcement will continue to pose threats to the development of the Assembly.
"At all times, you should have punitive measures to the actions of people and it is through by-laws that you have punitive measures for wrongdoers. In the absence of these laws how do we even take on persons who flout the laws? So it is a threat to the Assembly's development" he said.
He assured that efforts are far advanced by the Assembly to establish such by-laws and also see to their enforcement.
He also further assured that the Asokore Mampong Municipality as an urban area will see major boost in infrastructural development which will effectively contribute to the socio-economic growth of the municipality.
He said the Assembly was engaging with chiefs in the area to put up an ultra-modern market facility at Parkoso.
The market he revealed, will contain an abattoir which will save the over 100 young men from the municipality who go to the Kumasi abattoir every day to ply their trade.
He called on all stakeholders to support the Assembly in its developmental agenda since the progress of the municipality was a shared responsibility.
–
By: Hafiz Tijani/citifmonline.com/Ghana