The opening of State Transport Corporation's (STC) new branch at Asafo Market in Kumasi in the Ashanti Region, has been suspended after some officials of the private VIP bus transport service, denied officials of STC access to the area.
Some officials of STC had visited the Asafo Market terminal to launch the Corporation's new terminal, but the unexpected happened when some officials of VIP denied the officials access to the venue.
Reports indicate that, managers of the VIP buses had also blocked the main entrance to Asafo Market, bringing commercial activities to a halt.
Speaking on the Citi Breakfast Show, the Deputy Managing Director for STC, Sintim Aboagye, said: "We are here at the Asafo market terminal in our bid to re-brand, recapture and re-position our  brand. One of our strategic positions is to bring transport to the doorstep of the private users and we thought it wise to secure a spot at Asafo VIP near VIP station so in our attempt to launch the station this morning, we came here and realized VIP had virtually blocked us with about three of their buses, denying us access to the place that we legally acquired to carry out operations."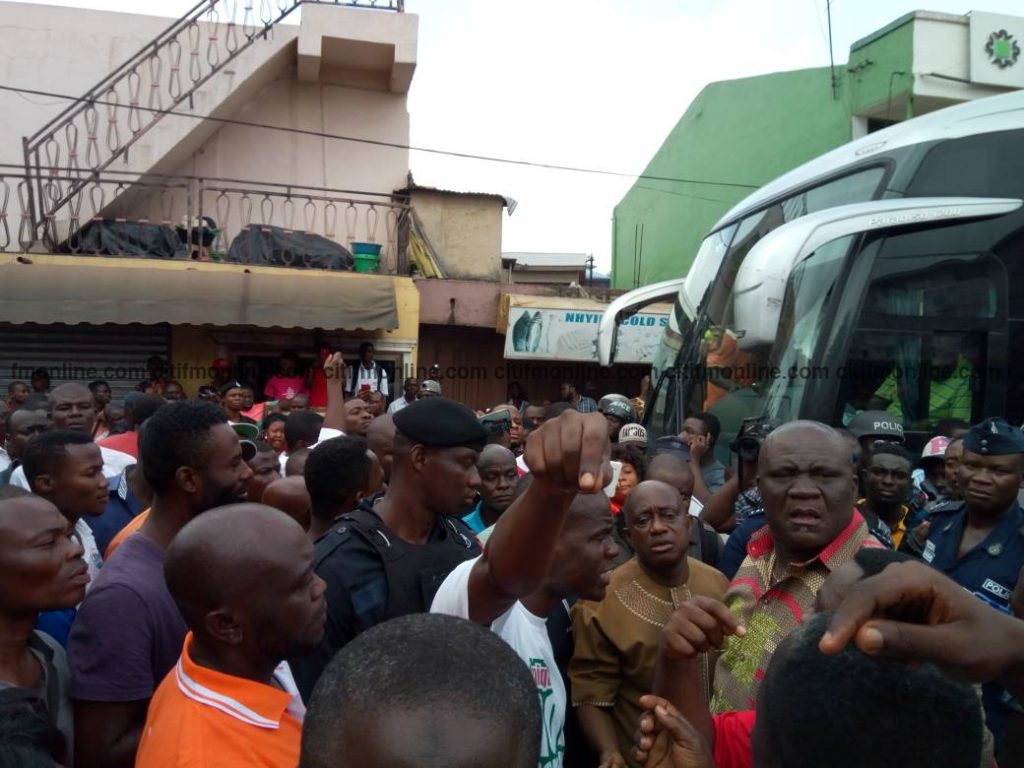 He wondered why VIP carried out such a move when they had met all legal requirements to undertake their activities there.
"The place does not belong to STC. The place belongs to the Kokofu branch of GPRTU. They had a 25-year  permit and they have exhausted only one year, so they have about 24 years outstanding. We have entered into the tenancy agreement with them and we have acquired the necessary legal documentation from KMA to protect us and everything that has to be done to allow us to start our operations has been done."Mr. Aboagye believes that the VIP operators are only resisting because they are scared of competition.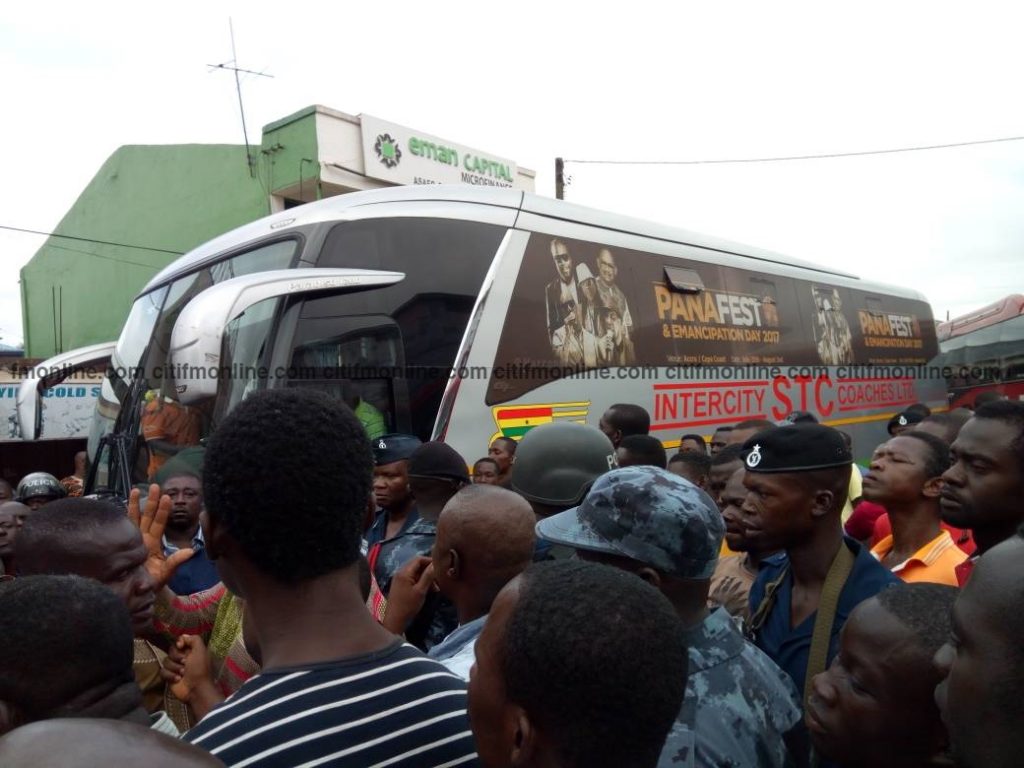 "They see us a competition that will give them a run for their money so they want to stop us."
STC, the once vibrant state transport company which nearly collapsed, is up on its feet again in a massive re-branding offering better services.
STC failed to consult other GPRTU branches 
But the Director of Finance for VIP, Prof. Lukmond Owusu Ansah, explained that his outfit staged the protest to oppose some GPRTU officials' decision to give out part of its land to STC without the consent of other branches of GPRTU.
"This issue came up and there was a little bit of violence here and we told them and the matter was taken to Manhyia …They were told that the whole place was acquired by GPRTU and it was demarcated for the various branches… We have about 21 branches there and it is the property of GPRTU … One or two executives cannot sell the property of GPRTU to STC.
"It is the whole 21 union members who are just contesting that it is constitutionally wrong…We are only saying that STC cannot occupy GPRTU'S land. It is not a property of Kokofu Union. It is a property of GPRTU as a whole" he insisted.
He also denied suggestions that they VIP transport operators, are only resisting STC because they are scared of competition.
–
By: Marian Ansah/citifmonline.com/Ghana
Follow @EfeAnsah