The United States Embassy in Ghana has welcomed back the 2017 Mandela Washington Fellows with a workshop and a cocktail reception.
The Fellows interacted with Ambassador Robert Jackson, and shared amazing stories of their experiences, lessons acquired and skills gained.
Ambassador Jackson said the US government was looking forward with great expectation to see how the fellows will put the skills gained to good use to the benefit of Ghana.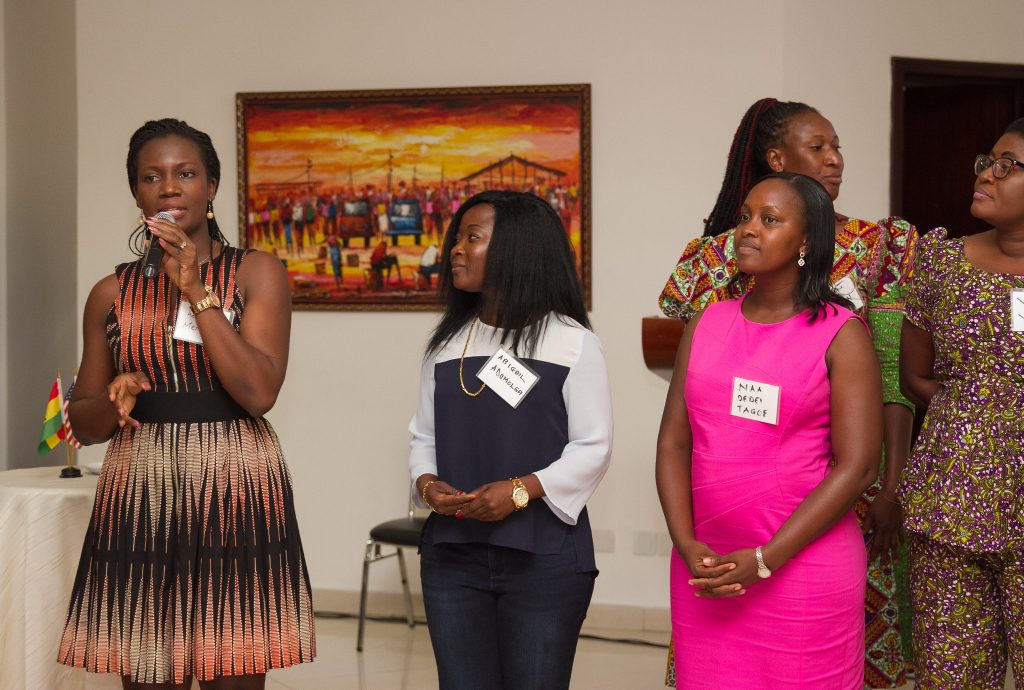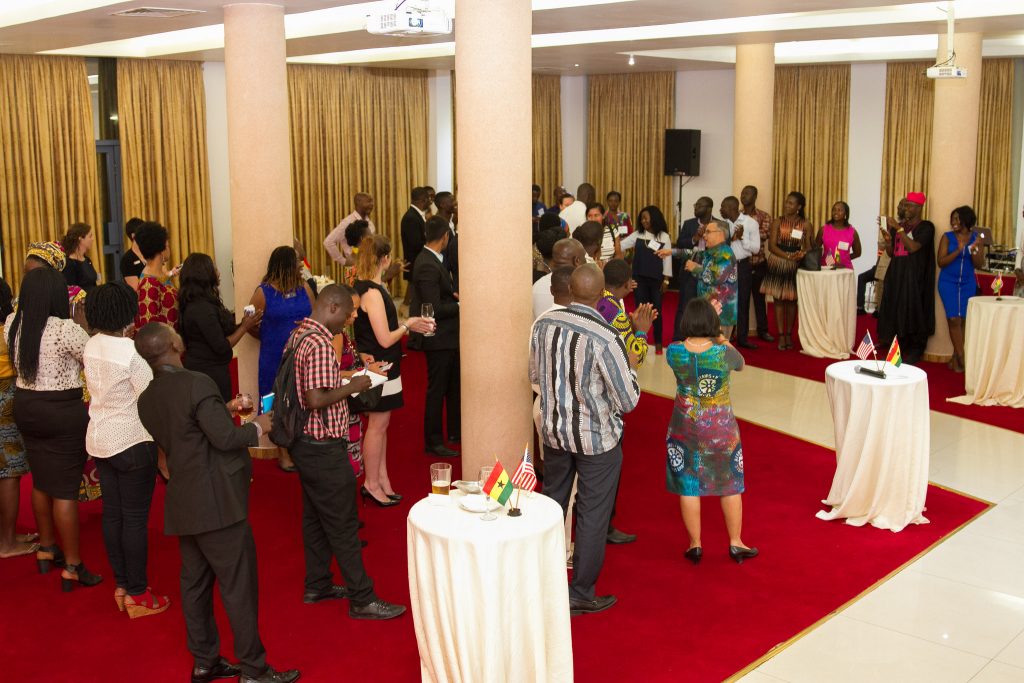 Speaking to citifmonline.com, one of the fellows, Philip Osei Bonsu, thanked the Embassy, and said he was convinced that his colleagues will put to good use the skills gained for Ghana's benefit.
In attendance were staff of the US Embassy, including Sophia Bosompem, Cultural Affairs Specialist, Sarah Shabbir, Cultural Attaché, Rukmini Essel, Alumni Coordinator, Roberto Quiroz, Public Affairs Director, US Embassy Ghana.
Ghana's Deputy Minister for Communications, Vincent Odotei-Sowah, representing the government, thanked the US government for its commitment towards nurturing Ghana's human resource, which will essentially accelerate the country's development, as the beneficiaries of the project contribute their quota to nation building.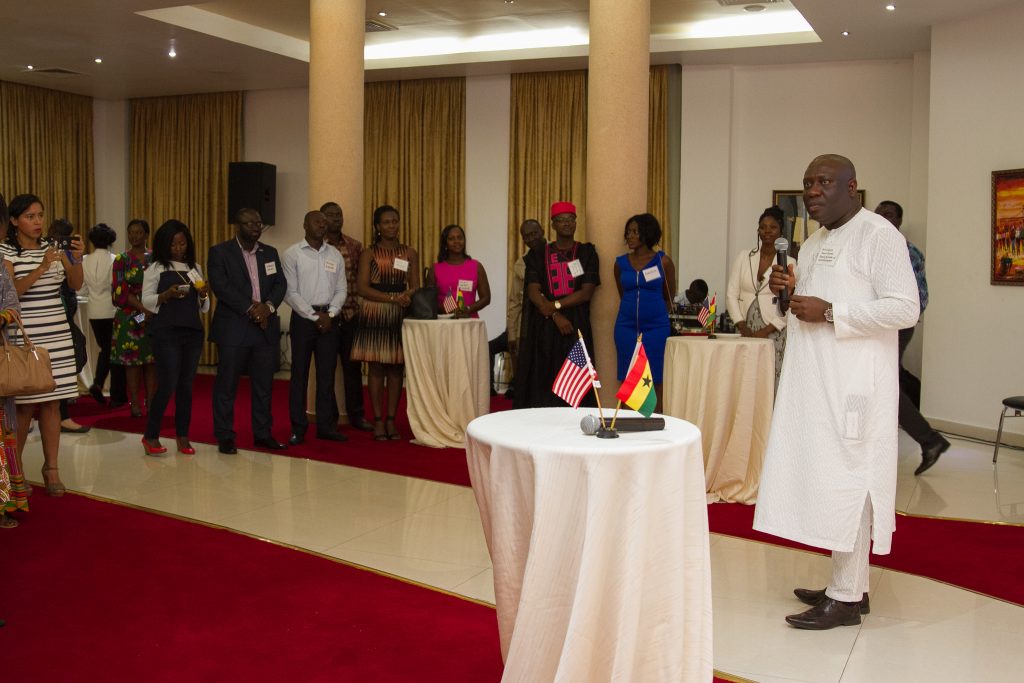 Earlier, the fellows were hosted briefly at the Flagstaff House by the President of the Republic of Ghana, Nana Addo Danquah Akufo-Addo.
In a related development, the maiden brainstorming session of the Mandela Washington Fellows Association of Ghana, was held to deliberate on the way forward for the association, and also officially introduce the national executives to members.
The Association is made up of fellows from all the cohorts since 2014, and has Prosper Amuquandoh as President, Dr. Mary Eyram Ashinyo, Vice President, Mutaru Muqthar, Secretary, Nana Opoku Afriyie-Asante, Treasurer, Akosua Afriyie Osei-Appaw, Projects Director, and Philip Osei Bonsu, an astute broadcaster as the Media Relations and Publicity Director.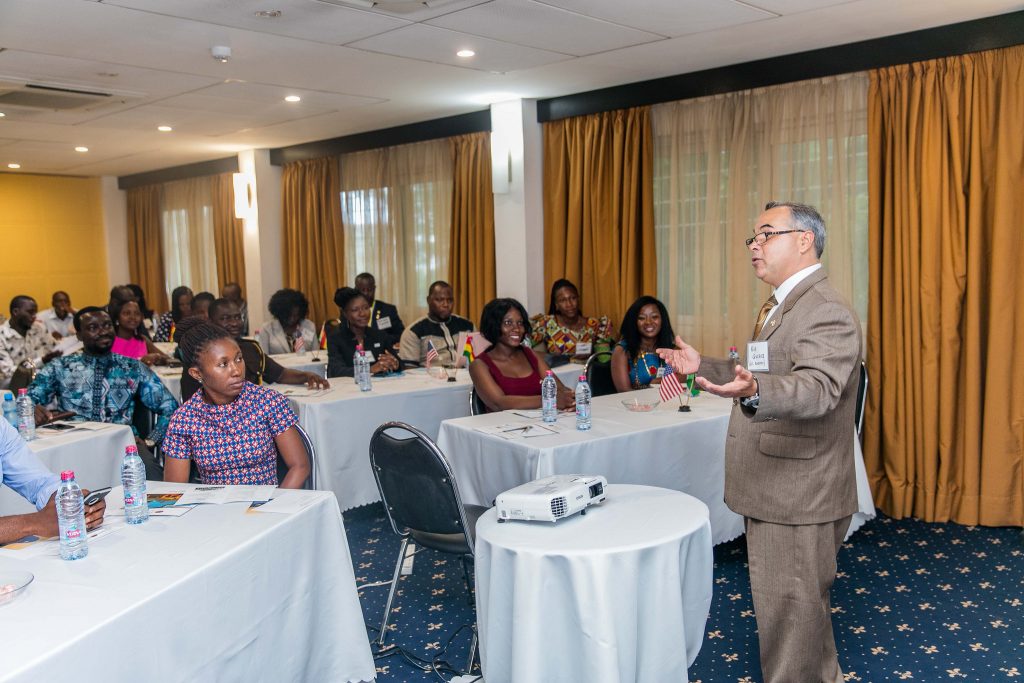 About the YALI program
Forty (40) Ghanaians participated in the United State of America's (USA) 2017 Mandela Washington Fellowship of the Young African Leadership Initiative (YALI).
YALI was launched in 2010 by US president Barack Obama to invest in the next generation of African leaders and nurture them as they spur growth and prosperity, strengthen democratic governance, and enhance peace and security across Africa.
The Mandela Washington Fellowship takes young African leaders to the United States for 6 weeks of leadership training and mentoring at twenty U.S. universities and colleges in three areas: business and entrepreneurship, civic engagement and public administration.
–
By: Ebenezer Afanyi Dadzie/citifmonline.com/Ghana
Photo Credit: US Embassy Ghana