Scores of students of the University of Professional Studies, Accra (UPSA), on Monday staged a demonstration on campus against the siting of a fuel station close to the school.
The students have been protesting the siting of the fuel station since January 2017, claiming that it poses a threat to their lives.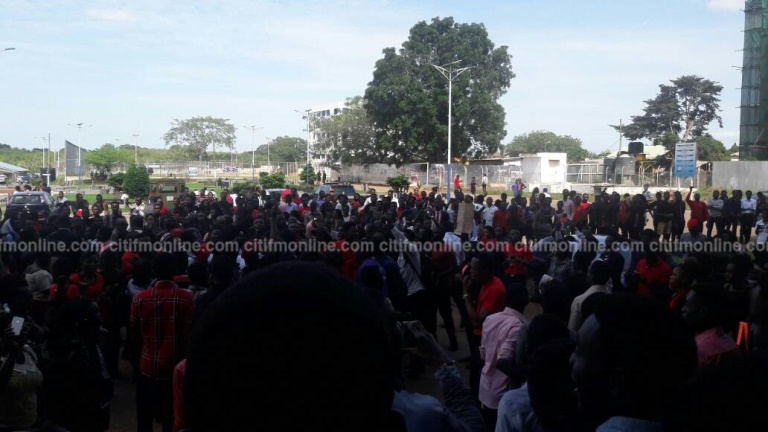 They however ignited the protest today [Monday],  following the gas explosion that occurred at Atomic Junction last Saturday, killing 7 and injuring 132 others.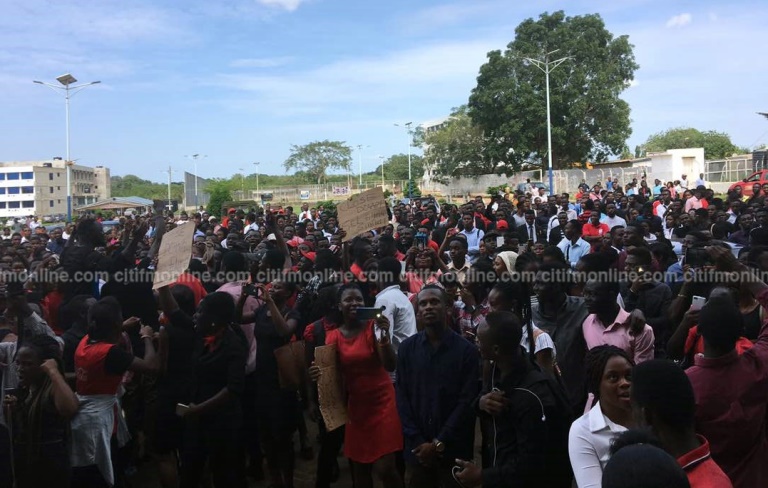 The management of the University of Professional Studies, UPSA, has backed the action by the students.
According to the head of environmental safety at UPSA, Maxwell Buaka, the top priority for the University's management was the safety of the students, and that the Strategic Energies Limited (SEL) station at the site threatens that safety.
He said they have made several efforts through various stakeholders for the fuel station to be relocated, but authorities have failed to listen to their cries.
–
By: citifmonline.com/Ghana