Tropical Storm Nate has killed at least 22 people in Costa Rica, Nicaragua and Honduras before it moves north towards the US.
A state of emergency has been declared in the Central American nations, where more than 20 people are missing.
It has caused heavy rains, landslides and floods which are blocking roads, destroying bridges and damaging houses.
In Costa Rica, nearly 400,000 people are without running water and thousands are sleeping in shelters.
At least eight people have died in the storm there, while another 11 were killed when it moved north and reached Nicaragua, where as much as 15ins (38cm) of rain had been predicted to fall by the US's National Hurricane Center.
Three people have been killed in Honduras, including two youths who drowned in a river, and several are reported missing.
One man was also reportedly killed in a mudslide in El Salvador, according to emergency services.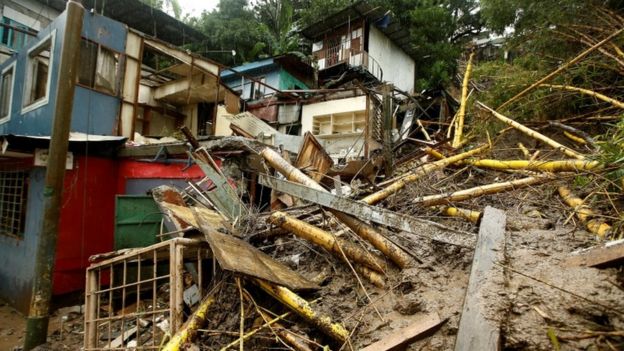 In Costa Rica, all train journeys were suspended and dozens of flights cancelled on Thursday.
More than a dozen national parks popular with tourists have been closed as a precaution.
The storm also caused extensive damage to infrastructure in Nicaragua.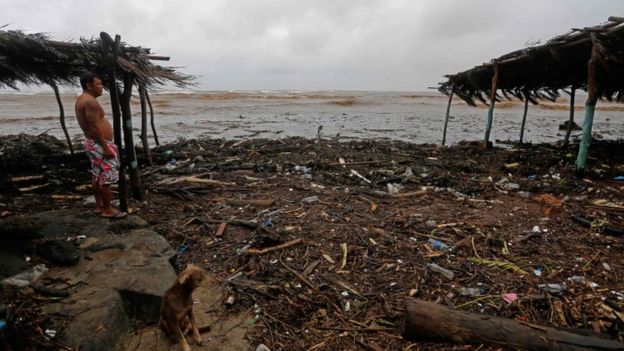 ate was expected to move off the eastern coast of Honduras at 23:00 ET (03:00 GMT) on Thursday, according to the National Hurricane Center.
Forecasters say the storm will gain strength and become a category 1 hurricane before it makes landfall on the southern coast of the United States on Sunday.
Residents from Florida to Texas have been told to prepare for the storm, which, if it does strike, will be the third major storm to hit the southern coast his year.
Both Texas and Florida are still recovering from the damage inflicted by Hurricane Harvey, which hit the former in August and caused "unprecedented damage", and Hurricane Irma, which made landfall in Florida in September.
Oil companies operating in the Gulf of Mexico says they are evacuating staff from platforms which lie along the predicted path of the storm.
–
Source: BBC