Premium Motors Limited, the sole distributors of Renault cars in Ghana has outdoored a plush ultramodern Renault showroom.
The event which held last Tuesday in Accra saw the unveiling of two new variants of its automobiles.
The Chief Executive Officer of Premium Motors Limited, Mr Jihad Hijazi at a press session also unveiled two new models of SUVs – the Renault Kadjar and Renault Koleos – as its 2018 flagships of high-technology vehicles set to hit the local market.
Mr. Hijazi during the launch said that the new sport utility vehicles harbors highly improved technologic features that affirms safety and comfort to consumer's at affordable prices.
Speaking at the launch, he said Renault is in existence to offer high quality cars to suit different class of people in society.
He added that the company also aims at reaching a top spot among competing brands as it has set out globally.
"Renault is not simply a vehicle manufacturer and automobile manufacturer here to design and distribute to a certain class of people. The company is here to stay globally and that is witnessed by the array and multitude of activities that we have taken on a global level," he said.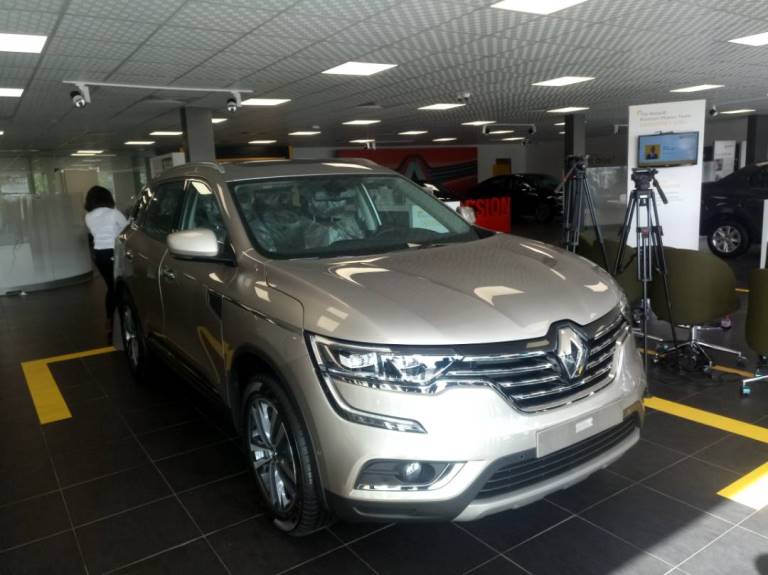 "To start with, production and manufacturing of automobiles, production and manufacturing of formula 1 vehicles with high-technology with the likes of Ferrari, number one producer and retailer of zero emission electric vehicles among others," he added.
Mr. Hijazi also noted that although Renault is wobbling at the sixth and seventh position among competing brands in Ghana after being in operation for only three years in the country, Premium Motors as a company envisions acquiring a large market share in the automobile industry.
"For Ghana, we do have a very ambitious plan. In the next five years we hope to become part of the top three. Currently we are standing around position six and seven in terms of sales figures. However, in the next three to five years we are looking at position three, two or number one."
He mentioned that the Renault Kadjar SUV with a 1.2 turbo charged engine prices at $25,000 while the Renault Koleos with a 2.5 turbo charged engine ranges from $33,000 to $38,500.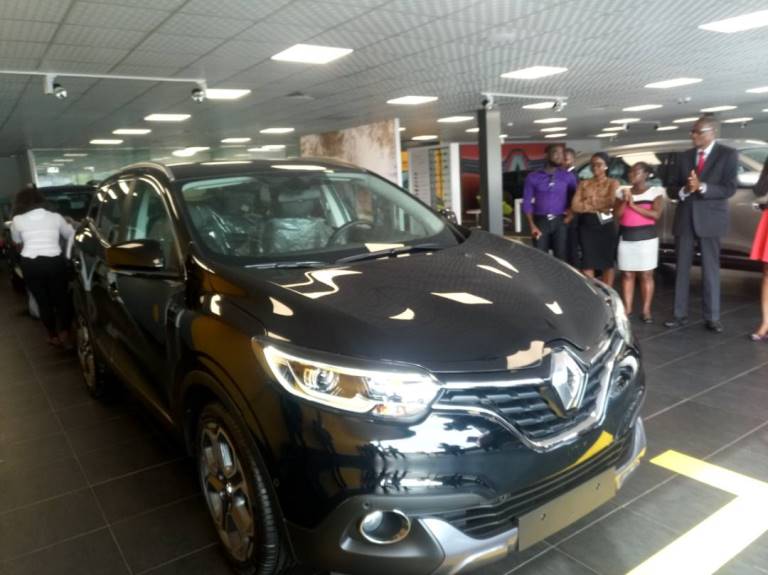 Premium Motors Limited is an offshoot of Auto Plaza Limited which took over the Renault car franchise in Ghana from the CFAO group in 2014.
The Renault Kadjar Dynamique is a 5 seater luxurious SUVs with specs such as 6-Speed Automatic Transmission with Tiptronic Sport Mode, SMART CARD KEY VSC2 Push Button Engine Start/Stop, Climate Control Automatic Dual Zone Air Conditioner, Hands Free Parking (Parallel & T),  Electronic Stability Program (ESP), Blind Spot Detection (BSD),Auto Light Control (ALC),Electronic Parking Brake (EPB) etc.
And Koleos has 4WD-i Technology ALL MODE, 6-Speed Automatic Transmission with X-tronic Sport Mode, SMART KEY Push Button Engine Start/Stop, Full LED Pure Vision Head Lights & Rear 3D LED Edge Light Technology Tail Lights, Panoramic Sunroof, 8.7″ R-LINK 2 MultiMedia Tablet NAV System with Voice Command and 12-Speaker BOSE Entertainment System as some of its specs.
–
By: Philip Nii Lartey/citifmonline.com/Ghana