The Agriculture College Students Union (AGSU), has accused the Ministry of Food and Agriculture of ignoring calls for the restoration of their allowances.
The students in a number of Agric Colleges deserted their classrooms earlier in October in protest of the failure by government to restore their allowances.
[contextly_sidebar id="roDB06FPZOfwqAVAM3RFpAJWof2j6qvF"]Prior to that, they had besieged the premises of the Agric Ministry in Accra over their grievances.
The Ministry of Agriculture had announced that, it had tabled the request from the students for the restoration of the allowances before Cabinet.
However, since Cabinet convened, there have been no updates of a possible restoration of the allowances, forcing the students to ditch their classes in an attempt to force the government to act.
Speaking to Citi News, the National President of the Agriculture College Students Union, Sampson Chimbur Sananka, stated that despite attempts to get their concerns addressed, culminating in the boycott of classes, the Agric Ministry had turned a blind eye to them.
"It's been three weeks [since the boycott] and we're going into the fourth week, but they seem not to mind. We are waiting to see what will happen. I've sent them letters that the students have locked the campus, and have told them the situation, and the students' concerns. But they seem not to know that something is going on," he said.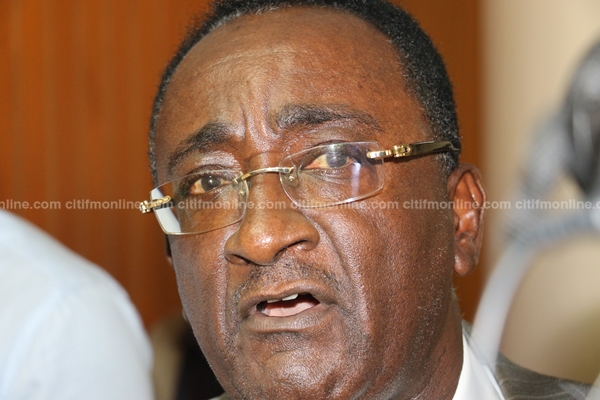 The President of the Kwadaso Agric College's Students Representative Council (SRC), Stanley Mensah, stated at the time of the boycott that, the action had become necessary because of the apparent disregard for Agric students across the country by the government.
He insisted that, despite the negative implications of their boycott, they were justified in their demands, as unlike the nurses and teachers, they weren't guaranteed jobs and needed the allowances to survive.
"We think that either somebody is not being fair or something is wrong somewhere. That is why we believe that all the students have to come together, leave the premises of the school until the Ministry is done with the processes to get our allowances for us. We are not being treated fairly, and are not being regarded in the country, so there's no need for us to be on campus. We took our books and our items, and vacated the premises of the school. As we speak, if you go to Damongo, Kwadaso or any college in Tamale, the schools are virtually empty and nobody's there," he told Citi News.
Sampson Chimbur Sananka backed this argument, stating that the lack of response from the government indicated an apparent disregard for Agric students in the country.
"The students continue to stay at home. It means that what the students are crying for is something that has been ignored for a very long time. We're all not happy about the silence of the Ministry so far," he lamented.
–
By: Edwin Kwakofi/citifmonline.com/Ghana