Anti-corruption campaigner, Vitus Azeem, is calling for the prosecution of musician, Kwame Asare Obeng, popularly known as A-Plus, for making "baseless" corruption allegations against two government officials.
Mr. Azeem's comment comes after the Criminal Investigations Department (CID) of the Ghana Police Service, stated that A-Plus could not prove his corruption allegations against the Deputy Chiefs of Staff, Francis Asenso-Boakye, and Abu Jinapor.
[contextly_sidebar id="ZI1W3ofwQLVFqABHtn1dkx87scAKIcm2″]According to Mr. Azeem, A-Plus cannot go unpunished for making such allegations and failing to substantiate them.
Speaking on Eyewitness News on Monday, he said, "I think we cannot leave it there because we should not allow people to make unsubstantiated claims against individuals and then go free. There should be some action taken."
Asked if the Police should take up the matter to prosecute A-Plus, he said, "I think so, if there is no basis for making the allegations."
Vitus Azeem discounted the possibility of fewer people reporting corruption due to the fear of  prosecution if their claims are found to be unfounded.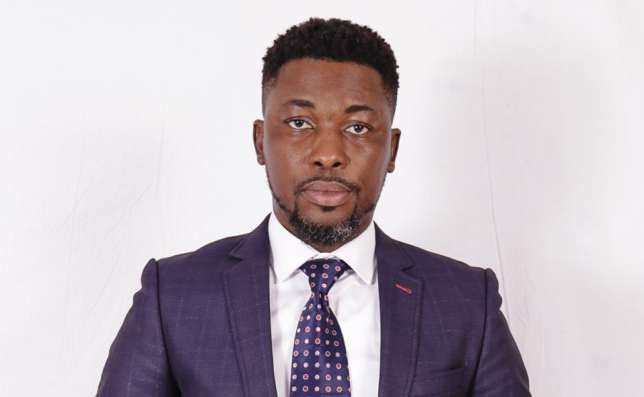 He said, "…. Maybe it is just for some personal reason that is why you did it. If you cannot prove it, [you should be prosecuted]. It will not even help us at all in the fight against corruption," he told Richard Sky.
The CID after completing its investigations into the allegations as directed by the President, said "the allegation of corruption was found to be baseless, unsubstantiated and without credibility."
A-Plus took to Facebook last month to accuse President Akufo-Addo's two Deputy Chiefs of Staff, Francis Asenso-Boakye, and Abu Jinapor of being corrupt, without giving reasons for the accusation.
Francis Asenso-Boakye subsequently rejected the claims describing it as baseless.
It later emerged that A-Plus' allegation against the two individuals may be linked to his desire to get an extra contract aside a BOST deal he was given under the New Patriotic Party (NPP) government.
After receiving some backlash from the public including some members of the government, A-Plus apologized to the President for his actions, admitting that he used the wrong platform to voice out his concerns.
Following a directive from the Office of the President to the CID to look into the matter and an invitation to A-Plus by the CID to provide details of his claims, the musician said in a later interview withdrew his allegations of corruption against the two Deputy Chiefs of Staff.
Meanwhile, the CID has said it is still investigating the claims of corruption made by the Member of Parliament for Assin Central, Kennedy Agyapong against the Minister for Communication, Ursula Owusu Ekuful.
–
By: Jonas Nyabor/citifmonline.com/Ghana