The National Communications Authority (NCA) has sanctioned 131 FM Authorisation Holders found to have committed various infractions pertaining to their authorizations to operate as contained in Section 13 of the Electronics Communications Act (2009), Act 775.
34 of the sanctioned stations had their licences revoked because their authorizations had expired and were operating illegally.
A further 13 FM Authorisation Holders have been issued with reprieves as pertains to their authorisations.
This followed the completion of a nationwide FM Spectrum Audit conducted to determine compliance of Authorisation Holders with their Authorisation conditions and to determine which FM stations were in operations or otherwise.
The FM Spectrum Audit also formed part of a wider and on‐going audit of all services regulated by the NCA, including TV and ISP services, according to a statement from the NCA.
Find below a list of the FM Authorisation Holders sanctioned
The details of the Thirty‐four (34) companies whose Authorisations have been revoked.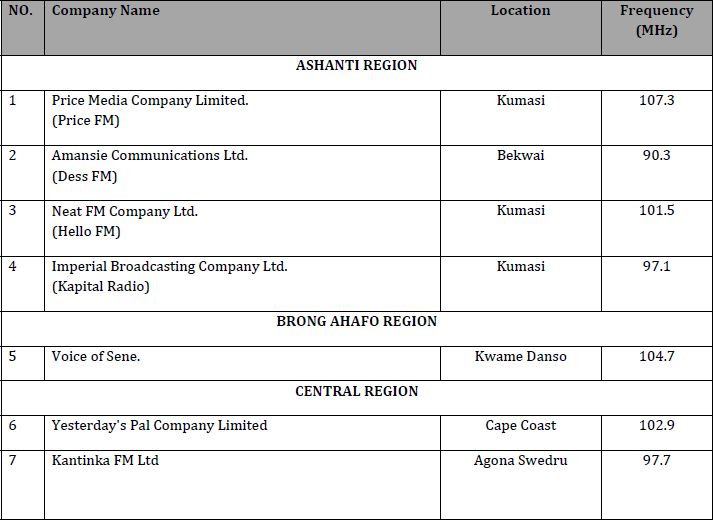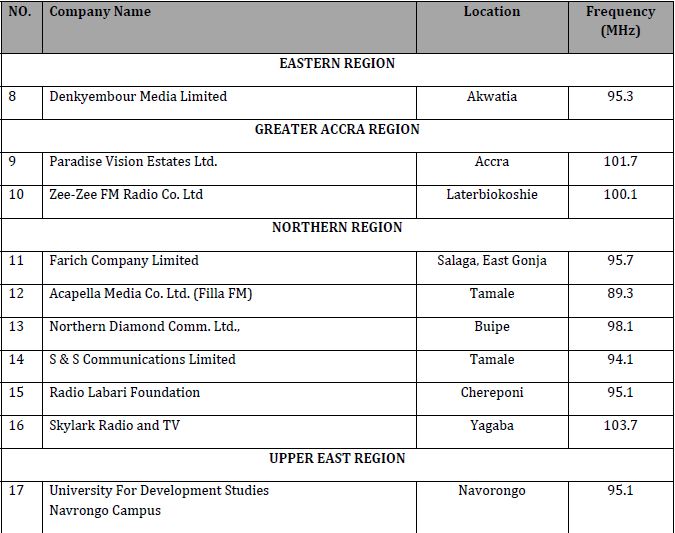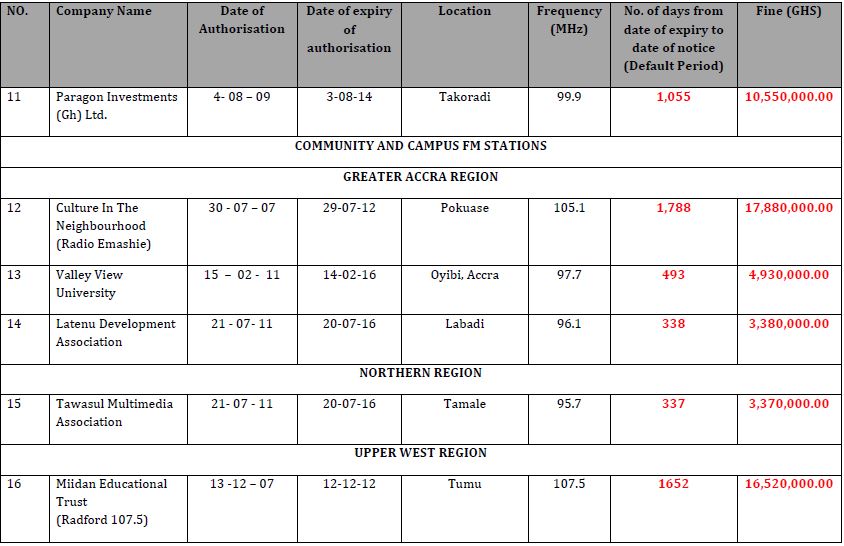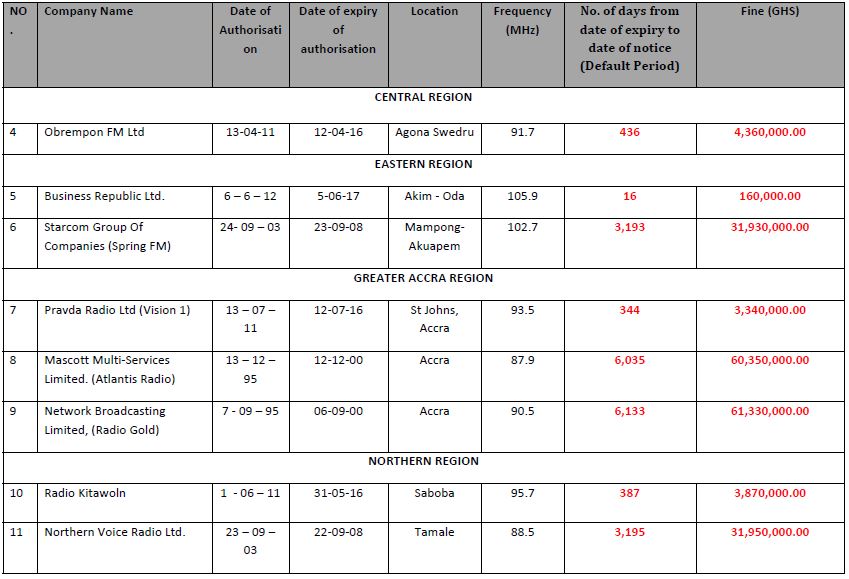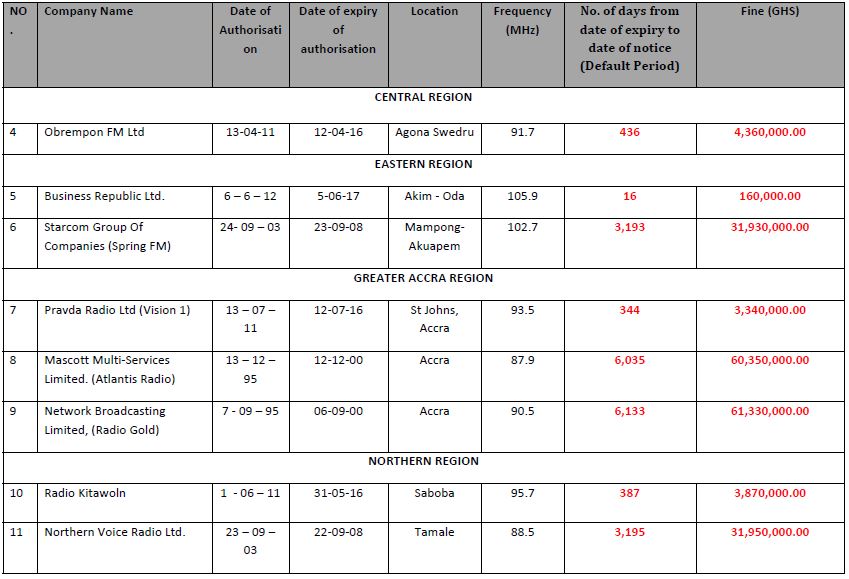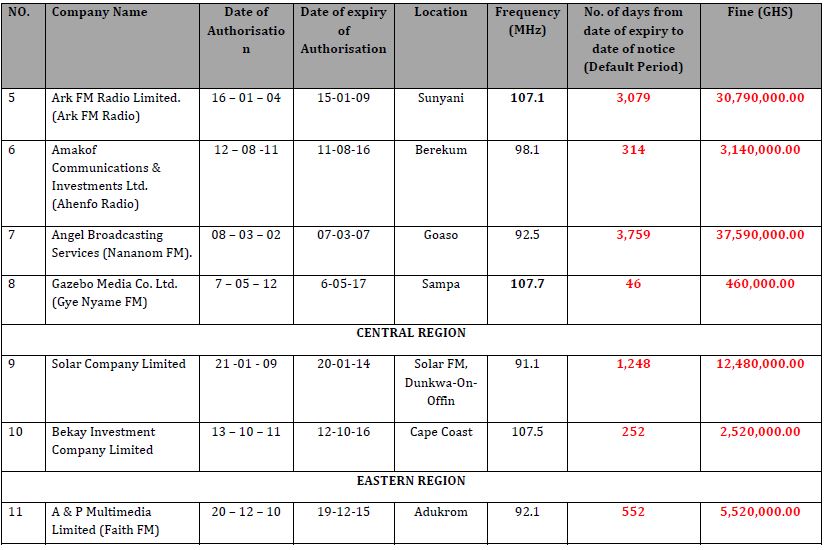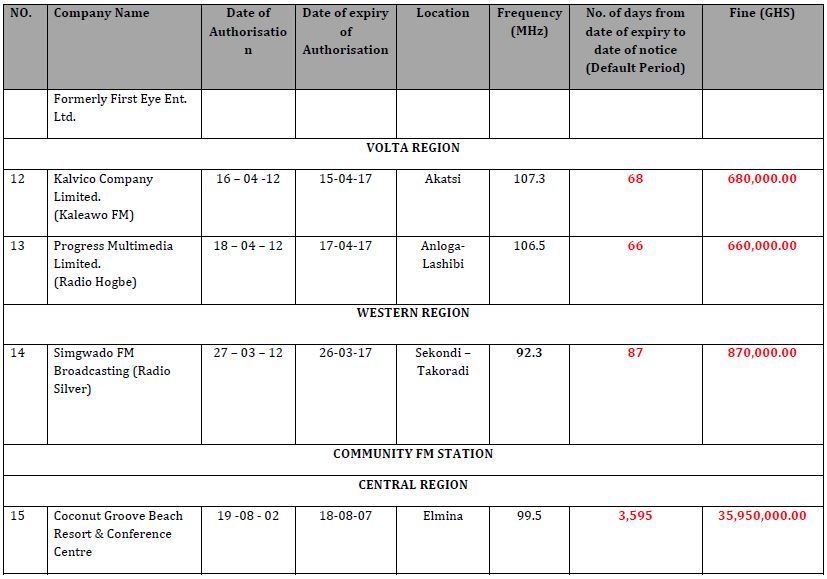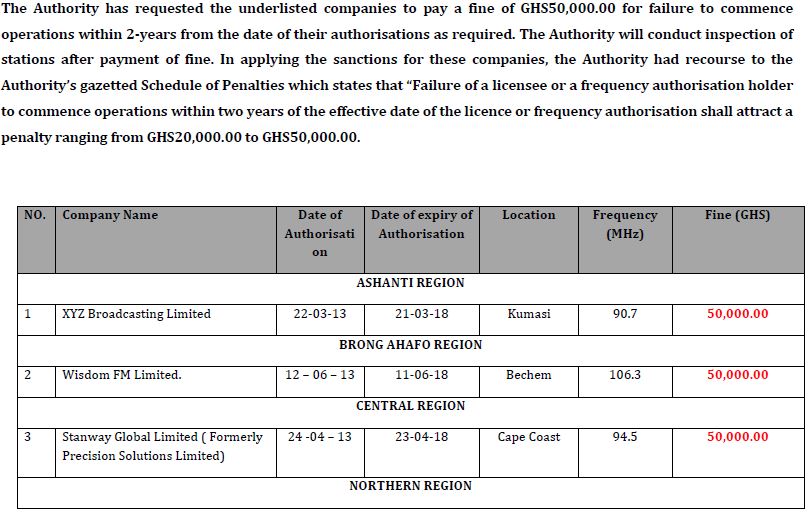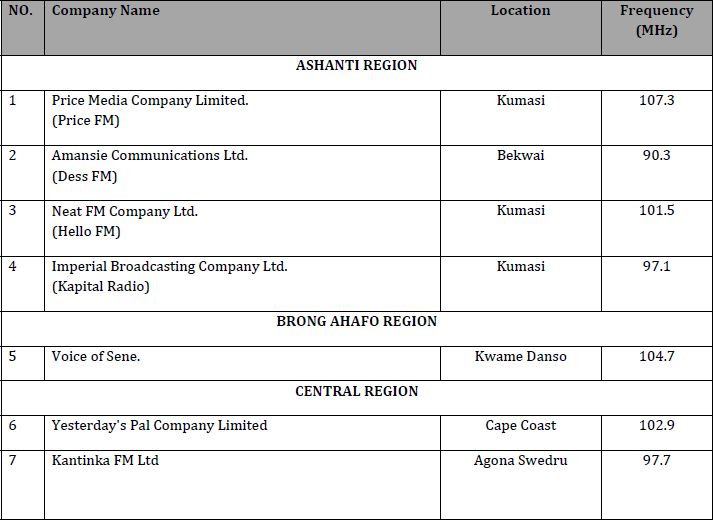 –
By: citifmonline.com/Ghana